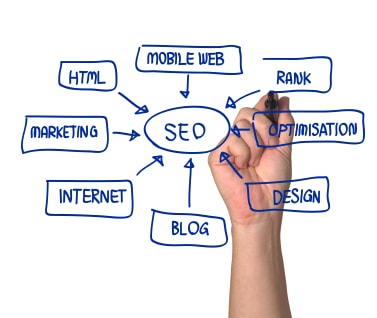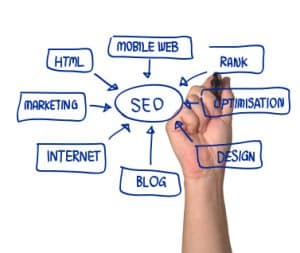 Tips to Successful SEO and Keyword Usage
SEO or search engine optimization simply put, is improving the quantity and quality of website page rankings through search engines like Google and Yahoo "organically." Organic page rankings are searches that are clicked on more often than sponsored links or PPC (Pay Per Click) by search engine users. It's imperative that web designers and content developers implement available tools to build organic page rankings that will reach the correct audience. These tools can be found online and are available on many levels both paid and unpaid. They provide access to powerful information regarding SEO and keywords that will help webpage search engine rankings.
One of the key factors in SEO is utilizing keyword tools. Keywords are the most relevant words and phrases that a user types in the search box. These words drive search results and page rankings and are essential in building an accurate list of keywords and ultimately knowing how an audience is searching relevant keywords to find businesses and/or information. In utilizing keywords accurately a website can much better align it's marketing efforts towards specific users and groups.
Keyword search tools such as, www.seobook.com allow a user to search keyword rankings showing a user the number of hits per day and it also provides access to valuable suggested keywords on major search engines as well. Identifying the best and most accurate keywords and phrases is just the beginning. Once a list has been established the next step is optimizing the copy or written content on the site. It is essential to utilize as many relevant keywords and phrases as possible that will drive results. Also, knowing when not to over do it is important. In doing so, there are many factors to consider regarding where the words are used. For example, search engine spiders (A web crawler, also known as a web spider, web robot or web scutter, is a program or automated script which browses the web in a methodical, automated manner.
Other less frequently used names for web crawlers are ants, automatic indexers, bots, and worms.) are crawling and looking for content on sites. These spiders apply more points towards page ranking based on keywords usage in the html development, this is specifically related to; headings, subheads, initial paragraphs used in the body copy, bold and italic usage in words is also given extra weight. Diversity in keywords can count towards rankings and on the flipside utilizing the same keyword over and over again can count against a site in its page rankings due to internal formulas used by Google, Yahoo and MSN based on keyword density in the body of the pages.
The same keyword can be spread out on multiple pages of a site and still be helpful in the overall content and search ability. Allowing SEO knowledge to drive your copy through keyword research is a necessity and providing content that is written for the audience is also imperative. Writing for a search engine must not happen because the spiders will question the validity of the content written on the site.
There is much more to establishing effective SEO but keywords can be a start and an end to creating a good basis for top page rankings. As the logic behind the search engines grows in complexity and depth, it becomes more and more important to keep these types of methods in mind while still speaking to the user. In the end, popularity comes from content and with popularity comes higher rankings. A website built for search engines alone can become useless for visitors, just as a website that forgets the rules of search engine protocols can be invisible to searches. A well-balanced mix is a key fundamental in capturing the attention of the search engines, and the business of the visitor.