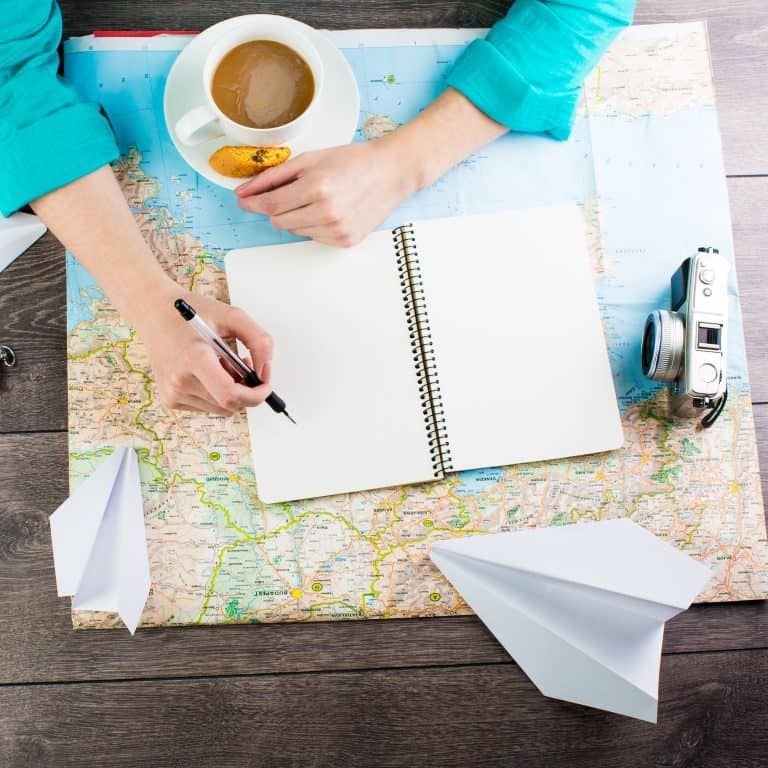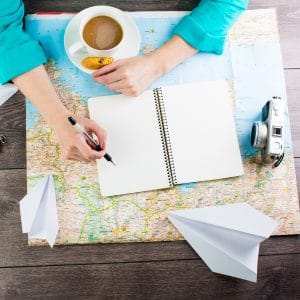 Travel Industry Must-Do Trends: Content Marketing for Your Destination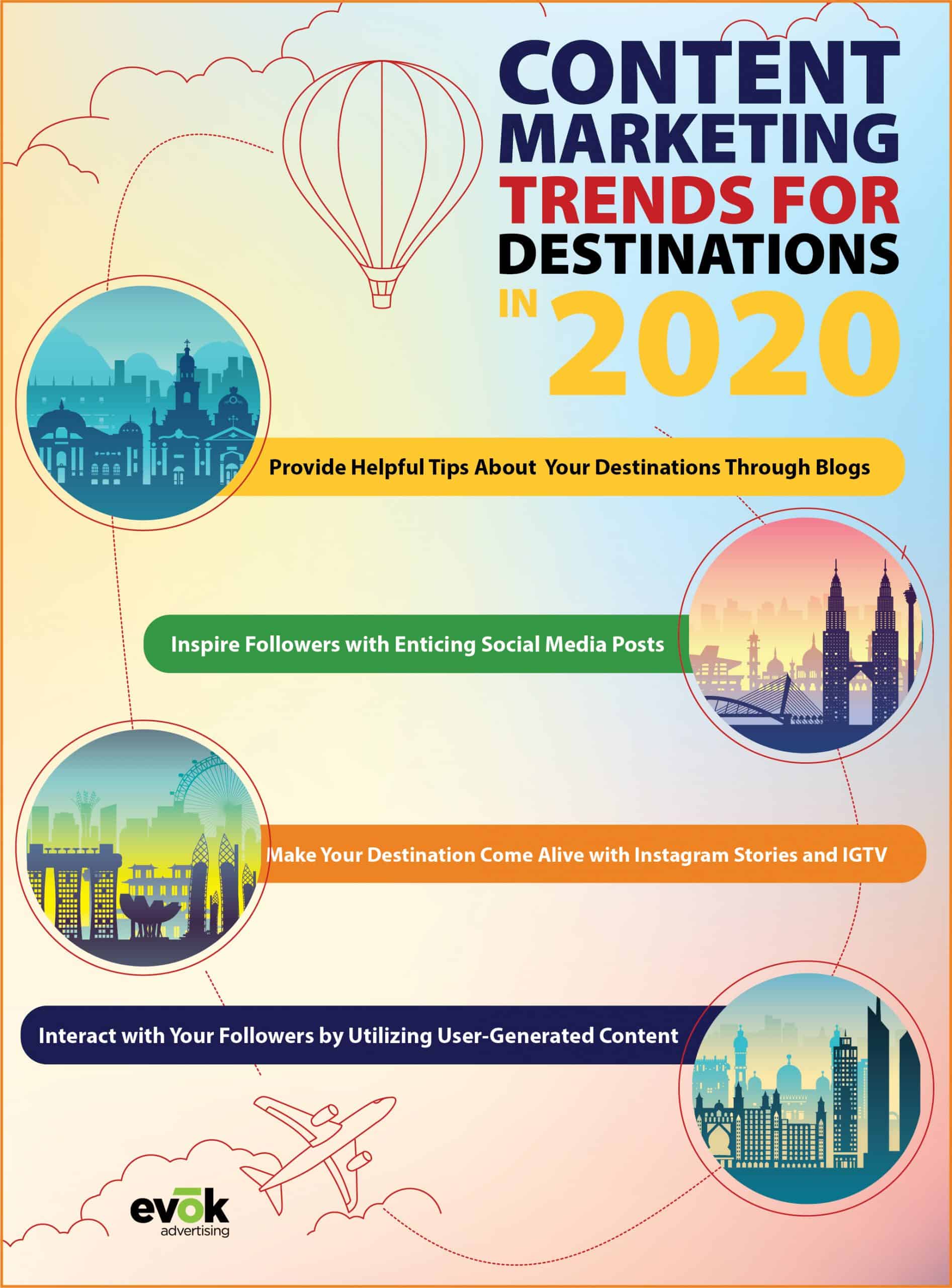 Destination content marketing engages prospective travelers through strategic storytelling across digital marketing channels, presenting relevant and valuable information in an easily consumable format. Of course, this involves much more than posting picturesque European towns at dusk or telling tales of fun in the sun in the Florida Keys. There are so many ways to enhance a traveler's journey and offer opportunities to inspire a follower's next travel destination – yours!
Whether you're looking to start implementing content marketing for your destination's current digital marketing plan, or you need some inspiration to keep your content fresh, we've compiled a list of content marketing trends (with examples!) to give you a helping hand.
Provide Helpful Tips About Your Destinations Through Blogs
Reading a blog post about the top five attractions in Orlando is far more valuable to a prospective traveler than simply seeing a montage of families having fun around town. Through travel marketing blogs, you can highlight attractions or aspects of a destination to give travelers tangible information they can use when planning their trip. Blogging helps you get visitors' attention with insightful information and provides the content to bolster your social media presence and fuel your SEO efforts.
In 2009, Tourisme Montreal shifted 100% of its marketing budgets towards web-based strategies. Its award-winning blog employs five bloggers, writing regularly about arts and culture, festivals and events, attractions, fashion, family, gastronomy, outdoor activities, and nightlife. Over the years, they expanded their destination blog to reach the business clientele that visits Montreal, with articles focusing on meetings and events, conferences, and logistics.
Destination blogs can be lucrative assets for marketing campaigns or websites. Each blog has the ability to target specific and relevant search terms which gives your website breadth when it comes to being found in search engine results. Blogs are also able to increase traffic and, ultimately, ROI.
Inspire Followers with Enticing Social Media Posts
Studies show that friends' and family's social posts subconsciously inspire users to travel. In fact, 52% of Facebook users dream about vacation when on the social platform, even when they're not planning a specific trip. Prospective travelers may begin to research vacation destinations by scrolling through Pinterest boards to see which European town fits their vacation desires. Or they may search for Instagram hashtags and locations of hotels they are interested in visiting. It's these social actions and engagements that are prompting more and more people to take vacations at your destination.
Intrepid Travel supports a content hub called The Journal. The Journal publishes stories from real travelers sharing their experiences, which helps the company connect more with their target audience. Intrepid Travel is all about small groups, big adventures, and traveling responsibly. Their content marketing strategy focuses on posting aspirational travel images from travelers on Facebook and interweaving them with their own content. This strategy has given the company nearly half a million followers, and strong communities on other social media channels.
Make Your Destination Come Alive with Instagram Stories and IGTV
Travel brands must understand that video marketing isn't just about publishing great looking videos—it's about telling stories that target and convert would-be visitors at the right time. Destinations need to create content that meets travelers' motivations, and video is a great medium to bring that story to life.
Ninety-six percent of travelers turn to Instagram because it encourages them to dream about visiting exciting places. Because of this, Instagram stories provide a platform for you to tell a richer story about your destination. The creation and consumption of Stories has grown by 842% since 2016, so there is no better time for destinations to join the growing trend. Destination Campbell River uses Instagram's Highlighted Stories feature to help visitors plan their trips by offering useful, evergreen content in a similar way to the DMO's website. They share key information about local tourism operators and FAQs and maintain a high engagement rate with their followers.
IGTV is Instagram's latest feature, using an algorithm based on a user's activity on the ap to reveal content it believes they would like to see. This is a great opportunity to earn a following on your main Instagram account, using IGTV as a supplement to your current social media marketing plan. Another benefit of IGTV is that you can post up to 10-minute videos, as opposed to Stories' 15-second limit. But don't think you have to create a whole new content strategy for IGTV. You can repurpose relevant video content you have on your YouTube channel. While Instagram does not allow links unless you are paying to promote a post, IGTV lets you include a clickable link in your description. Take advantage of this and link back to a blog post or other page on your website.
Interact with Your Followers with User-Generated Content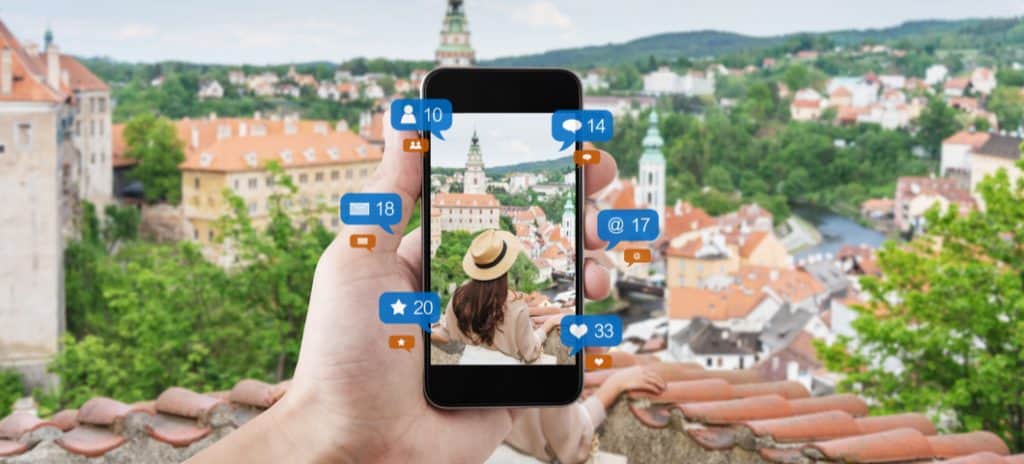 These days, nothing is more convincing for your followers than a real person's tried and true recommendations. Traveling is an emotional and enlightening experience, and travelers around the world are posting stunning, visually-driven user-generated content (UGC) that destination marketers should leverage. While on a trip, 60% of travelers and 97% of Millennial travelers share their travel photos on social platforms, giving destinations plenty of content to work with.
VisitScotland is a travel marketer that has taken full advantage of UGC. With more than 1.1 million followers, the destination's Instagram feed is a tribute to the country's extraordinary cities, wildlife, and sweeping landscapes. They encourage visitors and locals to use three different hashtags (#ScotlandisNow, #ScotSpirit, and #VisitScotland) for a chance to get featured and reposted. If you scroll through their feed, you'll see that almost every single post is a picture or video that a user originally posted.
User-generated content not only increases the impact of your destination's marketing campaign, but it facilitates the marketers in the content creation process.
Implementing a content marketing strategy increases your destination's awareness, visits, and followers on your social accounts. If you're struggling to come up with content that you think your followers will enjoy and interact with, we can help you. Content creation is at our core, and we can make your destination shine.