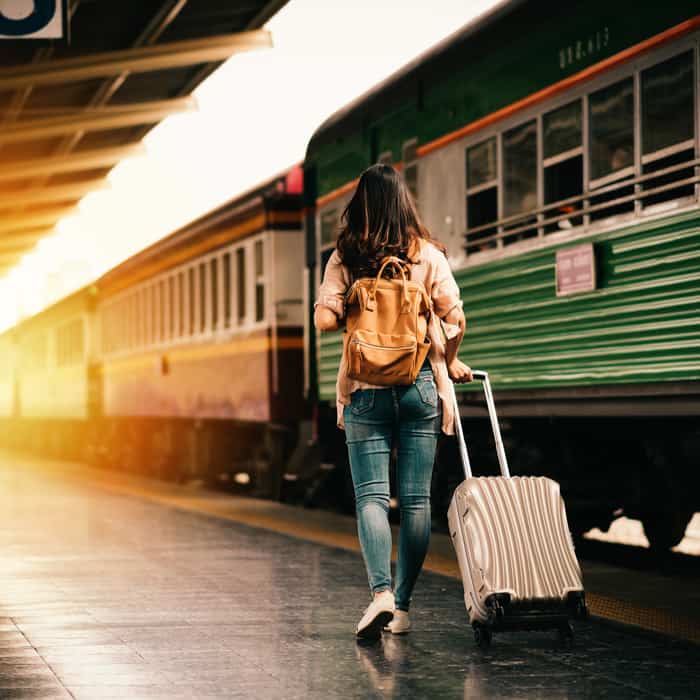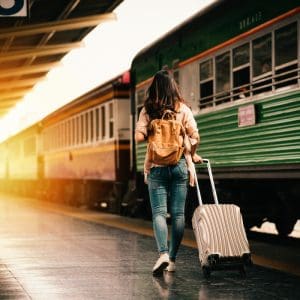 Wellness Travel in 2022: How to Increase your Destination's Wellness Tourists
Over the past few years, there has been increased interest in health and wellness, with consumers taking a holistic approach to healing and maintaining their mental health as well as their physical health. While this has obvious impacts on the health industry, the tourism industry has a unique opportunity to capitalize on this trending interest by pitching a new kind of vacation to their audiences — wellness travel. Keep reading to learn more about what this type of travel involves and how you can shape your messaging to reach a new demographic of potential travelers.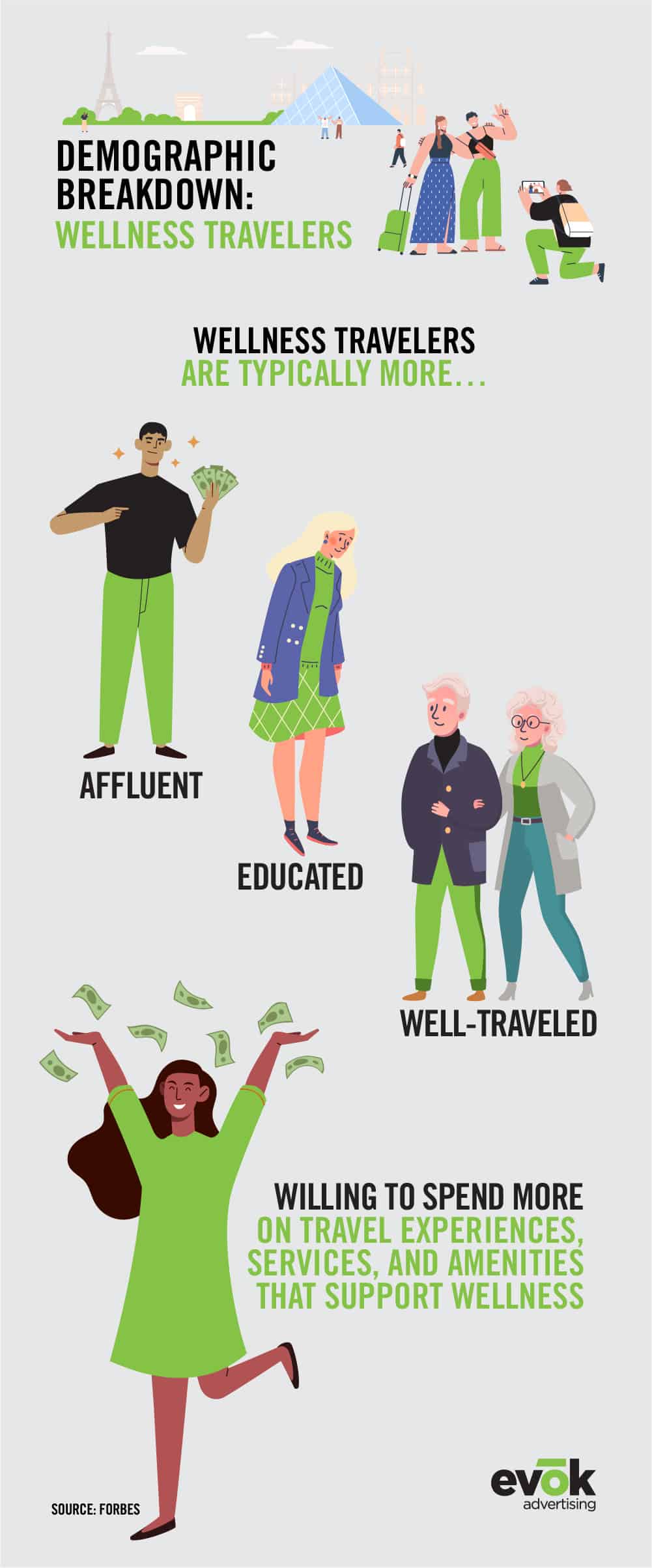 What is Wellness Travel?
Research shows 71% of consumers are interested in taking vacations for the sole purpose of improving their health and wellbeing. A wellness trip can be defined as a vacation that allows the trip-takers to improve their physical, mental, emotional, social and spiritual health.
Travelers are no longer looking for a quick escape, they want to feel gratified on their vacation, as if they are doing something that will benefit them in the long run. Luckily, you don't have to do much beyond a shift in messaging to appeal to this audience. As you craft your marketing plan, focus in on existing features of your destination that already lend themselves to being good for physical and mental health — a nearby hike for exercising, a sauna for stress relief, the beach for relaxation, group activities for social engagement, etc. The main goal as you create your strategy is to tell a story that promises travelers a lasting experience that is good for both the body and mind.
COVID-19's Impact on Wellness and Travel
So where did this increased interest in wellness travel come from? Well, you can add the emphasis of healthy travel to the list of things the COVID-19 pandemic impacted. While flights were grounded and potential travelers were stuck at home, people developed a greater awareness and appreciation for protecting their mental health and taking active steps to improve it. According to an article posted by the United Nations, the pandemic acted as an accelerant in the mission to destigmatize mental health as more people shifted it to the top of their health priority list.
Although we've somewhat returned to normal, people are carrying these new interests beyond their front door and making travel decisions based on the mental and physical wellness features of a destination.
Who is Taking Wellness Trips?
While wellness trips are making the trending pages on every social media platform, there is a specific segment of the population who actually go on these trips — the affluent traveler. Research shows people who travel for wellness are typically wealthier than the average traveler, spending 35% more internationally and 177% more domestically. 
Additionally, a survey conducted by American Express says that of the 76% of respondents who said they want to take a wellness trip, 55% of them said they're willing to pay extra for wellness activities on future trips. To reach these consumers, tailor not only your messaging but also your ad placement to get your destination in front of the right set of eyes to increase visitation and overall spending.
Position Yourself as a Wellness Destination
If your destination is the perfect place for a digital detox or a relaxing spa vacation, now's the time to let potential visitors know. If this is a market you have yet to tap into, we know it can seem challenging to get your messaging in front of the right people and to promote your wellness features effectively. However, you can take advantage of this tourism industry trend and revitalize your destination's visitation. Here's how:
Tell the story of your destination: Wellness travelers don't just want a trip, they want an experience. Rather than a bulleted list of your amenities, take them on a journey through the features to show how your destination can help them achieve the zen they're looking for on vacation.

Emphasize the positive effects: While your destination's features are great selling points, the thing that's going to move a potential traveler from Pinterest travel boards to booking the trip is tapping into their emotional connectedness. For example, it's not just a hike to a waterfall, it's an opportunity to escape the stress of the 9-5 and reconnect with nature.

With a growing interest in mental health care and natural wellness remedies, you have the chance to take your destination to the next level by showing off the amenities you already have or perhaps investing in a few new offerings. Increased interest in holistic wellness isn't going away anytime soon, so take steps today to set yourself up for success with this increasingly growing audience. If you want more information on the data behind wellness travel or how to become a presence in the market, get in touch with our team today and we'll help you take your first steps to elevate your destination.