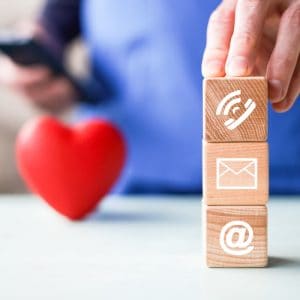 Urgent Care Marketing Trends: Boosting Your Loyalty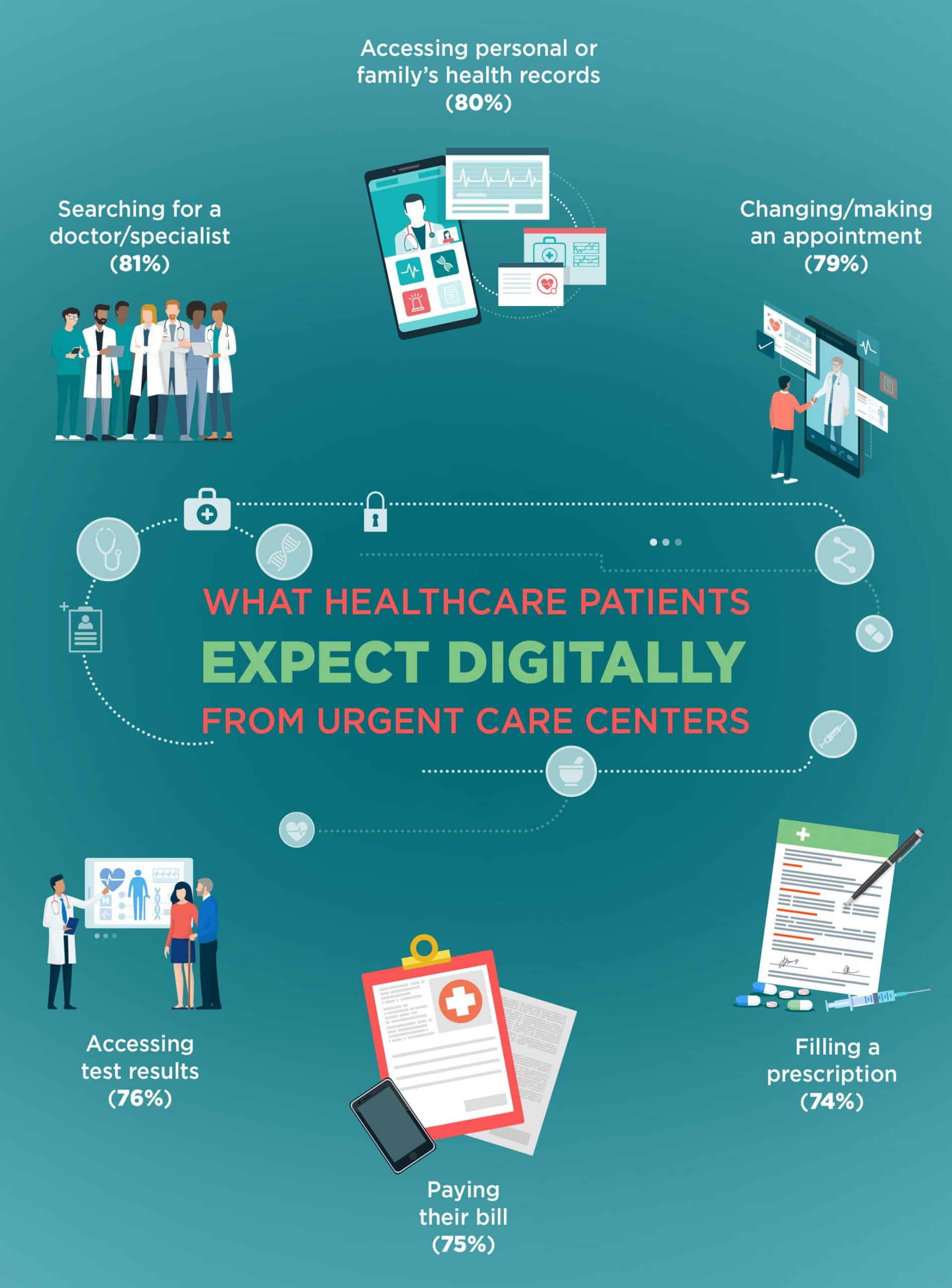 The demand for urgent care clinics is growing rapidly. According to the CEO of the Urgent Care Association (UCA), the number of clinics has increased exponentially from 6,946 in 2015 to 8,774 in 2018. Moreover, urgent care centers handle about 89 million patient visits each year, more than 29% of all primary care visits in the country. With this growing interest in urgent care providers, it's important for marketers to expand their healthcare marketing strategies to meet the needs of urgent care clinics and increase their patient loyalty. Here are five key marketing trends to help your urgent care center optimize your online presence and boost loyalty.
Build a Good Website
Your website is the first impression that your potential patients have of you. Ensure that your urgent care's website is easy to navigate, utilizes a strong SEO strategy, loads quickly, and provides an array of patient-focused content. If your site is not user-friendly, patients will associate that negative experience with your brand's reputation and will hop off and find another urgent care center.
77% of patients prefer the convenience of online booking than having to call or walk into a clinic. Make sure your website makes it easy for potential patients to schedule a visit or provide an estimated wait time on your landing pages. Additionally, patients need to easily find what your hours are, how to contact you, what services you provide, what insurances and payment types you accept, and where you are located. Take a look at your website design and navigation and determine if it is providing positive user experience.
Once you build or optimize your website, you need to think about how your prospective patients will find you on search engines. To ensure that your urgent care center shows up on search result pages, focus on simple, intuitive keywords that patients will search. Patients searching for urgent care clinics most likely have a sense of urgency and are looking for the closest clinic near them. They will most likely search for "urgent care in [city]" or "[city] walk-in clinics." Are your meta tags and keywords optimized for localized searches?
Engage with Followers on Social Media
A recent survey showed that 94% of Americans have used Facebook to gather information on healthcare providers, 32% used YouTube, and 18% used Twitter. Social media gives you an opportunity to engage with your former patients and tell your story in a way that is memorable and relatable to patients who are choosing your clinic over the dozens of similar options in your area.
Don't let your message be a repetitive string of "come to our urgent care" posts. That will just get former and prospective patients to unfollow your social account. Instead, provide actual value so that your urgent care clinic will be the first one they think of when they need your type of services.
Demonstrate that your staff is made up of experts, who are dedicated to every patient's wellbeing. One way to do this is to post a "day in the life at our clinic" on Instagram Stories. Host short live interviews with the medical and administrative staff, so you can show different perspectives of the patient experience.
You could also post your usual wait time, a weekly feature about a staff member, a flu shot promotion you are running, symptoms of common injuries and illnesses that come into your clinic, or a chart that compares when you should come into an urgent care center and when you should rush to an emergency room. No matter what type of content you decide to post, make sure it is relevant and valuable for your followers.
Keep Former Patients Up to Date with Email Marketing
Make sure the conversations you start on social media continue long-term by giving your followers a reason to join your urgent care center's email list. Run giveaways, offer free e-books, or give new email subscribers a discount on their next urgent care clinic visit.
Ongoing emails to former patients might seem like something that a primary care physician would do, but many urgent care clinics are taking on the role of a regular doctor, so it's important to stay at the forefront of your patient's minds. Try implementing an email marketing strategy that follows up with patients after appointments, asking them to review you on popular sites or social media networks, and take a satisfaction survey.
Manage Your Online Reputation
Do you know what your patients are saying about you online? 85% of people are turning to online reviews to find their healthcare providers, including urgent care centers, so it's important to keep an eye on what they're saying. Asking for honest reviews, responding to positive feedback, and offering solutions for those patients who are not pleased with their service are all key principles for online reputation management in any digital marketing strategy.
It's essential to reply to all reviews, to show former and prospective patients that you are engaged and value their opinion. Negative feedback can have a devasting impact on your clinic's new or returning patient acquisition. If someone leaves a negative review, try to approach it as objectively as possible. Apologize for the problem, ask them to call you directly in order to understand and remedy the situation, and commit to doing better next time. This helps close the gap between the broken relationship and build a lasting relationship with loyal patients.
82% of prospective patients use online reviews to evaluate physicians and healthcare organizations, so make sure that those who are shopping for urgent care clinics see that you care about patients and that you are easy to reach and communicate with.
Provide a Positive Patient Experience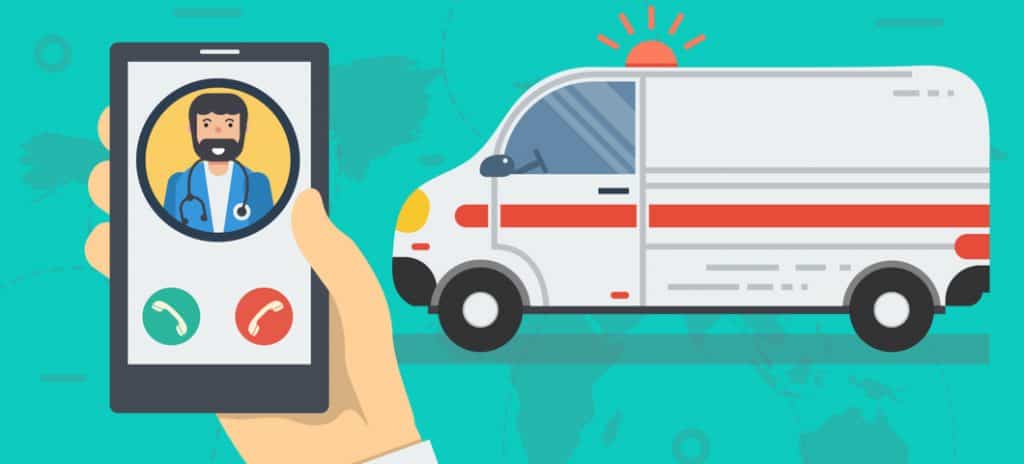 Just because you run an urgent care clinic, doesn't mean the service you provide has to be clinical. Providing a positive experience from the moment your patient walks into your clinic until the moment they are discharged builds trust and long-lasting loyalty.
Make sure your front staff is warm and friendly. Keep the waiting area comfortable, calming, and clean. Consider a separate area for patients with flu-like symptoms, so patients with physical injuries aren't subject to spreading germs. Provide a wide variety of reading materials and entertainment for children.
An urgent care center that provides excellent customer service and meets the patient's needs will become a hub for loyal patients, with more return visits and new patient referrals.
With many patients using flexible insurance plans and health savings accounts, the need for reliable and convenient urgent care centers will only continue to grow. Is your urgent care facility marketing your services and experience in a way that attracts returning and new patients and builds a long-lasting bond with them? Ready to start boosting your patient engagements and loyalty? Whether you need to optimize your website or create interactive content for your social media channels, we're here to help strengthen your healthcare marketing strategy.