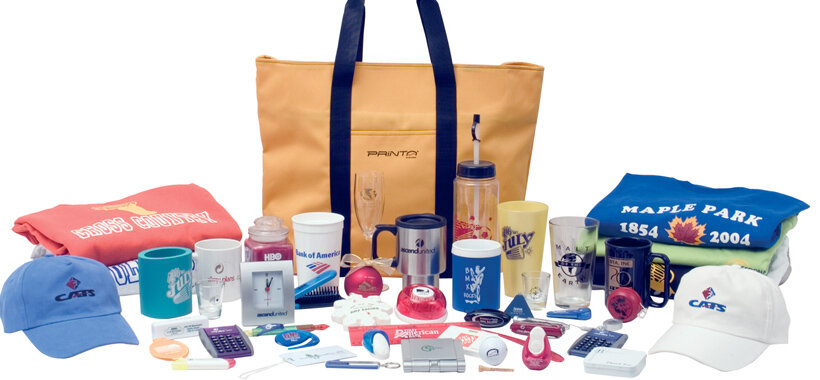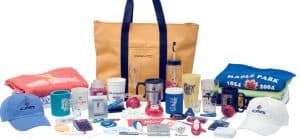 Using Promotional Items to Brand Your Credit Union
Who doesn't like free stuff? Giving away promotional items branded with your credit union's logo, tagline and contact information is an excellent way to help put your name directly in front of potential members. As can be seen at any sporting event or show, people go absolutely crazy – shoving, jumping and screaming – for some usually nominally priced piece of tchotchke, with YOUR logo on it.
Promotional item marketing is a resourceful and unique way to promote your brand in ways that cannot always be found in traditional advertising. Many times, traditional ads are overlooked on the streets or scanned over in print, but emblazoning your logo on a useful, fun or eye-catching item guarantees at least a few seconds of brand recognition directly in the hands of your members or potential members.
Now, simply tossing an item out into a frenzied crowd of excited participants is not all you need to do to maximize branding power. As with any advertising venture, when deciding on the best promotional piece for your brand, you want to get the best ROI for your investment. Here are some important things to consider when choosing a promotional item:
It's a Numbers Game
First and foremost, what is your budget and quantity needed? Promo items can range from a few cents per piece for a pen or koozie to a few dollars for a tote bag, with even higher priced "premium" items available. As with most bulk orders, the more you buy, the lower the cost per piece (CPP) is for your item. How many guests are expected at your event? This data is usually available for vendors and sponsors, especially for repeat events or tradeshows, based on past attendance. Attendance to events being held for the first time can also be estimated based on ticket sales, RSVPs or even through research by qualified experts. Deciding what quantity best fits your event's attendance and your marketing budget should always be your starting point when considering promo items. And remember, ordering more reduces your CPP, so think about any future events or promotional needs and determine if you can include those in your order to increase your ROI.
Size Matters 
Next, it's important to think about how you're distributing your pieces, whether it's blasting them out of a cannon into a crowd, handing them out to attendees using a street team, or creating a stir at your booth during an event or concert. If you plan on throwing your items, be sure these cannot harm your potential consumers – consider t-shirts, stress balls, stuffed animals, etc. for these purposes. If you're handing items out, then your options open up, but you do need to consider storage space and transport to your booth or event. Do you have a street team that has to carry these pieces in a backpack? Consider these situations when deciding on the size and materials of your items in order to further secure a positive ROI.
Location, Location, Location
As a credit union, there are a number of events capable of appealing to your ideal demographic. There are also a lot of occasions that fall far outside your desired target, making them opportunities unable to deliver a positive return on your investment. While a monster truck rally might not be the best environment to promote your mortgage rates or credit cards, a pre-owned car sale might prove to be a great environment for gathering leads while handing out branded items. Consider the nature of the event before choosing to sponsor or participate in order to ensure the best possible results.
Keep Them Reaching for Your Items
Last, and probably the most important outside of budgetary limitations, is to make your item useful, reusable and desirable to your audience. No one wants to see his or her investment tossed immediately in the trash because the consumer sees no value in the item. To help insure a maximum ROI for your investment, give your members a desire to reuse your item, create a buzz, and invest in something "cool." The more useful, trendy or interesting your item is, the more members will use it and the more they will be exposed to your credit union's brand, both consciously and not. For instance, at an auto show, you might want to hand out branded air fresheners or even on-trend sunglasses, rather than a ball or stuffed animal. This is likely to ensure that someone will store your item and your logo in their purse or glove compartment, and use it repeatedly while driving, increasing the frequency of your brand impressions.
Always think of maximizing your ROI when selecting promotional items. Find the most buzz worthy item in your budget and quantity range to create consumer appeal at your event. Use your item to get a conversation started. If your piece is special enough, attendees will ask others, "Where did you get that?" Purchase items that fit the demographic of attendees or the nature of the event. Most importantly, use your item's practicality and appeal to ensure people will be looking for your booth or your street team and begging for a piece of your brand!