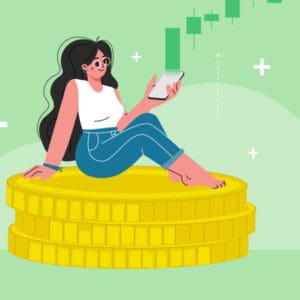 Reaching Gen Z Through Personalized Credit Union Marketing
The next great boon for banks and credit unions is here—Gen Z. Made up of teens and young adults, this generation is finding its footing in today's changed world, and many have entered the workforce as college grads carving out the start of their careers. For credit union marketers, this presents a large-scale opportunity to become the institution these emerging consumers turn to for everything from their post-grad car to their first home, not to mention financial advice when their parents aren't available.
What exactly is this group seeking from financial brands? The answer is simple—credit union marketing personalized to their wants and needs.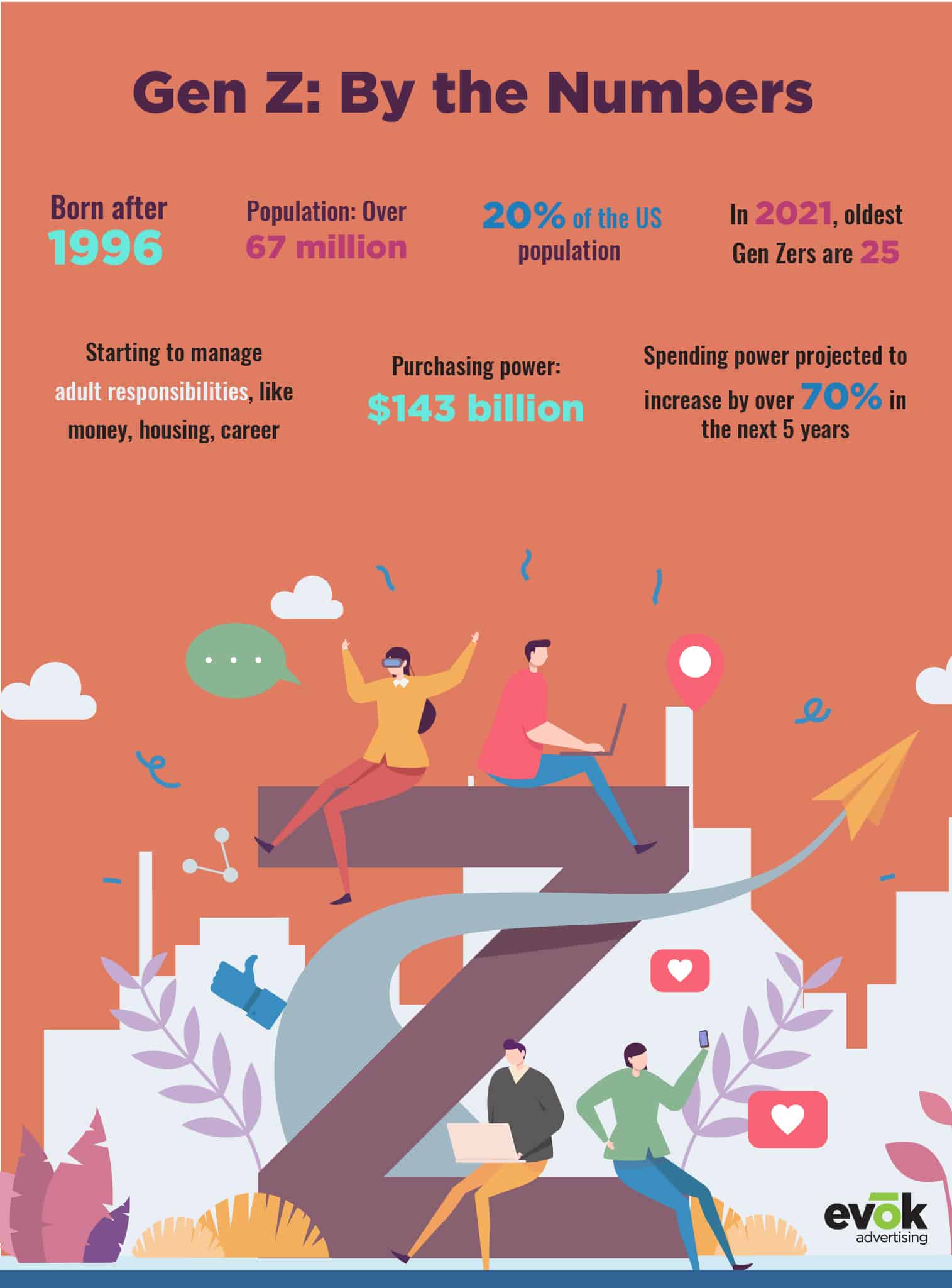 Gen Z: Digital Natives Driven by Their Values
Growing up in the digital age, it's no wonder Gen Z is the most connected generation yet. Social media is second nature to them and interwoven in their identity. Instant streaming is simply how they expect their content. Nothing is ever more than a few taps away.
At the same, Gen Z has also demonstrated tremendous interest in social issues and living according to their values, from the clothes they wear to the brands they no longer support. But what else do we know about these young adults? According to Mintel research, Gen Zers:
Seek Out Parents for Emotional and Financial Support
A large portion of the Gen Z audience is made up of high-school-aged teens living at home with their parents. However even amongst older Gen Zers already out in the world on their own, the influence of parental relationships is undeniable. Marketers must consider these relationships and how it may affect purchase or major life decisions.
Value Education
Gen Zers view career success and life success on the same plane and therefore value education as a means to achieve their goals. Although traditional colleges and universities are no longer seen as the only way to pursue higher education, Gen Zers are likely to seek out continued learning opportunities after high school.
Affected by Stress
As many as 90% of Gen Z women and 76% of Gen Z men cite their everyday lives are at least somewhat stressful. These rising consumers are actively seeking ways to reduce their stress, whether it is through comfort foods, self-care or an interest in mental health and therapy.
The Impact of COVID-19 on Gen Z
Even as the pandemic begins to recede and vaccination numbers continue a steady climb, the impact of coronavirus is still sending shockwaves throughout Gen Z's population. While that impact may not have as much to do with their health and wellbeing as with older generations, Gen Z's young age is a significant reason why they have felt the repercussions of the pandemic as deeply as they have.
High school, college, early career years—these are delicate and formative life stages and ones during which Gen Z experienced the effects of the COVID-19 pandemic. From virtual schooling and "proms from home" to massive layoffs and job insecurity, 2020 changed everything and threw a wrench in the plans of this entire generation. As a result, Gen Zers have experienced difficulties finding stability in everything from their social lives to their finances, and it may be a while before they feel confident in these areas again.
Using the impact of the Great Recession on Millennials as an example, it's likely that Gen Z will rely on their parents financially as they move into their twenties. Many may delay marriage and having kids until they find financial independence. The COVID-19 pandemic will be a defining moment for this generation, and its lasting effects must be identified and addressed by brands including financial institutions.
Personalizing the Credit Union Experience for Gen Z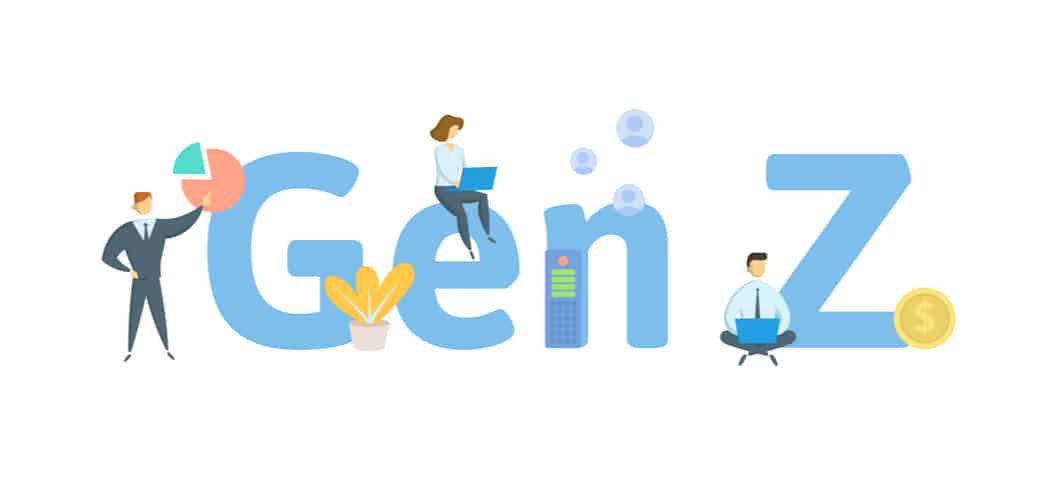 Give Them Ways to Feel in Control and Reduce Stress
For older Gen Zers on the cusp of becoming independent adults, control—or the lack thereof—is an everyday concern. Even without the effects of COVID-19, most young people in college or university or entering full-time employment don't consider themselves financially stable. Almost half of Gen Zers feel anxious about their finances and a third feel self-conscious about them, according to a survey by NerdWallet.
At the same time, more than two-thirds use budgeting tools of some kind, whether it's pen and paper, budgeting apps or tools offered by their financial institutions. This means banks and credit unions able to offer Gen Zers a chance at taking control of their money despite unforeseen setbacks can seize an upper hand in tapping into this market. This could be done in the form of personal budgeting apps or financial literacy workshops. Working to reduce stress around finances can spill over to other areas of their lives, officially making the relationship you've forged one they can see, and feel, the value in.
Reach Them on Their Own Turf
Experienced marketers can attest to the strength of certain platforms or mediums in reaching audiences depending on their age. Traditional channels have often been linked to Gen X and Baby Boomer generations, while social media marketing is practically synonymous with Millennials. When it comes to Gen Z, some of their preferred platforms may surprise you but reaching this age group on their home turf is crucial to building authentic relationships—something Gen Z values greatly.
The streaming content market is a prime battleground for Gen Z targeting. While other generations prefer OTT, ad-based platforms like Hulu, Gen Zers' subscription preferences skew toward the premium or network specific, like HBO Max or NBC's Peacock. As such, embedded marketing will be key in reaching Gen Z viewers.
Still on the streaming landscape, Gen Z has also found a home on services like Twitch, a live streaming platform with a focus on video games and esports. In fact, 68% of Gen Z men say they play video games to manage stress. Sponsoring an esports team or content creator allows credit unions to get in front of this all-important audience using a relatively untapped strategy.
The Gen Z wave is here, and it's time for credit unions to catch it. The new generation of financial consumers has unique expectations from their financial institutions. The key to meeting those expectations is understanding who these young adults are, what they value, and how to reach them.