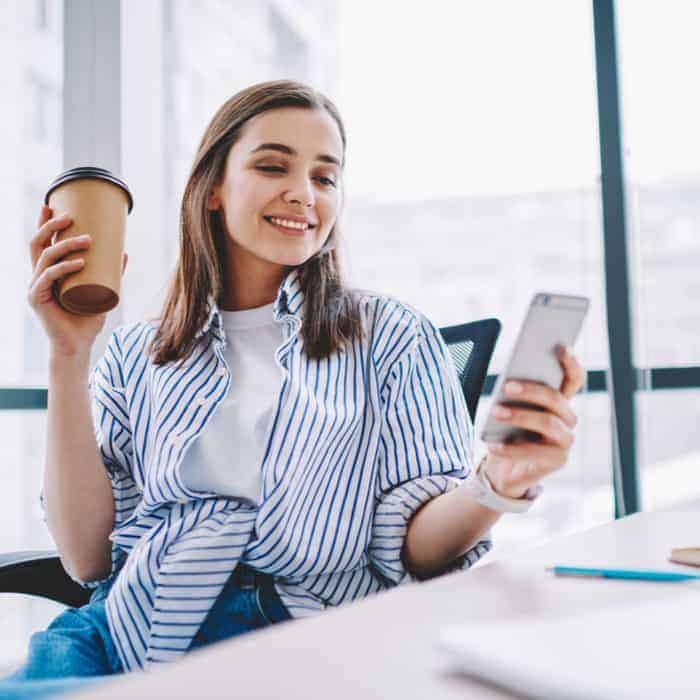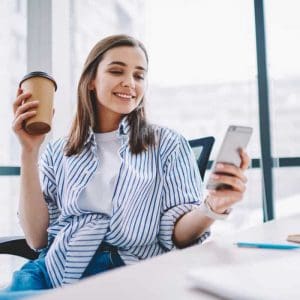 Reshaping Healthcare Marketing to Target Millennials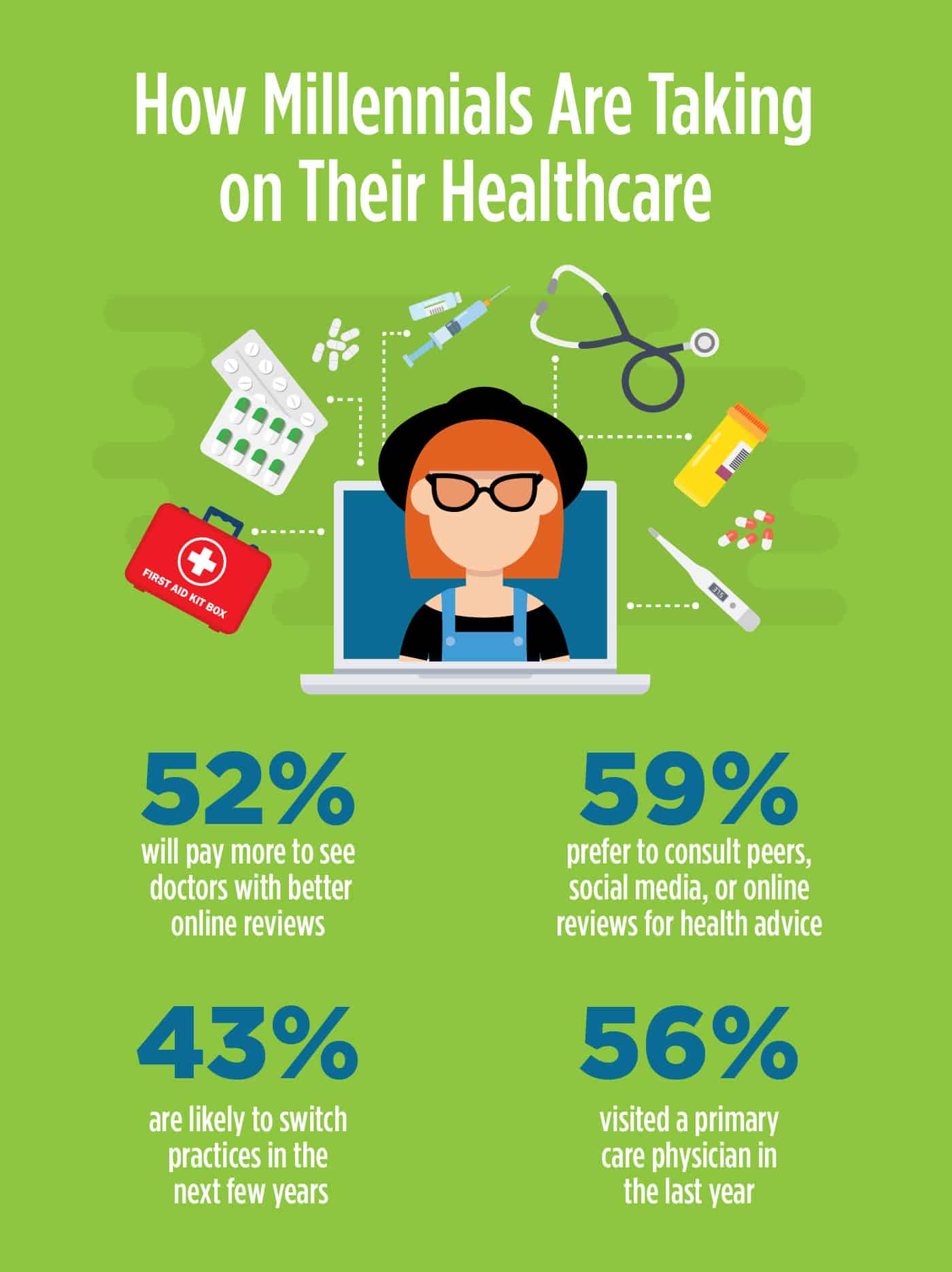 Millennials are on the brink of surpassing Baby Boomers as the nation's largest living adult generation. As early adopters of technology and avid content creators on social media, Millennials feel empowered to use these digital resources to not only share their lives with the world, but also take control of every decision they make.
While the independence of this generation is unparalleled, it's not always in their best interest when it comes to healthcare-related decisions. These information-seekers tend to turn to Google instead of doctors, making them more prone to following false information, insufficient advice or poorly researched articles when self-diagnosing or treating themselves.
Many traditional healthcare providers are finding themselves battling the internet for the attention of Millennials, when in reality, they should be using it to their advantage. Here are a few pointers on how your healthcare practice can see eye-to-eye with Millennials.
Millennials Are Techy—You Should Be Too
Millennials are the generation of technology, using digital assistance in many aspects of everyday life. Whether it's using voice search to look up best home remedies for a cold or mapping the closest walk-in clinic, their mobile devices are the one-stop shop for retrieving healthcare-related answers, and at the speed of light.
With this generation growing up in the digital era, it's no surprise that they spend up to 53 hours a week online searching information, scrolling social media and making online purchases. They rely on the internet for healthcare answers more than they would their physician, and as a result, they're taking control of their healthcare decisions. Luckily, the vast amounts of hours this generation spends surfing the web gives healthcare marketers the power to lead these decisions by enhancing their facility's online content and presence.
By optimizing your healthcare clinic for the digital space, Millennials are likely to favor your convenience and content over neighboring clinics. This could be in the form of digital resources like blogs, online appointment scheduling, online bill pay, appointment reminders, and overall, a content-rich experience.
Is your healthcare clinic's digital presence mobile friendly?
Reaching the Millennial generation starts with meeting them where they engage the most—their smartphones. Providing access to healthcare information through mobile devices helps patients alleviate the stress of waiting for test-result access or communication with their doctors.
The rise of mHealth, or mobile health, has many healthcare providers launching a healthcare app to boost the mobile experience for Millennial patients. With the popularity of health apps such as fitness trackers and calorie counters, Millennials are becoming more open to taking control of their health beyond just fitness apps. These patients are willing to tap the download button if their healthcare providers are giving the opportunity to refill prescriptions, chat with a physician or stay up to date on healthcare trends.
How social media savvy is your healthcare institution?
Millennials are digital pioneers, growing hand-in-hand with the social media age and riding the waves of popular social platforms as they come and go. But aside from just snapping photos and updating friends and family on life's greatest moments, studies show that 59% of them use social media as a main source for information.
Healthcare providers are jumping on the social media train to better reach their younger audience. But with crowded social feeds and short attention spans, it takes more than just a copy-heavy post to gain the attention of these patients. That's why visual content is proving to be indispensable in the healthcare space. Through eye-catching content, including images, infographics and videos, you're likely to see 2.3 times more engagement than posts without.
Millennials Value Affordability and Transparency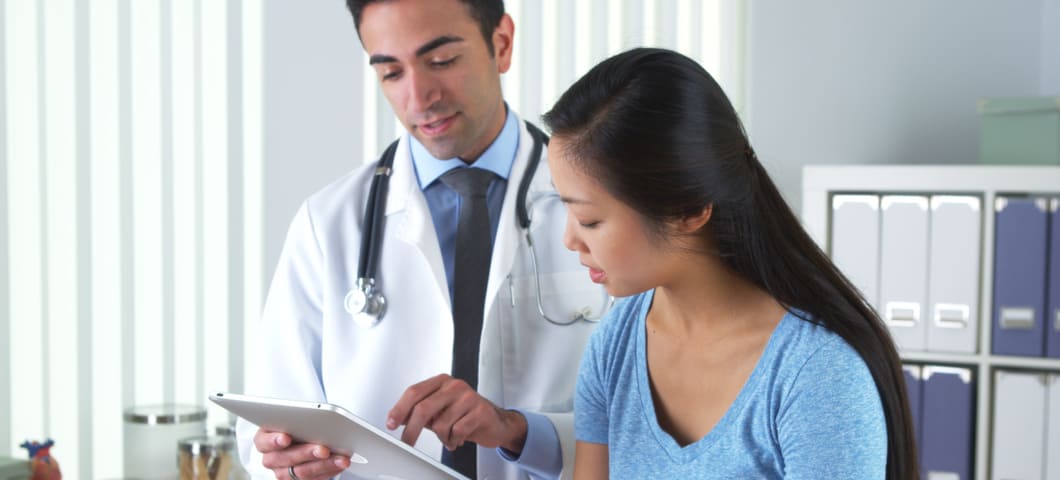 As millions of Millennials are transitioning to their peak spending and earning years, it's crucial to note their spending habits, beliefs and underlying values when it comes to their health. With piling student loans and high credit card balances, this generation has accumulated over $1 trillion of debt, and money has become a forethought in many of Millennial's healthcare-making decisions.
Affordability ranks high on the list when choosing a healthcare provider, right alongside transparency. According to Hit Consultant, 41% of millennials are likely to request cost estimates before undergoing treatment. And even though prices are non-negotiable as a healthcare provider, you can still be transparent about it. Discuss pricing truthfully with your patients and it can build lasting trust.
Above All, Millennials Expect Convenience
Right behind Gen Zers, Millennials are the face of convenience. This generation lives in a fast-paced world, and they demand their healthcare provider to keep up, too. From timely communication and care to easy access to treatments and medical records, Millennials are more likely to dedicate time to a provider that doesn't put their health on the backburner.
The demand for convenience has opted many hospitals to introduce patient portals for quicker access to medical records to scheduling appointments and more. Patient portals put Millennials in control of their healthcare while they're on the go, helping them feel like valued members of your healthcare family.
But earning trust comes before building it. Catering to this digital-centric generation starts with broadening your online presence to reach multiple touchpoints of the patient journey. Utilizing a healthcare app, strengthening your social presence and being transparent with pricing will guide Millennials with confidence toward your healthcare clinic.