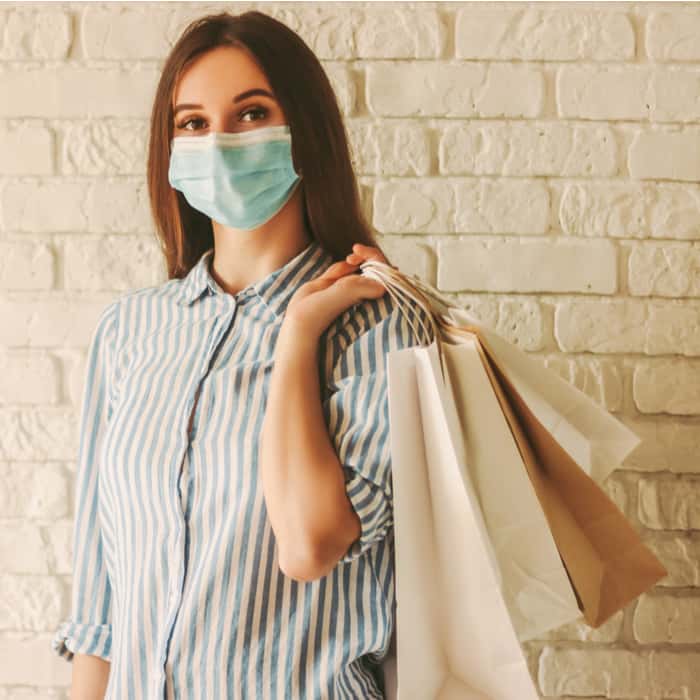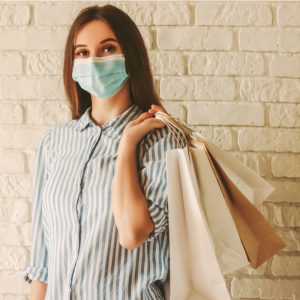 COVID-19's Lasting Impact on Retail & How It's Reshaped CPG Marketing Strategies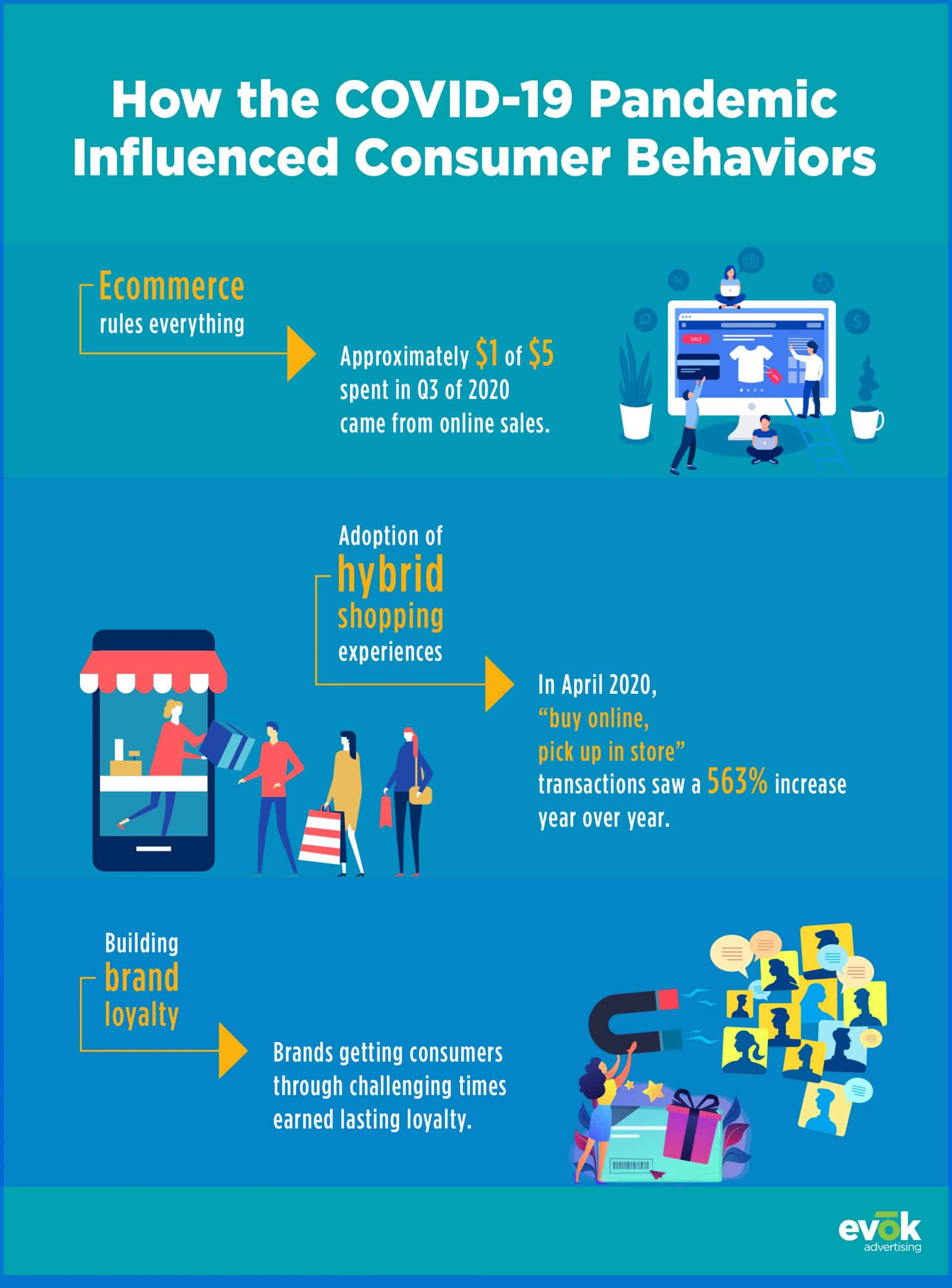 It's been the better part of a year since the first coronavirus-related lockdown went into effect and our lives haven't looked the same since. We predict they never will.
With the reopening of schools and offices, as well as the rollout of the COVID-19 vaccine, certain aspects of peoples' day-to-day lives may be inching towards "normalcy," however, we remain fundamentally changed by the events of 2020 on a social and behavioral level. Today, we're taking a look at those shifts as they pertain to the retail industry and shopping habits.
How the COVID-19 Pandemic Influenced Consumer Behaviors
Consumer habits are constantly changing, influenced by societal shifts, emerging technologies, and lifestyle shifts. While some of these changes were beginning to organically occur prior to the pandemic, the global effects of the COVID-19 crisis accelerated their widespread adoption.
Ecommerce Rules Everything
In early 2020, online shopping was booming. By the end of the year, it's simply unstoppable. Ecommerce sales in the US were up 44.5% year-over-year in Q2 of 2020, aligning with the start of shutdowns and stay-at-home orders. While that figure is staggering on its own, its Q3 counterpart is just as telling.
In the third quarter of 2020, eCommerce sales were up 37.1%, with almost $1 for every $5 spent in that period coming from online sales. Sales growth may have slowed slightly, but the fact that many states were in different stages of "reopening," hints at a permanent change in consumer behavior. Shoppers had the option to visit stores and make purchases in person, but they chose to order online instead.
Hybrid Shopping Experiences
During shutdowns, health and safety concerns meant in-store shopping was cut down to essential trips only. While this drove the spike in eCommerce sales, it also contributed to a strong pivot to in-store and curbside pickup options.
Pre-COVID, "buy online, pickup in-store" orders were already on the rise. In April 2020, this type of transaction saw a 563% increase year over year. During that time, we also saw many retailers expand their drive-up or curbside pickup options to minimize close contact and crowding inside stores.
These hybrid shopping experiences allow shoppers to browse a wider variety of options online with the ability to have that item in their hands in just hours. We predict this behavior shift will be particularly evident during this holiday shopping season. To find evidence to prove this theory, one just needs to visit a Target parking lot in mid-December.
Brand Loyalty
Pre-pandemic, brand loyalty was taking a hit. The sheer number of retailers carrying the same or similar items made it easy for consumers to shop around for the best deal available with brand affinity playing a secondary role. But tough times bring people closer, and the same can be said for brands and consumers.
The coronavirus pandemic caused the global population to feel uncertain and fearful, and many turned to brands to restore some sense of normalcy in their lives. From finding the toilet paper shelves stocked at Publix to limiting the number of people in stores to maintain social distancing, certain retailers went above and beyond to keep customers safe and cared for during the pandemic. Those customers will remember those extra touches, building loyalty to brands that made getting through challenging times even marginally easier.
Reshaping CPG Marketing Strategies to Fit in with New Consumer Attitudes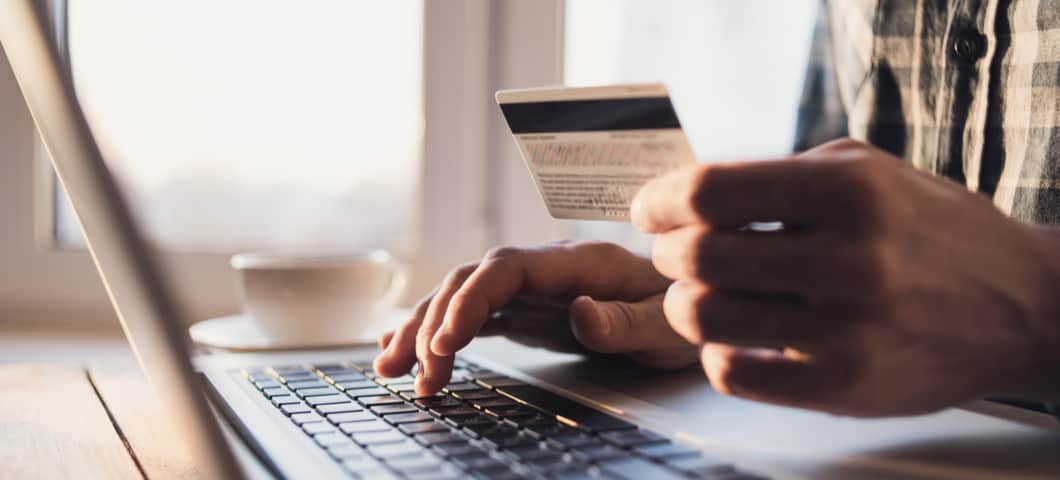 As marketers, it is our job to understand the dynamics of the human psyche while catering to changing consumer behaviors and attitudes. COVID-19 has fundamentally changed many aspects of our lives for the foreseeable future, and shopping habits are no different. For brands to keep up and stay on top, operational, and marketing strategies must shift with the times.
Rethinking Store Layouts
The reign of delivery and pickup is here to stay, and stores must accommodate those shopper preferences in order to remain a viable option for those shoppers. One category where we are most notably seeing this shift is within grocery stores. Walls of refrigerators have gone up inside stores to hold groceries for delivery or pickup in a temperature-controlled setting until they head to their final destination. On the electronics front, Best Buy executives have stated some stores will transition about half their shopping space square footage to accommodate online order fulfillment. As new stores go up for construction or renovations, allowing space for these new additions will be key.
Matching Messaging to a New Lifestyle
From major employers stating their staff will continue to work from home indefinitely to fitness enthusiasts dropping their gym memberships in favor of at-home workouts, pandemic-driven lifestyle changes have caused a correlational spike in demand across several CPG categories. Loungewear, work-from-home essentials, exercise equipment, and a variety of additional products continue to rule retail sales while some retailers struggle to maintain a stable supply chain in the wake of increased demand.
Moving forward, these lifestyle shifts will be an essential component of marketing and messaging strategies. Whether it is photography showing in-home use of your products or copywriting that ties in with new consumer attitudes, brands must account for this new buyer persona and the traits they bring with them.
Agile Media and Experimentation
In 2020, we saw first-hand a hefty marketing budget is not always a golden ticket to success. Flexibility is key to remain on top and ahead of continuous change, whether shifts are economic, behavioral, or societal. The ability to shift marketing dollars to address current conditions was critical, from letting customers know about new pickup options or changes in inventory. Further, uncertain times called for experimenting with marketing to determine the strategies to which consumers would react best.
In 2021 and beyond, we'll continue to see the push for an agile media strategy that allows for pivoting to incorporate not only world events but trends and emerging media. It will also be crucial to allow room in marketing budgets for testing tactics to determine where to place your brand's focus.
It's undeniable—the retail landscape has changed. From consumer attitudes, demand, and lifestyles, to the marketing strategies employed to meet those changes, CPG brands must evaluate and adapt to shifts. And in this new landscape, the opportunity to lead and be the example others follow may be within your reach.
Contact us now for more insights on driving ecommerce sales, lowering cart abandon rates, and what's trending in CPG marketing.