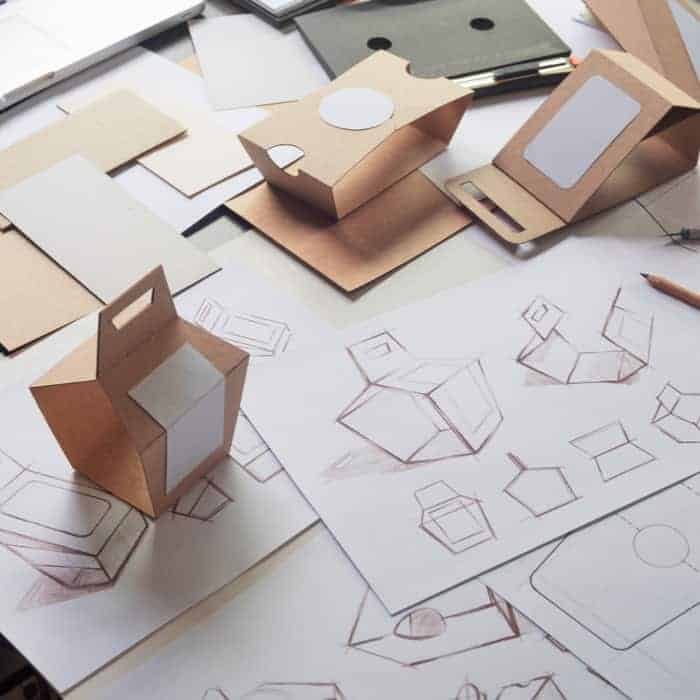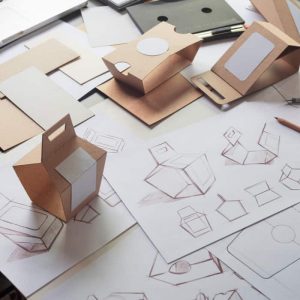 3 Reasons to Invest in the Unboxing Experience for CPG Marketing
Birthdays, anniversaries, Christmas morning—no matter the occasion, receiving a gift is always exciting. Whether you tear through the wrapping paper or carefully remove each piece of tape, unboxing a present is just as much a part of the thrill as what's inside. So here's a question for CPG brands: why not make your product's packaging feel like your customers are receiving a gift each time they buy from you?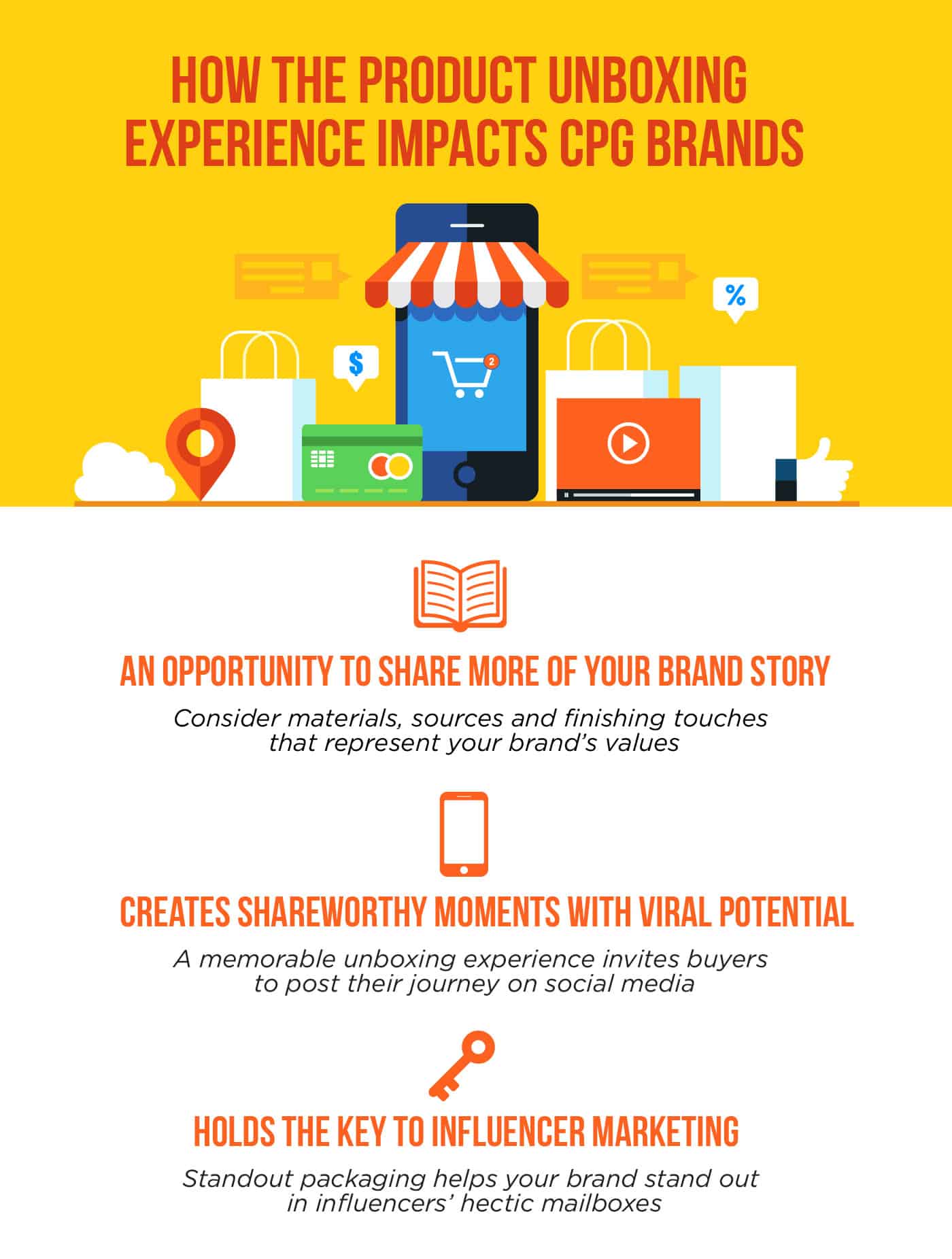 The Unboxing Experience and Its Role for CPG Brands
The CPG industry is more competitive than ever and purchase decisions are increasingly based on which brand will give buyers the most bang for their buck. And we're not just referring to value in a monetary sense. While price-conscious shoppers may compare similar items from competing brands based on cost, other factors affect buyers' behavior, including brand loyalty or recognition, recommendations from friends or influencers, and, yes, the experience products offer both in and out of the box.
Unboxing and haul videos have reached the mainstream on platforms like YouTube and Instagram, and audiences continue to tune in. To date, YouTube reports users have spent over 50 million hours watching unboxing videos on their phones.
The unboxing experience is particularly important for ecommerce brands without a presence on store shelves. Your package's arrival at your customers' doorstep is the first interaction your brand has with its potential advocates. As such, that first impression must be branded, engaging and memorable.
Where the Unboxing Experience Fits into CPG Marketing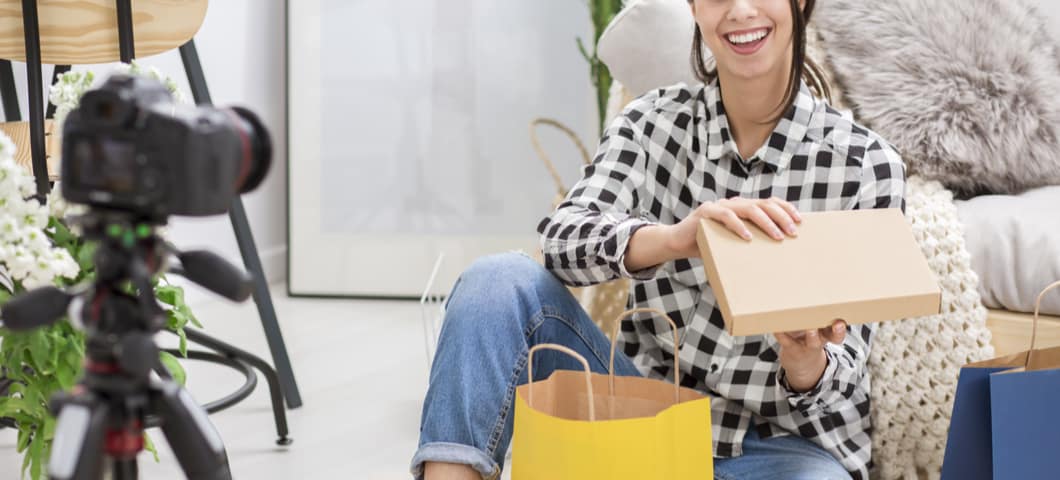 A vehicle for brand storytelling
Your customers are a captive audience as they unbox your product, which makes this time an ideal opportunity to introduce your brand or reinforce their relationship with it. Use the unboxing experience to let buyers get to know what your brand stands for, your vision for the future, your quality guarantee and every other aspect of your brand's story.
From a booklet or card detailing your brand's origin, to packaging materials carefully selected to align with your values, there are countless ways to share your brand story as your customers unbox their products. For example, a CPG brand focused on minimizing their impact on the environment may choose to use recycled packaging materials, biodegradable packing peanuts and seed paper receipts customers can plant once they are finished with them.
Creates shareworthy moments
As humans, we are hardwired to share our experiences with those around us. Today, that sharing happens on social media. From our meals to our latest purchase, posting photos and videos on social platforms offers an opportunity to connect with friends and family all over the world. And for brands, those posts mean getting your products in front of an entirely new audience, without spending a dime on ads.
Where does your product's packaging factor in? An unboxing experience that makes customers feel like they are receiving something especially valuable is more likely to be shared on social. Including branded details and a picture-worthy presentation invites buyers to capture the moment.
The key to influencer marketing
TapInfluence reports 41% of influencers get products sent to them every week, with 10% of them receiving packages daily. In this sea of deliveries, if your packaging doesn't stand out, your brand can't keep up. From custom branded shipping materials to fully themed experiences tied to a particular holiday, season or campaign, your package must catch influencers' attention before you can capture their followers'.
As we mentioned, an engaging unboxing experience makes for great content. And because an influencers' job is to captivate their following through content creation, having an unboxing experience they can share with their fans not only makes their job easier but propels your brand further with social media users.
How to Create a Memorable Unboxing Experience for Your Products
Work from the outside in
Like we mentioned, the unboxing experience is just as much about what's on the outside as what's on the inside. It starts with going a step beyond the traditional cardboard box by using branded shipping containers and materials. FabFitFun's beautifully designed shipping boxes demand attention from the moment they arrive on subscribers' doorsteps and deliver one of the most Instagrammable unboxing experiences around.
Focus on your presentation
Whether it's creating custom inserts for product boxes or designing vignettes for buyers to encounter as they unbox the item, it's important to think about how the experience will look as well as feel. Apple's sleek, minimalistic packaging is a prime example that sometimes less is more, with the focus remaining on the products with a monochromatic color palette and simple design.
Personalize when possible
Whether it's a hand signed note from your founder or a recipe card featuring the items purchased, personalizing your packaging can take on many different meanings. Care/of Vitamins allows buyers to customize their plan and products, with each package including the name of the person the item is intended for. However you choose to implement this strategy, including a bespoke touch makes buyers feel special, encourages repeat business and sparks word-of-mouth recommendations.