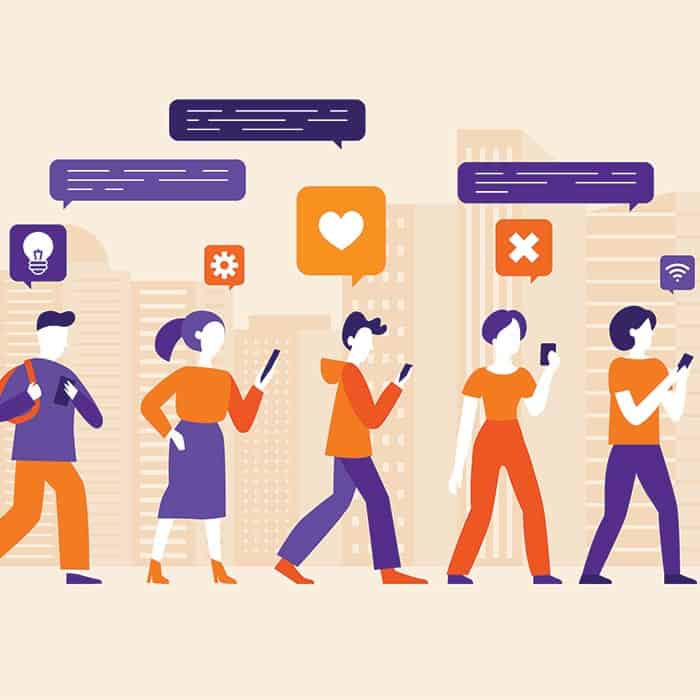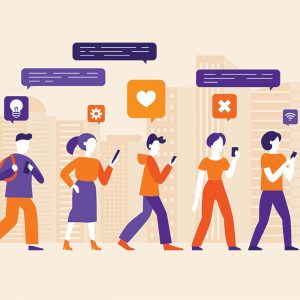 Digital Marketing Strategies for Reaching Future CPG Audiences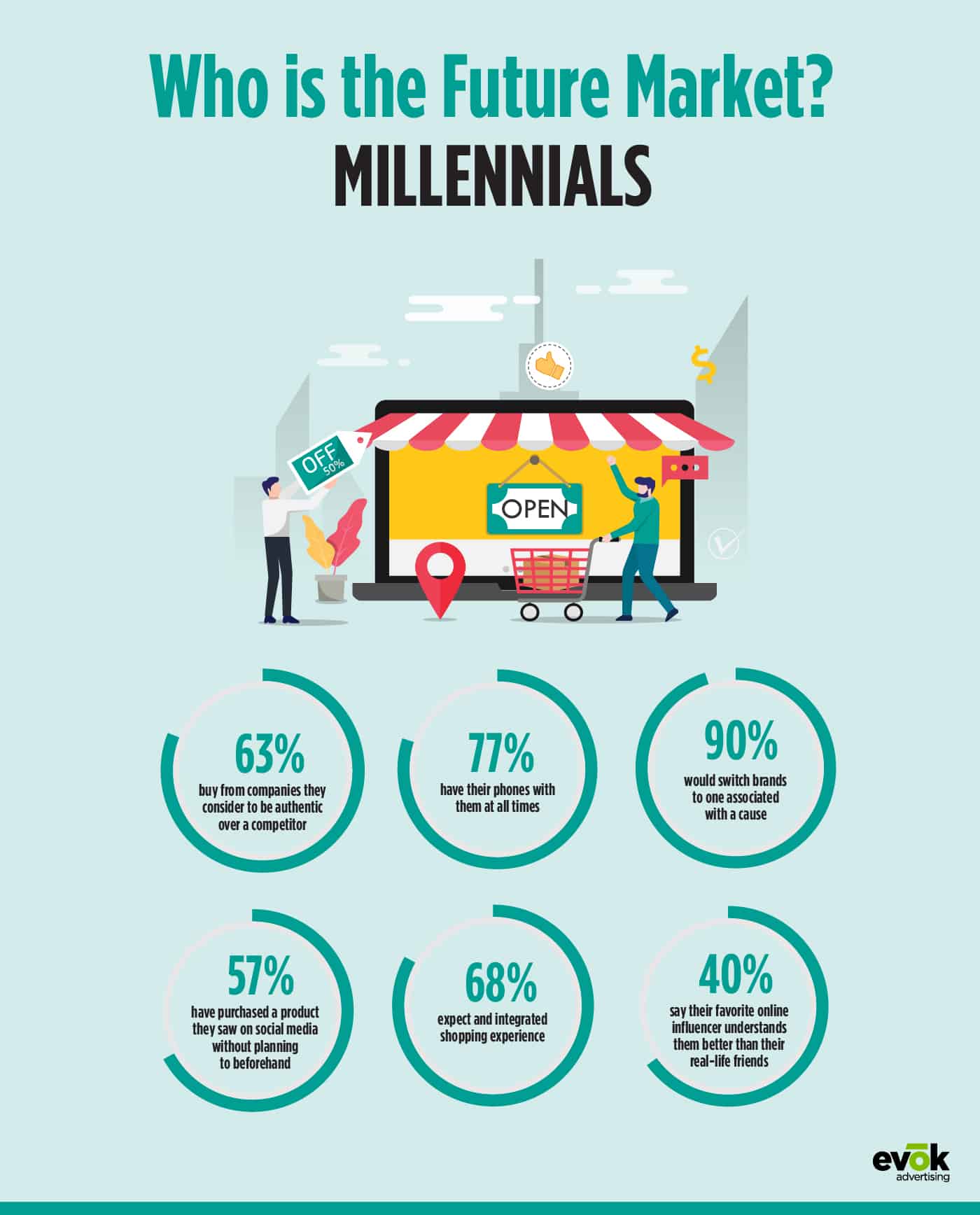 With 2020 marking the start of a new decade, maybe it's time to update your CPG's digital marketing strategy to more accurately target future audiences. Historically, the CPG industry has focused solely on price competition, but this is no longer the case. Today's market makes it difficult for CPG brands to compete on price since smaller market shares have resulted in low prices across the board. The digital space demands that marketers position their brand, product, or service right in front of their target audience in order to get the best conversion. While in traditional brick and mortar stores product placement meant positioning your product at eye-level, in the digital world it means ensuring your brand pops up on your audience's screen at the right place at the right time.
According to Nielsen's CMO 2018 Report, 82% of respondents said they expected to increase their digital media spend as a percentage of their total advertising in the next 12 months. They expected, on average, a 49% increase in digital media budgets. Digital is the new normal, and your audience expects to see you there. Here are a few marketing strategies that can help your consumer-packaged goods get the attention it deserves.
User-Generated Content Campaigns
With the millennial generation at the cusp of surpassing Baby Boomers as the nation's largest living adult population, it's important to ensure that your digital marketing strategy is advertising in a way that attracts their attention. When trying to figure out if something is worth buying, millennials will go to their friends and social networks to see what people think. 92% of your customers are more likely to trust recommendations from a stranger over branded content. This is why launching a user-generated content (UGC) campaign can be one of the most effective ways to promote your CPG brand.
UCG is a creative way to get your fans to work for you. The possibilities are endless when it comes to creating UCG campaigns from voting campaigns, contests, quizzes to videos, testimonials, blog posts, even podcasts. It's a great way to draw engagement and make your advertising more memorable than using traditional media.
Starbucks is a great example of using user-generated content within their marketing strategy. In 2014, Starbucks launched the White Cup Contest, encouraging guests to doodle all over their Starbucks cups and post their images as entries to win a limited edition Starbucks cup. In just three weeks, nearly 4,000 submitted entries, creating a huge publicity buzz and engagement for the brand.
When creating a UGC campaign, it's important to remember that you need to match your promotion type to your audience and take into account their interests and general affinity. Ensure the entry is straightforward and easy as possible. Make the effort to participate be worth the prize offered. And make the campaign a fun promotional tool your fans will want to share with others!
Influencer Marketing
A recent study conducted by the McCarthy Group showed that 84% of millennials stated that they did not like traditional marketing because they didn't trust it. However, 58% of these young viewers said they wouldn't mind watching an ad or a video of a product demonstration if it comes from their favorite digital stars. If you want to attract the attention of millennials and win them over with your consumer-packaged goods, social media marketing through influencers is the way to go.
Influencer marketing can take the shape of Instagrammers, bloggers, or even LinkedIn leaders. This form of marketing takes the idea of celebrity endorsement and places it into a modern-day, content-driven marketing campaign. Considering that 49% of consumers depend on influencer recommendations to make a decision, influencer marketing is crucial in the CPG industry, where the market is flooded with variations of products and choices.
Research has found that using influencers for content creation costs 2.6 times less than working with professionals for a similar output. 51% of marketers say they repurposed influencer content outperforms brand-created content and can drive up to three times more efficiency from media placements.
Influencers are like the cool kids at school that everyone wants to be like. Everyone wants to look, dress, and be just like them. Anything influencers say millennials will take into consideration in their consumer decisions more than any other source.
Omnichannel Marketing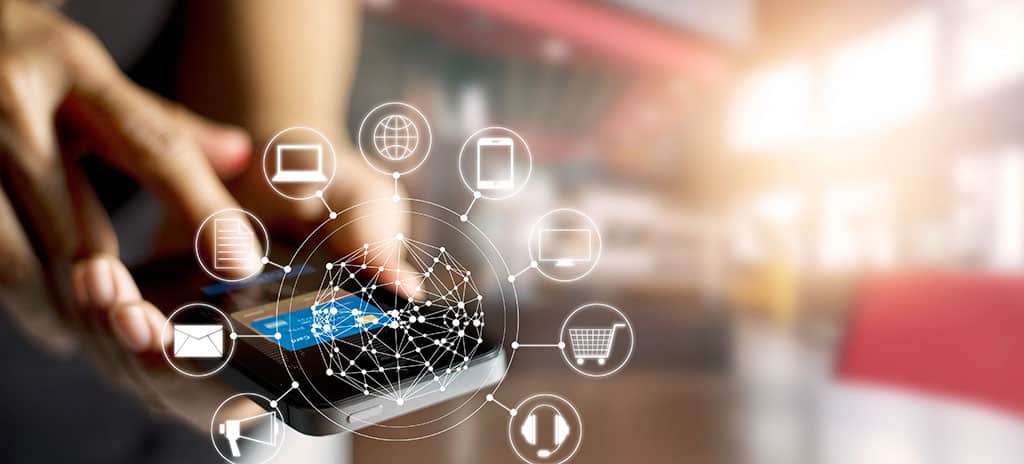 Omnichannel marketing focuses on offering the same (and access to the same products) whether they are shopping online on a device or in-store. Consumers are not only turning to mixed channels for information, but they are also completing purchases in a variety of ways. Advertising or selling across only one channel means only capturing a small piece of the pie. While multi-channel marketing one strategy that tries to fix this new challenge, omnichannel marketing lets brands maximize reach and potential purchases.
With omnichannel retailing expected to grow by 30% in the coming years, it's important to create better CPG customer experience. A true omnichannel offering should allow consumers to view products online and offer real-time options for picking items up in-store or shipping to their home. There should be no difference between the experiences. CPG marketers need to think of a unified strategy that includes all those different channels like social media, microsites, IoT, mobile apps, and a brand website. When these channels work together, they will help you get more targeted brand interactions.
Diversifying your current CPG marketing strategy with user-generated content, influencer marketing, and an omnichannel approach will allow you to strategically increase online sales by leveraging the power of the internet. When successfully implemented, brands not only create a more enjoyable and engaging online experience, but set themselves apart from their competition, drive sales, and build brand recognition.