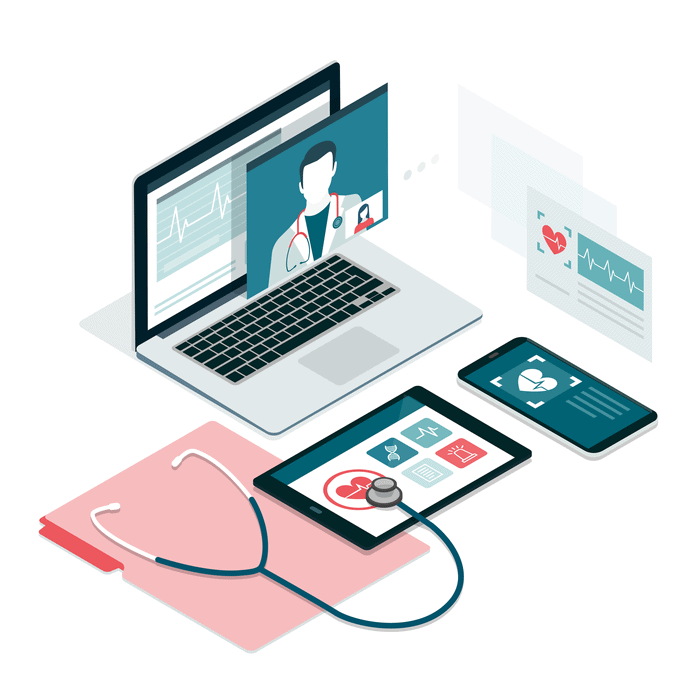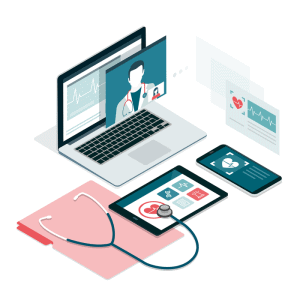 Reputation & Healthcare Marketing: Digital Trends in Patient Retention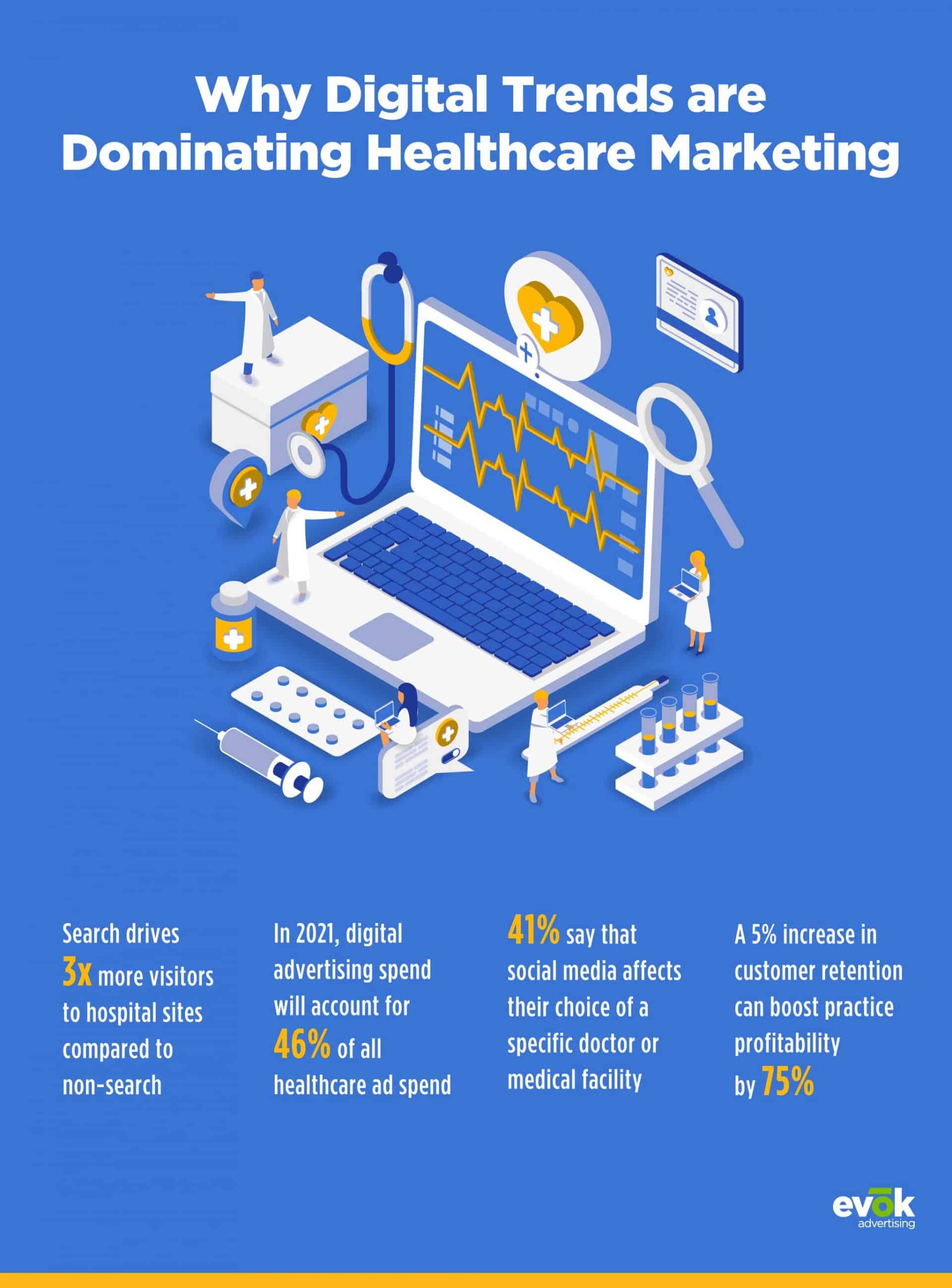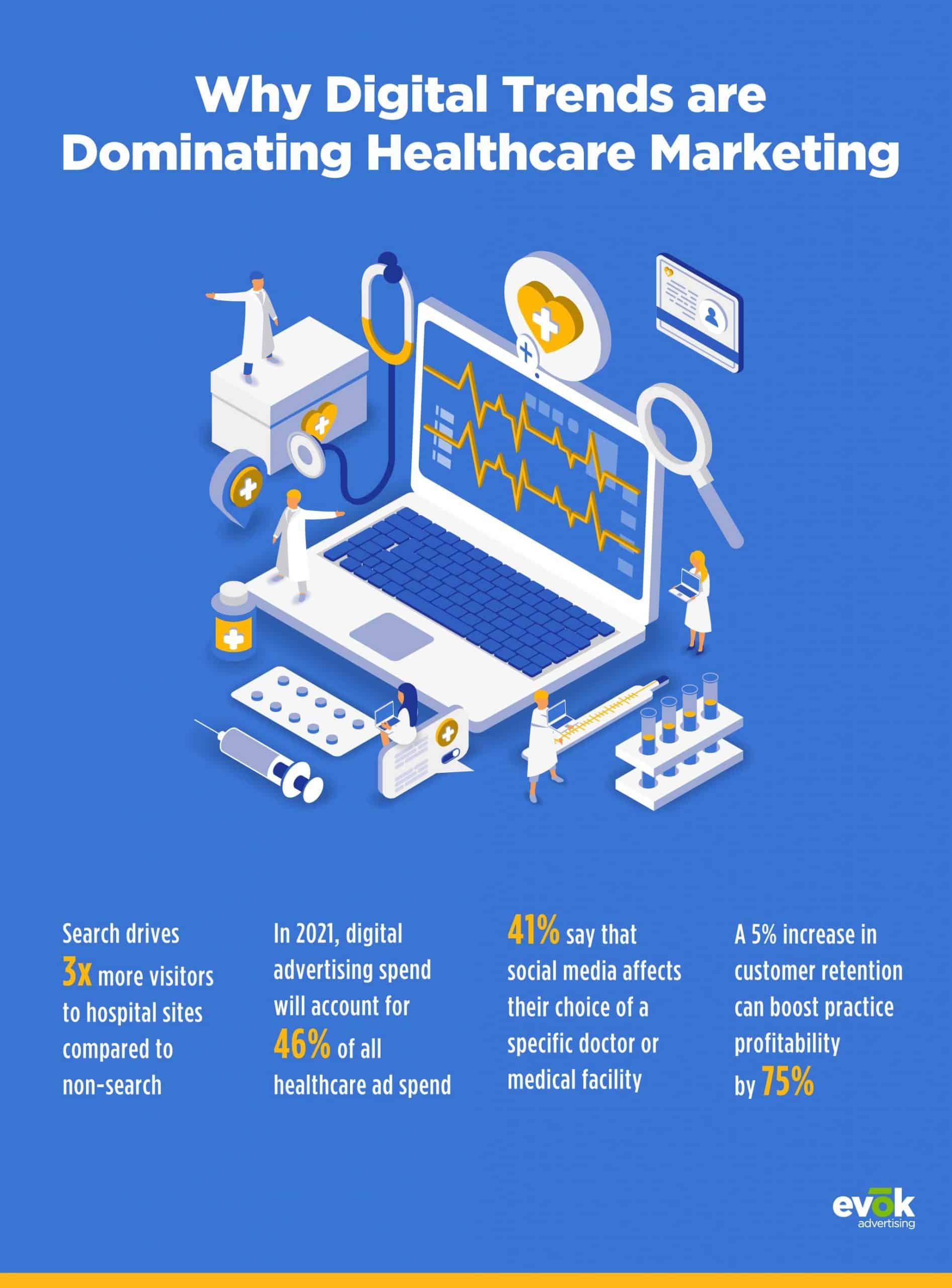 Did you know it can cost up to five times more to attract a new patient than it does to retain an existing one? Beyond that, just a 5% increase in patient retention can boost practice profitability anywhere from 25% to 95%. Sure, acquiring new patients is an ongoing objective as a provider, but losing sight of your current patients can leave you in a constant cycle of burning through your marketing budget to scout out new ones.
Digital marketing trends are proving to show an increased return in patient retention for the healthcare space. As a provider, your patients are looking at your digital presence for guidance, reassurance, and trust for their healthcare decisions. And through the ups and downs of 2020, your healthcare institution's reputation is more important than ever.
Patients are expecting more consistent communication, better precautions, and the highest standard of cleanliness in any healthcare facility they enter. So, how should you integrate digital marketing into your patient retention goals? Here are the top three reputation marketing trends on the rise in healthcare.
Build Patient Relationships with Multi-Channel Involvement
The patient journey entails a different path for each individual. While older generations like Boomers might enjoy staying connected through traditional marketing channels such as mailer pieces, Gen Z prefers to stay informed through social media. Each patient has a set of preferences as to where, when, and how they want to engage with their provider. This means that in order to prioritize patient retention, you have to build out multi-channel engagement campaigns and provide your patients with the tools they need to make decisions on their own terms.
A multi-channel campaign touches multiple patients at multiple points throughout their journey. In fact, switching between devices and platforms is a highly common patient behavior, with 67 percent of U.S. adults switching between multiple screens while using digital devices. So, by neglecting some of the digital touchpoints a campaign impacts, you could be neglecting a patient as a whole. That's why it's crucial to integrate your messaging and content accessibility across all platforms, not just your mobile app or website.
Most importantly, multi-channel involvement means more patient engagement, and in turn, this means more solidified relationships. While your priority is the health of your patients, the health of your relationships is just as important. Multi-channel campaigns allow you to focus on just that by personalizing the content to resonate with your target audience and encouraging them to take action.
Personalization Through Predictive Analysis
There's a new generation that's searching for healthcare and they go by the name of Generation Z. This wave of young professionals is on the hunt for healthcare but they're not just looking for primary care physicians. With convenience playing a priority through almost every facet of their lives, this is one aspect that classifies as a prerequisite for any young individual looking at healthcare options. Generation Z, alongside Millennials, is defining what patient retention looks like in today's digital era, and if your healthcare institution isn't integrating convenience, then it's not retaining patients.
So, what does convenience look like for these technology-forward patients? It starts with personalizing the experience and allowing the patients to choose when and where they want to access their healthcare. Millennials are most likely to consider the availability of telemedicine options as most important, and it'll ultimately determine who they choose in the long run. This, along with a seamless online experience and integration of all platforms, rank high on the list for patient retention.
Tools like predictive analysis have helped healthcare providers not only follow the patient journey but also offer assistance at the right time and place, which has been game-changing in the way providers operate. In short, predictive analysis is the process of developing insights based on patterns and correlations in data to help marketers build more tailored campaigns for better results. For example, data like health records, consumer data, and financial information can be strategically organized in a way that tells a story to better resonate with patients.
Use Automation Tools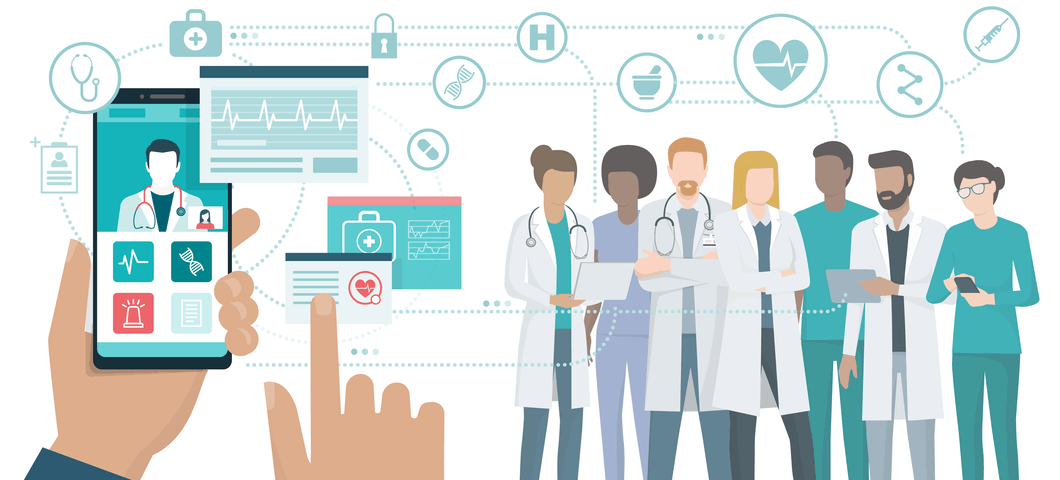 Branching off of predictive analysis, there are several marketing tools that allow operators to stay connected with patients both in and out of the office—one of those being marketing automation. Automation gives providers the opportunity to up their efficiency and engagement rates without the need of a front desk coordinator to pencil in appointments.
What does this mean for patient retention? It means that you can appear on your patients' devices at the right times without taking control of their experience. For example, consider the fact that the average time to schedule an appointment online takes only one minute versus the eight minutes to do so over the phone. By reminding your patients to schedule appointments online, you're giving them the freedom to book on their own time. Not to mention that this also gives your staff the availability to focus on other efforts like cross-selling or educating patients on products.
Whether you are using marketing automation for email marketing, landing pages, social marketing, or campaign management, healthcare providers are experiencing greater lead conversions and higher retention rates due to consistent messaging and personalized connections.
Convert Patient Reviews to Patient Retention
"I believe that high-quality customer service should be consistent across all digital platforms. Whether it's through social media or email marketing, patient retention doesn't come from a 'set it and forget it' strategy, it comes from active engagement and consistent communication. And once you earn satisfied, loyal patients, you'll earn the reviews that come with it."

"You will build trust with current and prospective patients by also answering questions and responding to online reviews, positive or negative. Encourage your patients who have had good experiences at your facilities to leave online reviews and it can improve your online reputation immensely"

"Online reviews are an important factor when selecting a healthcare provider so having a good amount and responding to any issues will work in your favor long term."

Evok's Account Executive and Healthcare Category Captain Kelly Sanders