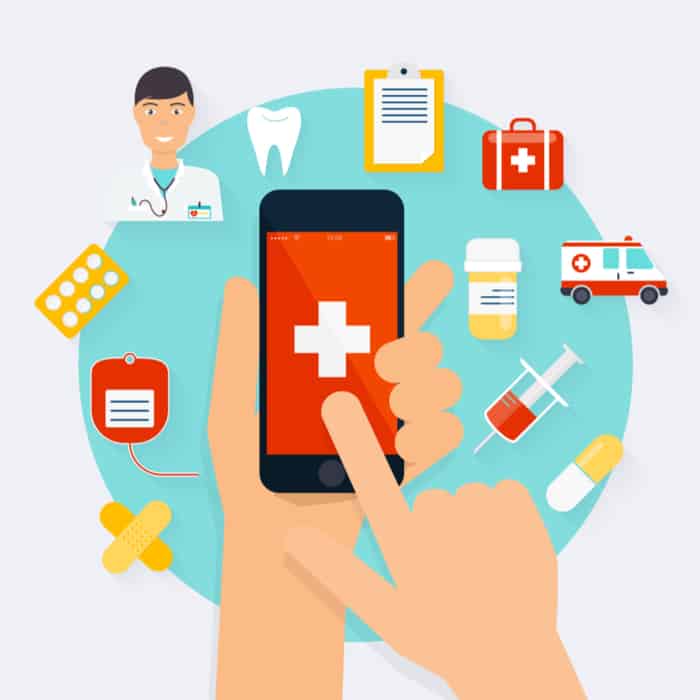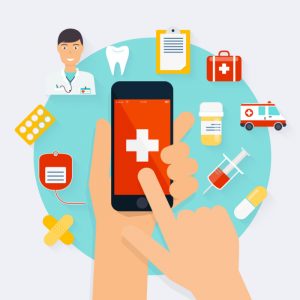 The Impact of Digital Marketing in Healthcare: Why It's More Important Than Ever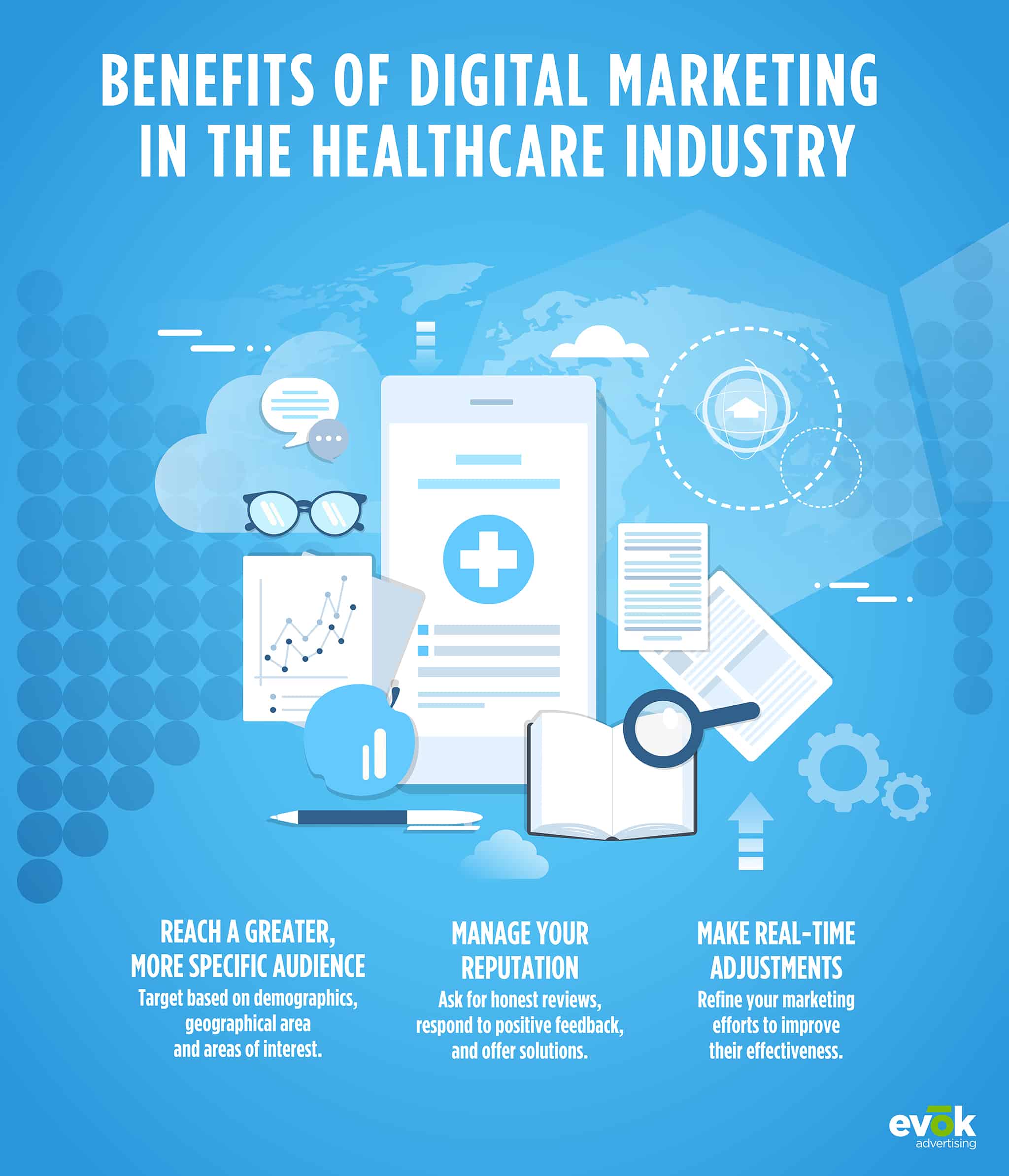 Historically, the healthcare industry has been extremely conservative about digital marketing due to strict HIPAA compliance regulations and the use of patient information and FDA limitations regarding product-marketing practices. This has caused a great struggle for the industry to keep up with the digital age. However, with its growing popularity among current and potential patients, healthcare businesses are slowly dipping their stethoscopes into the digital marketing waters.
Whether your healthcare organization is jumping into the deep end with a fully functioning digital marketing strategy, or you're still reluctant about going digital with your marketing plans, we've gathered outstanding benefits that digital marketing can add to your overall healthcare marketing plan.
Why is Digital Marketing Important for the Healthcare Industry?
A majority of prospective patients are actively online and looking for solutions to their health problems. People are more health-conscious now than ever before and are running to search engines or social media to understand more about health and diseases. It is crucial that medical practitioners and other healthcare organizations have information about their products, services, and treatment options online and differentiate themselves and their services from other providers.
Reach a Greater, Specific Audience
Digital marketing has a variety of benefits for healthcare brands. It allows you to tailor your message for specific people based on demographics, geographical location, and areas of interest. Not only can you narrow your target audience, but it allows you to reach a large number of people in the right place, with the right message.  According to Google, 44% of patients choose to make their appointment online or by calling after taking the number from websites before visiting the premises. This indicates a growing trend of prospects making online research before choosing a healthcare provider. If your medical practice is not online, you are missing opportunities to attract potential patients who are.
Manage Your Reputation
The internet is a hotspot for the spread of misinformation. If you're not watchful of your online repute, this can affect your reputation and consumer base. 85% of people are turning to online reviews to find their healthcare providers. Digital marketing, especially through social networks, allows a healthcare organization to ask for honest reviews, respond to positive feedback, and offer solutions for patients who are not pleased with their service.
Control Your Healthcare Digital Marketing Strategy
Through enhanced analytics, you can track the actions potential patients take in response to your messages and determine whether your campaign is successful or not. If your campaign is not generating a healthy ROI, online marketing gives you the flexibility to quickly change your messages, respond to the audience's questions, and refine your marketing efforts to improve their effectiveness, none of which you can practically do with traditional marketing. 
Moreover, digital healthcare marketing sets the stage for the patient journey. This is your opportunity to set expectations and create trust with your current and future patients. If your online promises are met when they visit your medical practice, you will win their loyalty and word-of-mouth marketing. If you run a social media campaign that boasts about your hospital's cleanliness, your waiting room better be spotless. If you post a YouTube video pushing the professionalism of your staff, you need to deliver a pleasant patient experience from the moment they talk to the receptionists to their interaction with doctors and nurses.
Statistics of Digital Marketing in the Healthcare Industry and What It Means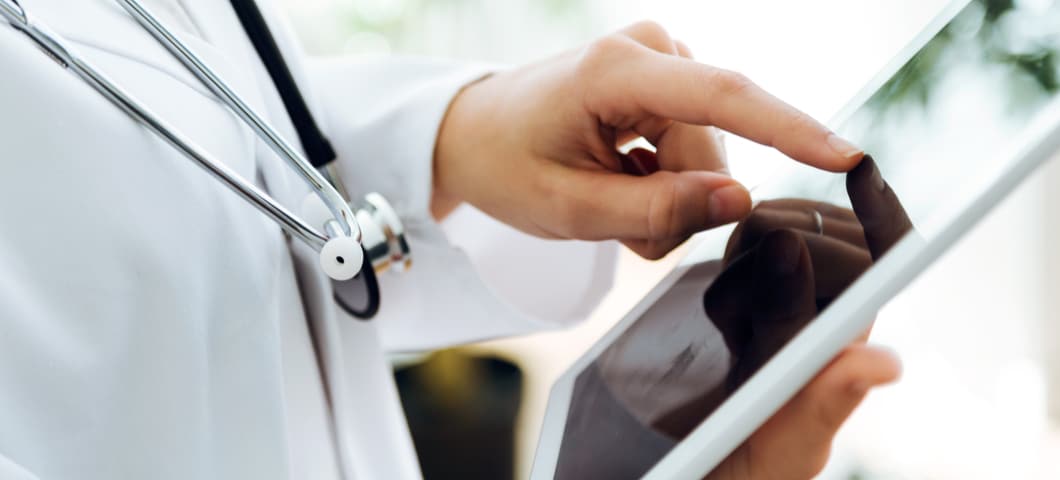 Around 40% of people said the way healthcare brands come across social media affects their healthcare decisions.
This means that what you say and how you say it, matters. Pushing services and solely touting about how great your practice is can actually hurt you. Balance product and service advertisements with posts informing people with practical health information, like steps on how they can stay healthy. Not only will it demonstrate your knowledge as a healthcare organization, but it will show that you care about your follower's wellbeing.
Young adults between the ages of 18-24 are twice more likely to discuss healthcare issues on social media than 45 to 54-year-olds.
Whether it's a YouTube video about the effects of mental illness in their life or an Instagram story of them running to stay fit, young adults are much more likely to talk about healthcare benefits and challenges on social media. It's important for healthcare providers to join in the discussions to gain brand awareness.
90% of people between the ages of 18-24 also say that they would trust information shared on social media.
The millennial generation trusts social media and other online forms of communication when it comes to making important decisions. Instead of calling a friend and asking for medical advice, they may search social media through hashtags or follow healthcare influencers who can help guide their decision making. This gives medical organizations a platform to engage with a highly interactive audience.
Around 19% of people surveyed had health and fitness apps on their smartphones.
Along with the pre-installed health app that comes on most smartphones, the ever-increasing health-conscious population downloads a variety of health and fitness apps to keep them on track with their health goals. A great option for your digital marketing plan is to create an app or tool to reach this specific group of users. Whether it's a dieting app or an at-home workout app, your digital marketing efforts should expand to this form of digital media for better reachability.
With all the opportunities and benefits that digital marketing can add to healthcare marketing plans, there is no reason healthcare brands shouldn't consider incorporating a digital strategy to their marketing plan. Does the digital world seem overwhelming and you're not sure where to start building your digital marketing strategy? Consider hiring a digital marketing agency to help you.