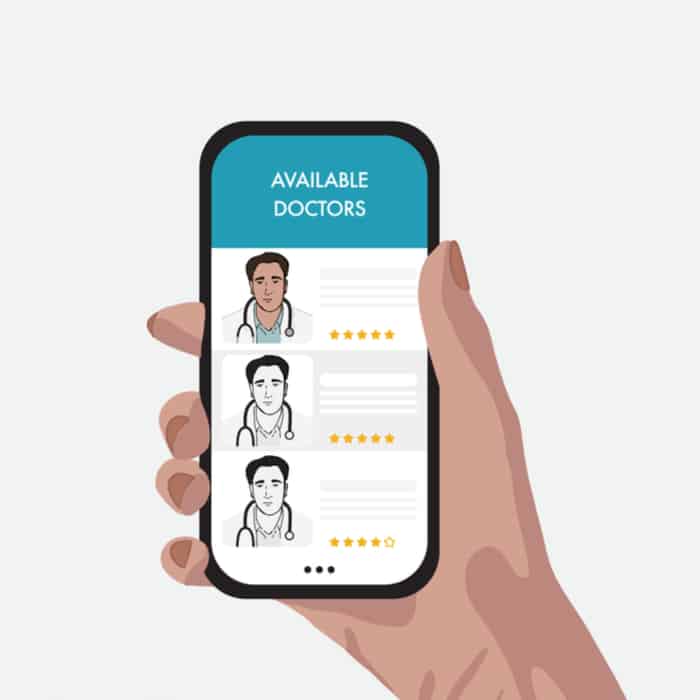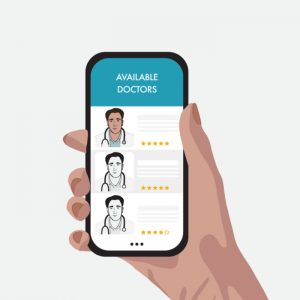 Digital Marketing Statistics on the Rise in Healthcare Marketing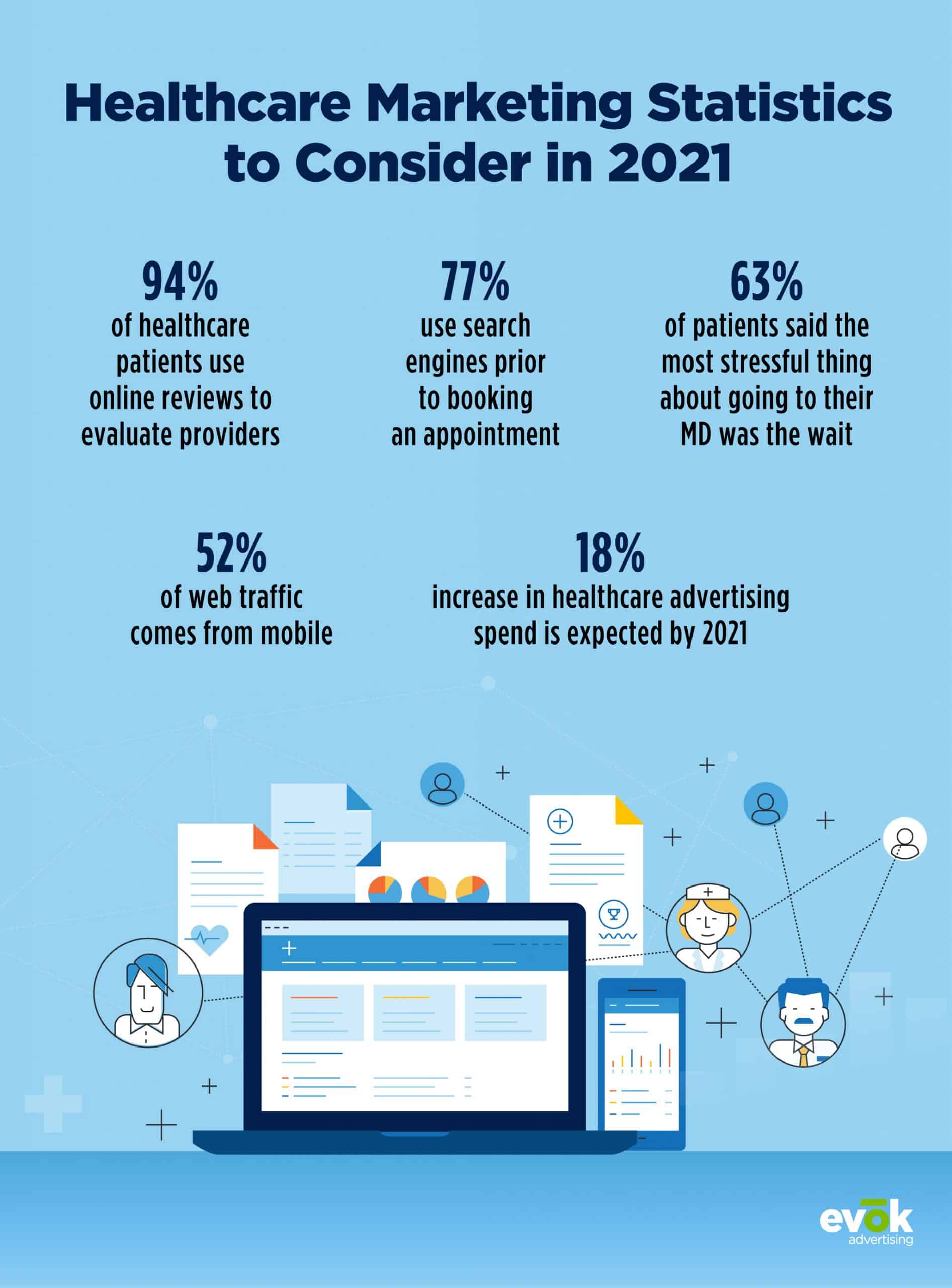 The healthcare space has experienced some of the most challenging times during our lifetime within the past year. With such high demands for doctor visits, COVID-19 testing, and accessible healthcare information, the industry had to make quick changes to adapt to these new norms. Patients are looking to digital tools for the fastest means of communication with their healthcare provider, whether they're searching for the nearest provider, booking an appointment, or virtually visiting a doctor. Here are some digital marketing statistics in healthcare that will continue to rise as we head into 2021.
Appointment Booking & Search Engines
The success of your healthcare marketing strategy depends heavily on your SEO standing. With nearly 80 percent of patients using search engines prior to booking an appointment, healthcare providers are realizing how fundamental a strong search ranking and a user-friendly website is to earn and retain patients.
It's no secret that the patient journey starts at search engines, but understanding why to utilize search engine marketing (SEM) is different than understanding how to do it. Many healthcare institutions face challenges with SEM, whether it's getting ads banned or failing to retarget potential patients. So, it's suggested that healthcare marketers learn about SEM challenges and consider these five tips to better reach patients through search.
But beyond this, you must consider your local reach if you want to fall under the radar of your audience. Local SEO, otherwise considered as the modern-day Yellow Pages, is a tool that helps potential patients in your area find and book an appointment with a trusting doctor or physician–in this case, hopefully, your facility. This takes a strong local business listing, refined keywords, compelling content, and more. Fortunately, local SEO is cost-efficient, effective, and widely used.
Mobile Traffic is Dominating the Web Now
As we settle into 2021, mobile use among patients is expected to skyrocket. With smartphones used to look up health-related information, find a nearby physician, access patient portals, or even virtually visit a doctor through telehealth, this element of your marketing strategy can be a make or break for patients.
Consider this: A prospective patient does a quick search for a nearby physician and comes across your website. With one foot in the door, the next few moments of the patient experience can determine whether they book an appointment or increase your bounce rate. However, their first impression is discouraging, requiring a lot of pinching and zooming just to read about your facility and services. With that said, it's reasonable why 94 percent of users will mistrust a poorly designed website or even reject it entirely.
This means that your healthcare website should be armed with the tools to make the patient journey seamless on mobile from start to finish, including simple navigation menus and easy-to-read content. That's why a responsive web design can greatly improve the user experience, allowing your web pages to adjust according to the size of the device being used. Plus, Google rewards responsible designs by ranking them higher than those that are strictly desktop driven.
Online Reviews are your First Impression for Majority of Patients
Online reviews have proven to be a timeless tool for patients looking to find a trusted provider. They offer a transparent view of healthcare institutions, whether good or bad and give insights that one might find helpful during their patient journey process. With that said, it's no surprise that 84% of consumers trust reviews as much as personal recommendations.
So, why should healthcare marketers look into maintaining a positive image on online review platforms? Well to start, patients feel more comfortable writing a review online versus expressing their opinions in person. It allows them to be vulnerable and share insights that otherwise would've been hindered by lack of comfortability. This works as a strong advantage for healthcare providers, giving them the information they need to find what works and what needs improvement in their business operations, messaging, and marketing strategy.
Digging deeper, your team needs to keep online reviews a top priority in the upcoming year. Patients are going to write reviews about your healthcare institution, whether you're looking at them or not. One bad review can turn into two, three, and so on. Reputation management control can be integrated into your marketing strategy in order to minimize the impacts of bad reviews and instead, shine a light on the good ones. A timely response to negative reviews shows your patients you hear them, and you're there to make their experience better. A little effort goes a long way and can improve the overall image of your brand reputation.
Healthcare Advertising Spend is Expected to Increase in 2021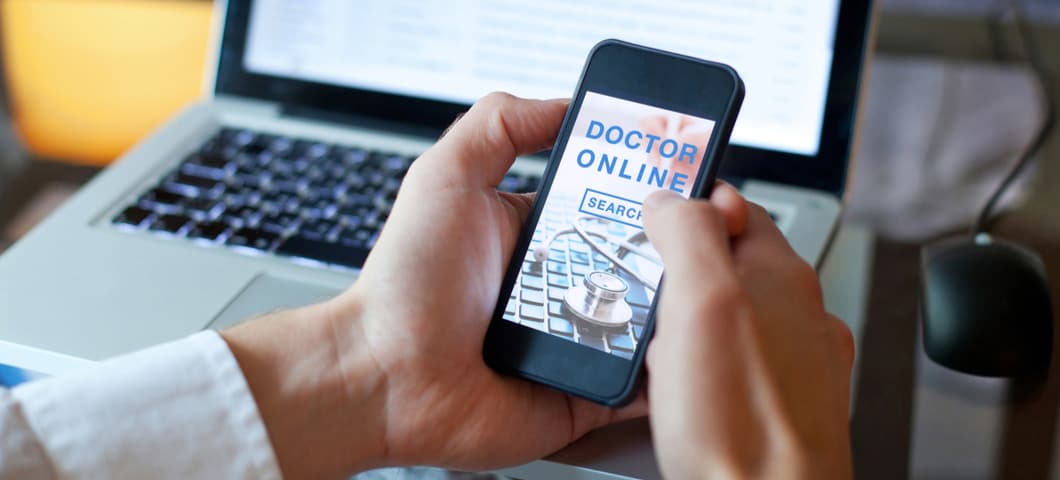 If you turn on the television and flip to any standard channel, you're likely to see a pharmaceutical commercial during the break. Television advertising for healthcare has been around for years now but it's expected to make a big shift toward the "cord-cutting" platforms, like Netflix and Hulu. What was once popular amongst younger generations like Millennials and Gen Z has now become a standard service in the majority of US households.
Healthcare marketers are taking note of these digital trends and how to stay relevant to their audiences. This rapid shift toward streaming services is expected to increase healthcare advertising spend by at least 18% in 2021. In fact, it's likely that the resulting shift in channel spend towards Connected TV media will replace the $3.8 billion spent annually on traditional TV by healthcare marketers.
As we transition into the new year, we're also transitioning into a year of change and adaptation in the healthcare marketing space. The industry is quickly shifting, and the statistics are proving it. Whether your digital marketing strategy is up to speed or still playing catch up, consider these healthcare statistics when looking ahead for the new year and what's to come.
Contact us now for more insights on driving appointment requests, marketing for patient retention, and what's trending in healthcare marketing.