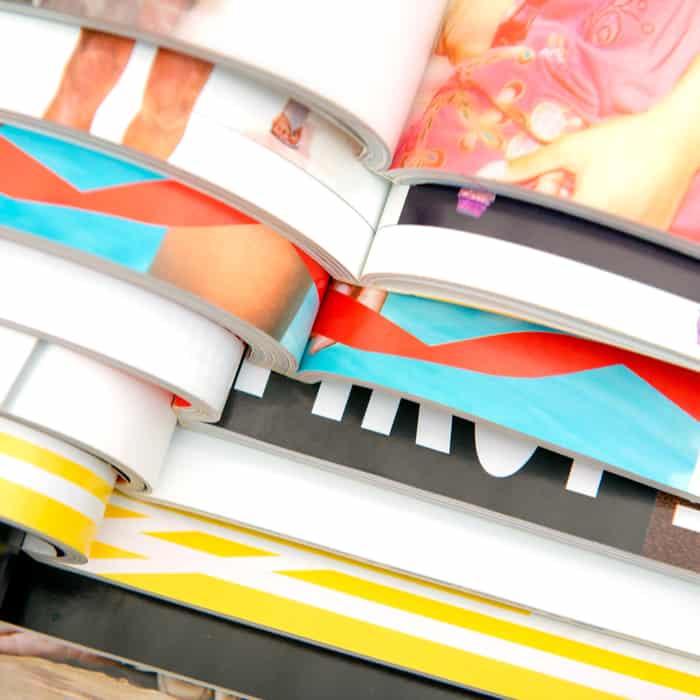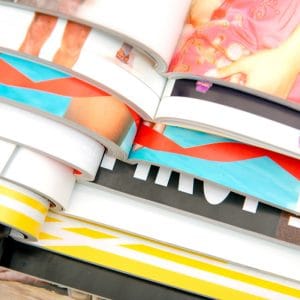 Digital vs. Print Catalogs: Which Wins the Battle for CPG Business
Should CPG Brands Invest in Digital or Print Catalogs?
Print and digital have long been considered enemies, vying for the top spot in marketing strategies across industries. One of the most heated debates centers on product catalogs. Once an undisputed domain for print, digital catalogs have claimed their share of the market. Still, the debate goes on without a clear winner.
This begs the question—is it even possible to crown a winning strategy? With experience across both digital and print, our team explored the advantages of digital catalogs and why print still has a place in an increasingly online world to help choose the right medium for your product catalogs.
Digital Catalog Strengths
Up-to-Date Content
Modern consumers want the latest, greatest products—new always wins. An online catalog allows for real-time updates, including product releases, price drops, announcements or other edits as needed. The brand-to-consumer connection is immediate, one of the most effective ways to remain competitive in today's fast-moving market.
Once a print catalog has been produced and mailed, the window for updates closes until the next run date. For brands constantly releasing new items, a print catalog may be outdated before it reaches its destination. There is also little room for error in print. A spelling error or misprint may require a reprint and double your final cost or reach your customers' mailboxes before the mistake is caught.
Accessible Anywhere
More than half of all internet traffic comes from a mobile device. Knowing one in five people shop online through a mobile device on a monthly basis, the implications for CPG brands is clear—digital channels have transformed the shopping experience.
A digital catalog is accessible anywhere, anytime through your website or in an email sent to your database. Customers, or potential customers, can browse your offerings wherever they are and, ultimately, make a purchase on any device.
While print catalogs can drive readers to your website to purchase an item, remember the old adage—out of sight, out of mind. Most consumers won't carry your catalog with them for light reading for their commute. Once that catalog is left behind at home, you need to make shopping your brand accessible wherever your customers are headed.
Accurate Analytics
Digital catalogs allow for easy tracking and, in many cases, automated reporting. Online platforms make determining your conversion rate, as well as measuring impressions, engagement and which products received highest demand, a simple process.
As we mentioned, online publishing also allows for real-time changes. If a particular strategy or product is outperforming others ten-to-one, you can make the necessary adjustments to maximize profits.
Although sales from print catalogs can also be tracked, there may be more room for error. If a person who received a catalog visits your website and makes a purchase, that sale may not be directly attributed to the print piece.
Advantages of Print Catalogs
Cut Through the Digital Clutter
Ten years ago, print catalog numbers reached record highs. A shift towards digital promotions spurred a drop in print pieces, but an oversaturated digital landscape has created an opening for print to regain its footing.
Consumers are inundated with an overwhelming number of online communications on a daily, if not hourly, basis. Your online catalog may be buried in your customers' social media feeds or inboxes in a matter of seconds. Interacting with a physical object instead of pixels on a screen is a prized opportunity and one that marketers can take advantage of.
The tangibility of print materials is another area where digital can't compete. Consumers do not curl up with their tablet and a hot cup of coffee for some digital window shopping. Turning the pages on a beautifully designed, heavy-weight catalog allows consumers to escape to a meticulously staged fantasy world. Purchasing the items in the catalog is an opportunity to recreate that world in their own lives.
Branding Powerhouse
Printed catalogs have evolved past product grids and order forms to become fully branded lookbooks. From IKEA's minimalistic interiors to Free People's foray into nature, products are featured in unique environments creating pieces that transcend marketing to become examples of refined editorial content.
A print catalog has the ability to encapsulate your brand with multi-sensory marketing. Whether it's silk paper featuring elegant home furnishings or a glossy, magazine-style finish accentuating apparel, unique paper finishes on printed catalogs offer tactile feedback for shoppers. The sight of professional photography, the familiar sound of pages turning, the feel of something substantial in your hands and even the smell of ink and paper bond to create an immersive shopping experience.
"With print catalogs, you engage consumers on a tactile level—you add touch and feel," shares Chris LeBlanc, evok's VP, executive creative director. "It is much easier to click out of an online catalog, so print offers the power of higher engagement."
Proven Sales Drivers
When it comes to connecting marketing content with the intent to purchase, print outperforms digital every time (and the data proves it). Print advertising causes a greater emotional response than its online counterparts, and it tends to stick in consumers' brains longer.
Given that consumers switch between devices up to 21 times per hour, it's no surprise the average person's attention span is now only eight seconds. The fact that we are biologically programmed to better remember printed information makes mail catalogs a powerful marketing tool in an increasingly digital world.
In 2016, 30% of people said they had recently shopped online after receiving a print catalog. The same year, the Postal Regulatory Commission reported overall response to catalogs shot up by 23%. A truly multi-channel marketing tool, print catalogs prompt online, mobile and in-store sales, maximizing purchase opportunities.
And the Winner Is…
As with most other aspects of marketing, the best strategy is the one that's unique to your brand. When it comes to the battle for catalog glory, there is no clear winner between print and digital—at least not one that universally applies to every brand in every scenario.
For most CPG brands, both print and digital catalogs present opportunities to reach customers and drive sales. These two strategies do not have to be mutually exclusive—you can have both an online and physical presence in your customers' lives. A digital catalog may supplement your printed efforts and vice versa.
"The goal is to blend the online and offline experience," Chris confirms. "The end game is to take away as many barriers as possible from the customer's experience to convert them to a sale."
Looking to the future, Chris shares, "The future of catalog driven purchase will be on platforms like Instagram—these will be games changers in the industry."