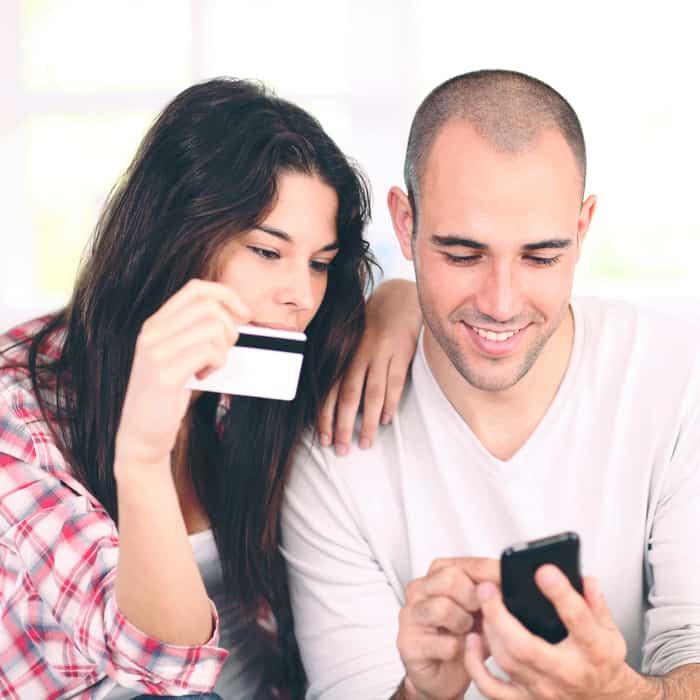 Boost Your Ecommerce Sales with Shoppable Instagram Posts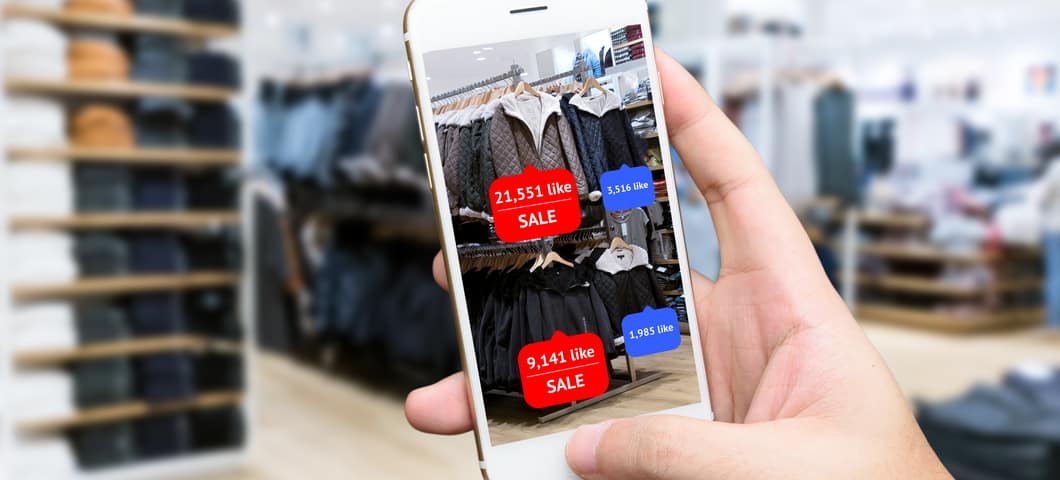 As a business owner in today's fast-paced world, it can be easy to feel like you're constantly chasing sales. With more and more consumers turning to the internet for their shopping needs, selling products online is a necessity if you want to keep up with or beat out the competition. But just placing your business on the web isn't enough—to increase sales online, you'll need to be strategic.
One method that has found success with consumer packaged goods brands is shoppable Instagram posts—posts that allow users to tap on the picture and find links to the products or services featured in the photo without ever having to leave the app. This can also be done on Instagram stories, letting users "swipe up" on their screen to automatically direct them to your website. The process is simple yet incredibly effective, as it takes the work of looking for specific items off the consumers' shoulders.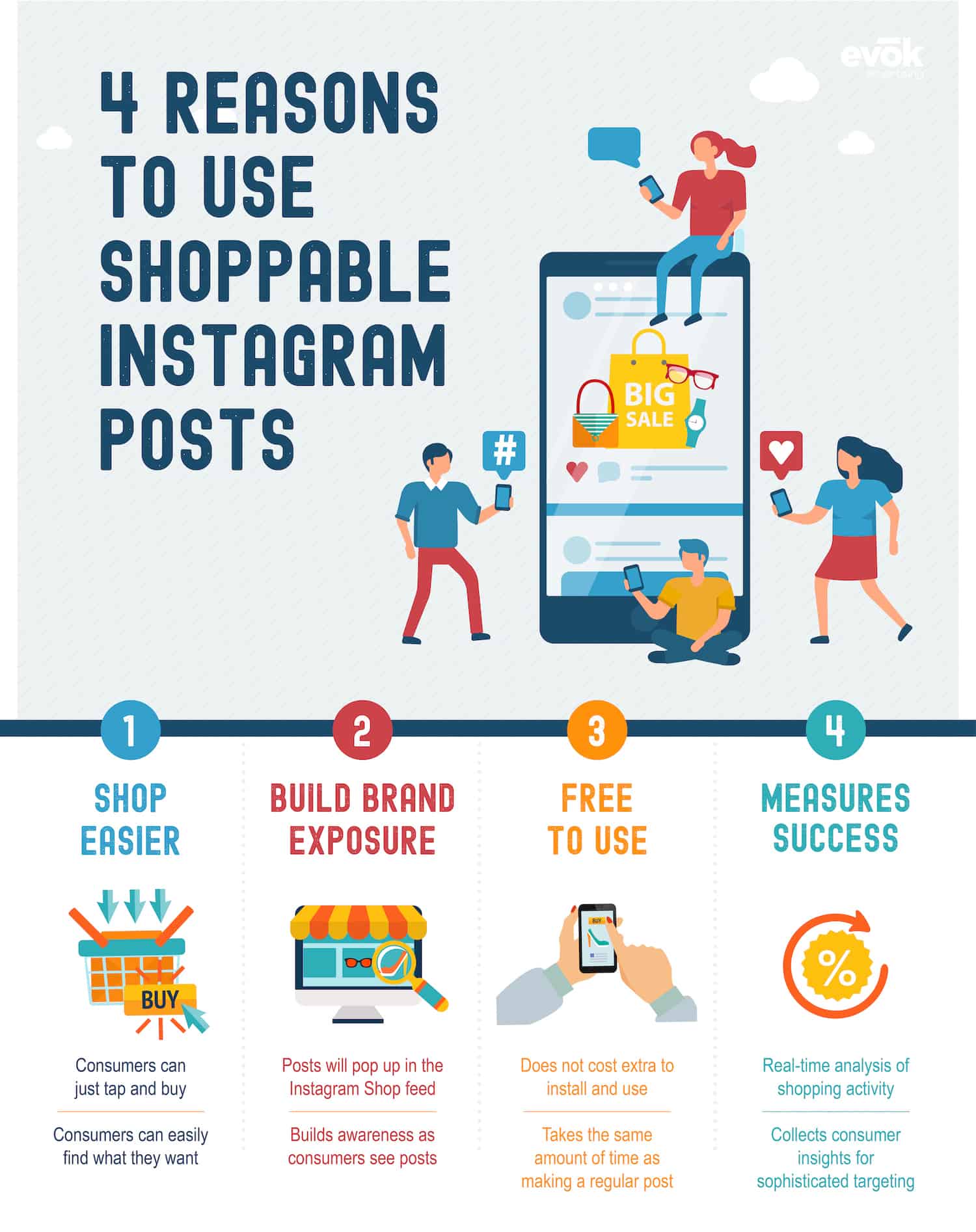 Why Use Shoppable Instagram Posts? 
While it's important to provide a variety of ways for consumers to find your website, online shoppers are becoming savvy in how they make purchases. In a world where convenience is everything, shoppers have discovered that simply being able to tap on the picture of the product they want and buy it right there is simpler than having to log on to the business's website and search for the product themselves. This eliminates the extra step between browsing and buying and makes it easier for CPG brands to connect with their consumers.
In addition to the tap and buy feature, Instagram also created the Shop Feed feature. Here, users can scroll through related products and services that they have bought or interacted with on the app, tailored to their interests. This is a great way for consumers to discover new CPG brands, and in turn, gives businesses the opportunity to reach out to potential customers. This can also be done without ever having to leave the app, making it more convenient for the consumer and increases their chance of shopping and engaging with CPG brands.
How Much Does It Cost to Run Shoppable Instagram Posts?
Other than the 10 minutes it takes to set up your account, creating shoppable Instagram posts is absolutely free. As an update to the new version of Instagram, the shoppable Instagram feature does not cost anything to set up or use. This is what makes it a crucial tool for CPG brands—it reaches your target audience without adding extra expenses.
Branding While Shopping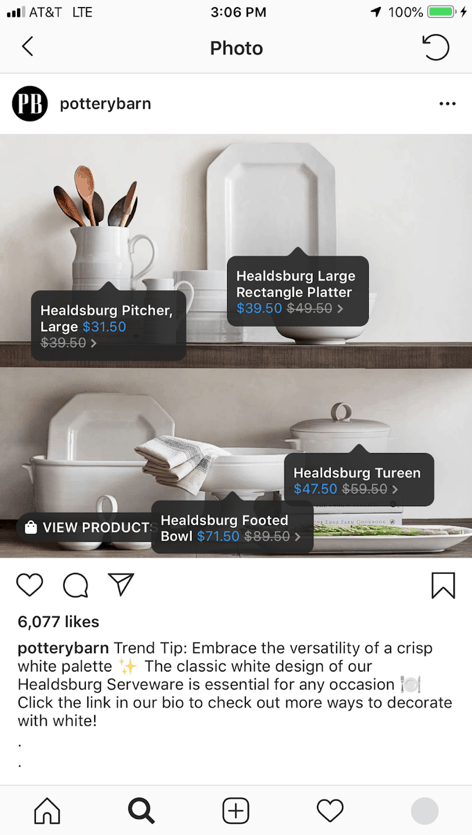 Many CPG brands, no matter their size, have already taken advantage of Instagram's shoppable posts feature, and seen results. Brands such as Pottery Barn and Kate Spade have implemented the update since its introduction.
While each of these CPG brands are different from each other in style, tone and products, both know how powerful the feature is by letting followers see which items are for sale, how they're being used and how much they cost. Then the user simply just needs to tap on the black box with the product's info to purchase the good right then and there.
Other CPG brands, such as the online clothing and apparel store Out of Print, use shoppable Instagram posts to grow awareness and increase ecommerce sales by displaying their products and making it easy for consumers to shop.
Shoppable Instagram posts not only work to increase ecommerce sales, they are highly efficient at conveying your image, your language and your personality. This feature gives CPG brands a chance to showcase their goods and services through their eyes, and inspire consumers to buy into their brand as a whole.
How to Get Started with Shoppable Instagram Posts 
Once you connect your catalog to your Instagram account, you can start tagging your products directly on your photos for your consumers to tap and shop on. Just as tagging friends in a post, you can add tags for your products the same way. When creating the post, tap on the "Tag Products" option and simply add the products from your catalog directly onto your photo. Once finished, tap "Done" and publish your post.
Measuring Success with Instagram Shopping 
When it comes to ecommerce sales, knowing where you stand is key to continued growth. You need to know what worked, what didn't, and how your products are selling. Instagram's shopping features allow brands to do just that.
Shoppable Instagram posts allow you to see how many views and purchases have been made on your posts. By monitoring how many consumers are actively shopping on your posts, you can determine which products are the most popular, which day and time consumers are shopping the most and figure out what the next step is for your strategy.
It's That Easy
As any CPG marketer will tell you, the ultimate goal is to reach the most customers in the most efficient, cost-effective way possible. With shoppable Instagram posts, you can bring your CPG brand to the masses and connect with your customers in a more personal way. Combining this new feature with the ability to shop through Instagram stories has now given your consumers a seamless and stress-free way to find exactly the product they want and buy it, all in the same tap.