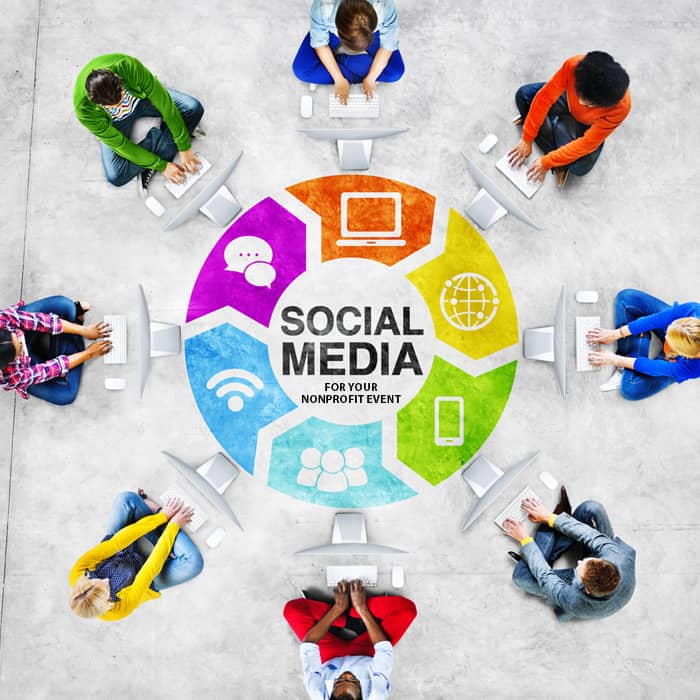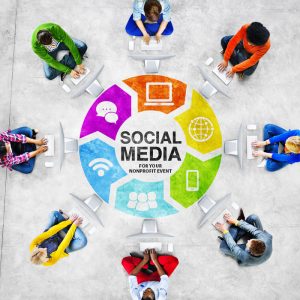 The Role of Social Media in Promoting Your Next Fundraising Event
Drive Fundraiser Awareness, Attendance and Donations
Social media has fully transcended from a mere home for digital interactions to a results-driving business tool. It's time for your nonprofit to get in on the action.
If you're planning your organization's next fundraiser, here's how to tailor your social media strategy to drive attendance and donations at your upcoming event.
Starting from Scratch on Social?
While brands have been leveraging the power of social media for years, there are still some organizations who have yet to make a play. If your nonprofit hasn't carved out your social media presence yet, these are three tips for getting started:
1. Keep your profile name clear, on brand and consistent across platforms. You want it to be as simple as possible for a person searching for your nonprofit on social media to find you, so keep your profile names easily recognizable. If your organization's name has already been taken, consider adding your city, country or another easy to remember differentiator instead of numbers or symbols.
2. Get everyone in your organization involved. With engagement-focused algorithms, simply having a social presence is no longer enough to keep your organization visible. You'll need to build a highly engaged social following, and while that doesn't happen overnight, encouraging members of your organization to follow and share your posts may give you a head start. From volunteers to board members, these people are already your brand's advocates and will likely be eager to share your message with their family and friends.
3. Use multiple platforms but only the ones appropriate for you. Your nonprofit doesn't need to have a presence on every single social channel in existence—not only is that unmanageable, it's ineffective. Instead, choose two to three platforms to promote your organization and upcoming events depending on who your audience is and where they spend their time online. If you're not sure where to start, Facebook, Twitter and LinkedIn are three key players worth checking out.
Whether your social presence is second to none or you're just getting the hang of hashtags, these three steps can help you promote your fundraiser for a bigger turnout and bigger donations.
Create a Facebook Events Page for Your Fundraiser
Your fundraiser's Facebook Events page acts as an open invitation to every member of your community. It's a hub to lead people back to when posting about your upcoming event on social media, offering key details about your fundraiser and an option for potential guests to RSVP right then and there.
When creating your event's page, be sure to include every piece of relevant information your guests might need—registration links, dress code, schedule of events, etc. As your event draws closer, share updates and sneak peeks right on your event page to keep your audience engaged and looking forward to your fundraiser.
Use a Unique Hashtag on All Event-Related Posts
Hashtags allow social media users to quickly sort through millions of posts to find the topics they are most interested in. Creating a clear, concise and unique hashtag for your fundraiser allows your followers to track any posts about your event or join the conversation themselves. Plus, once your event has passed, activity on your hashtag can help you measure the success of your social efforts, as well as provide a bank of user-generated content (photos, videos, etc. from your event captured by guests or donors) you can use to keep your social presence going strong.
Create a Social Media Content Strategy
If you have a content calendar for your social media accounts, draft a few posts promoting your event to the mix to spark and keep your followers' interest in your fundraiser. Remember, you'll have a fraction of a second to catch your audience's attention—get creative.
Hosting a silent auction? Share a few of the items up for grabs. Getting your venue ready for the big day? Snap some photos for your feed. These posts should act as a way to get potential guests excited about your fundraiser and encourage them to share your event with their own social circles.
Don't have a social media content strategy? Not sure what that even means? You're not alone, and it's not too late—we can help.