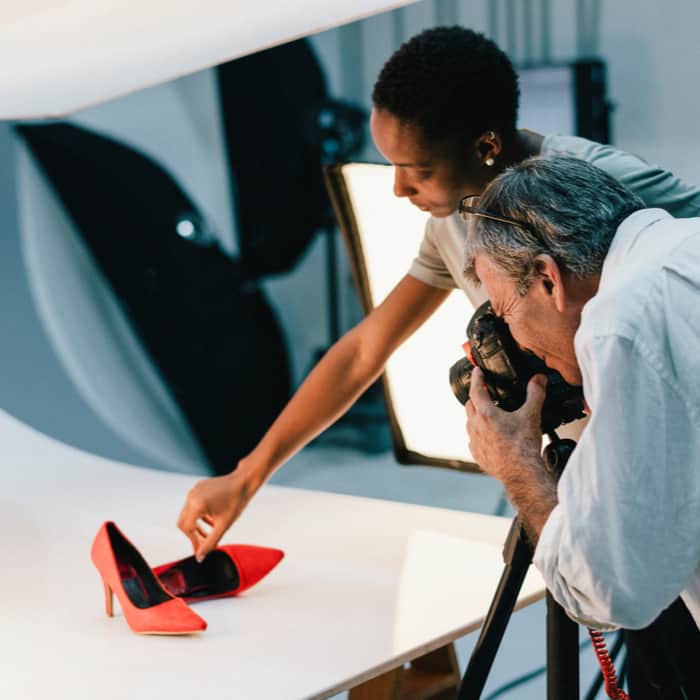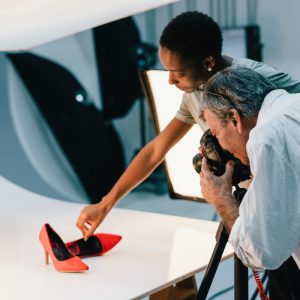 Content Marketing MegaPost: Digital Strategies and Content Ideas for CPG Brands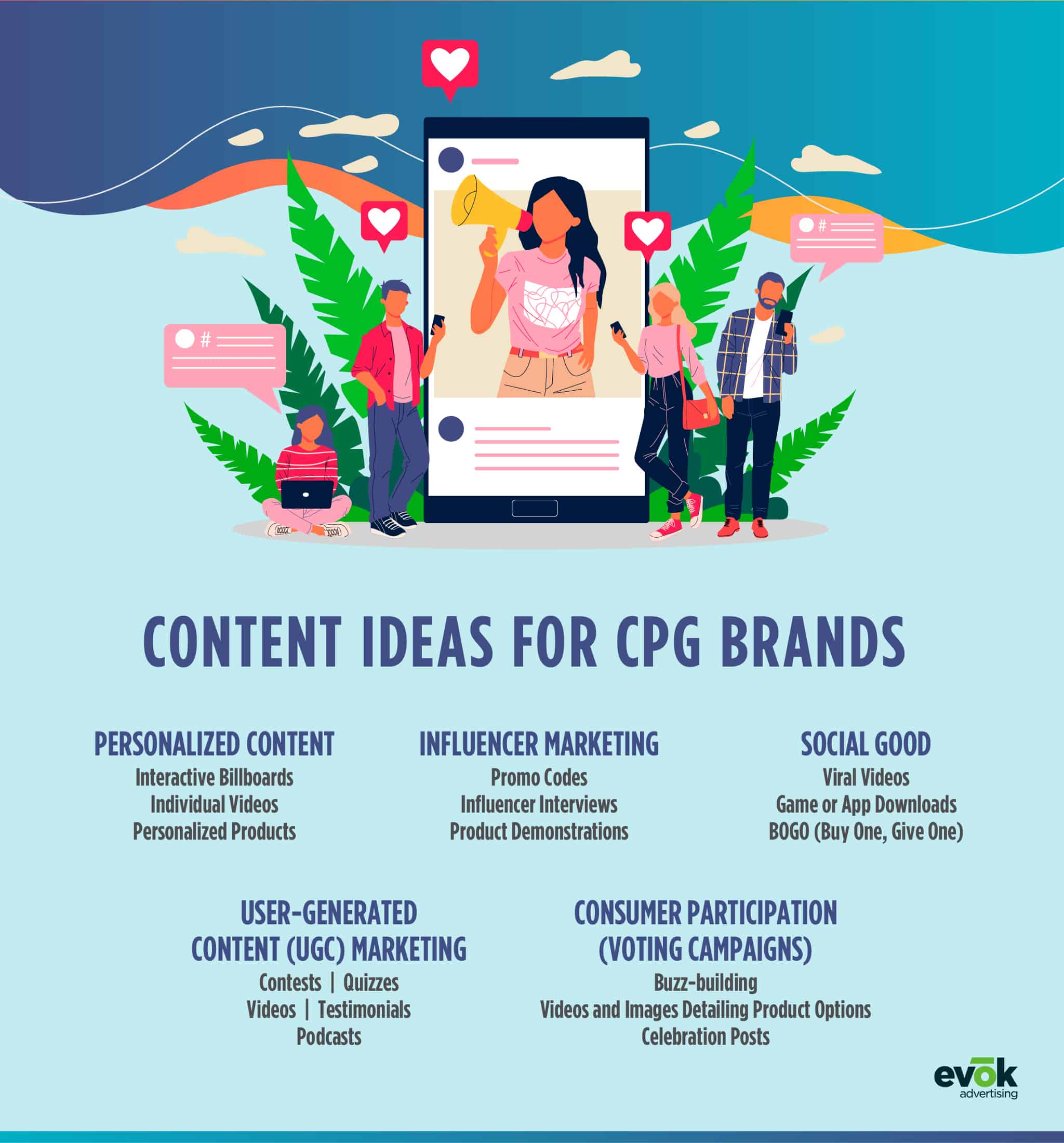 We said it once, and we'll say it again: content is king. Content marketing is a strategic approach focused on creating the right content to the right audience in the right place. It is essential for CPG companies to transform their digital advertisements that are solely focused on their product into content that is entertaining and appealing to their consumers.
Not sure how to up your content marketing strategy? No worries, we've got you covered with top digital strategies and content ideas to get your campaign up and running.
User-Generated Content (UGC) Marketing
The Strategy
User-Generated Content, or UGC for short, has quickly become one of the most powerful forms of marketing, and for good reason: audiences crave authenticity. UCG is any content that has been created and published by an unpaid contributor, usually a fan. Instead of a CPG brand promoting itself, it leverages testimonials and posts that their followers are posting and use it to market their product.
UGC is successful and motivates users to convert. When trying to figure out whether to invest in a product or service, millennials will go to their friends and social networks to see what people think about this particular CPG. In fact, 92% of your customers are more likely to trust recommendations from a stranger over branded content. UGC is a creative way to get your fans to work for you in creating content, and it can help strengthen your digital marketing strategy and increase sales in the long-run.
UGC in Action
The American clothing company, Outdoor Voices, put UGC into action to interact with their fans. Rather than focusing on promoting their products, they asked their fans to capture photos of themselves #DoingThings they love, then reposted them on Outdoor Voices' Instagram page.
This campaign gave Outdoor Voices authentic content to post and encourages their audience to promote the brand on their personal accounts. By reposting their follower's pictures on their Instagram, Outdoor Voices is able to generate more posts and keep the campaign running longer. Who doesn't want their picture reposted on an account with 458K followers?
UGC Content Ideas
The possibilities are endless when it comes to UGC campaigns from polls, contests, and quizzes to videos, testimonials, blog posts, and even podcasts. Consider creating a theme that highlights your CPG products in day-to-day use. Encourage your fans to create a buzz about it on social media. This will generate brand awareness through social networks and allow others in your target audience to visualize themselves using your products.
Influencer Marketing
The Strategy
Influencer marketing involves a brand collaborating with an online influencer to market one of its products or services. Unlike celebrities, influencers can be anyone, because what makes them influential is their large followings on social channels. An influencer can be a respected marketing executive on LinkedIn, a popular travel blogger on Instagram, or a social activist on Twitter. There are influential people in any industry, you just have to find them.
Once you have an influencer who can reach your target market, you can start collaborating with them to create content that will speak to your audience.
Influencer Marketing in Action
In 2017, Naked Juice partnered with blogger and social media influencer Kate La Vie on Instagram. La Vie shared a beautiful post-gym photo that features mango-flavored Naked juice which reached her 200K followers.
The photo hit all the right notes for great content and targeting millennials and moms: subtle product placement, an image that draws attention, and a message promoting a healthy lifestyle.
Influencer Content Ideas
The traditional influencer content is a simple social post. A brand sends the influencer a free sample of their product, along with highlights about the brand and how their product can help the influencer's fans. Then, the influencer creates a sponsored post bragging about your company. But you can get much more creative with influencer marketing.
If you are trying to increase conversions, along with a free sample of your product, let influencers share the love with an exclusive promo code. Want greater traffic on your CPG brand's social media? Interview influencers on your brand account. Do you need consumers to understand how your product works? Have influencers show them how they can use them.
Work with influencers to create quality, out-of-the-box content that engages your target audience.
Social Good
The Strategy
A social good campaign promotes a product or brand by involving a social action, a bigger idea, or simply a reaction to a relevant topic. Social good marketing is a great way to align your brand with a purpose and inspire consumers to share your story. People are more receptive to messaging that tugs their heartstrings upon something they feel passionate about than branded advertisements or product launches.
Social good campaigns have many positive benefits for a CPG brand. It builds trust as consumers have the opportunity to support a cause they believe in. It increases brand exposure through word-of-mouth, especially if the campaign has an emotional element. It enhances positive branding as you put your CPG company's values into action. And it does an excellent job of targeting millennials. A recent study showed that 70% of millennials pay more for a product that makes an impact on issues they care about.
Social Good in Action
In 2016, Pampers, the diaper company, launched its social good campaign #TouchesOfLove. They asked fans to share pictures of their "touches of love" moments to raise awareness for prematurity and to celebrate the love all babies deserve. For every post with the hashtag, Pampers pledged to make a $1 donation to the March of Dimes. In total, the Touches of Love campaigned generated $105,000.
This campaign paired UGC with a chance for followers to do social good, two things shown to foster brand interaction, and build brand loyalty.
Social Good Content Ideas
In order to create quality content in social good marketing, your CPG company must first find a cause that resonates with your audience. Once you have an agenda, you can get creative on how you want to spread the social good and get your consumers involved. Create a game that sheds light on your cause and donate $1 for every download. Start a BOGO (Buy One, Give One) campaign where for every product purchased, your brand will donate a product to someone in need. Couple your social good campaign with a video marketing strategy and make video content go viral. For every view, donate money towards your cause.
Personalized Content
The Strategy
Personalized marketing takes advantage of data analysis and digital technology to deliver individualized messages and products to current or prospective customers. By taking the time to personalize branded content, this signals to customers that you value them. Too many businesses in the CPG industry visualize consumers as dollar signs instead of treating them as unique individuals. Personalized content marketing gives your brand the opportunity to stand out amongst your competitors by reaching your customers on an individual level.
Personalized Content in Action
Coca-Cola's 'Share a Coke' campaign first launched in Australia in 2011, and since then the campaign has made its way around the globe. The purpose of the campaign was to create a more personal relationship with consumers and inspire shared moments of happiness. The campaign was so successful that Coca-Cola has reinvented its personalized content to stay fresh and relevant.
In Israel, the country's largest billboards were turned into interactive signs which greeted its citizens by name. China printed nicknames on Coca-Cola bottles instead of first names, providing a more personal alternative. In 2016, the United States introduced the 'Share a Coke and a Song' campaign with popular lyrics printed on Coke bottles.
Regardless of what the content looks like, personalization encourages customers to snap a picture and "share a coke" on their social media utilizing the hashtag #ShareACoke. Each image becomes a piece of UGC that supports the emotional relationship the consumer has with the brand.
Personalized Content Ideas
Creating personalized content campaigns takes a little bit of thinking. Whether you poke fun at consumers on billboards, send individual greetings to past customers, or hint the perfect holiday gift for a friend, with a bit of creativity you can make your customers feel like the only person in the room.
Consumer Participation (Voting Campaigns)
The Strategy
In order to generate greater engagement and interaction on social networks, many CPG brands have encouraged consumers to participate in the development of new products. Many do this through voting or polling campaigns. Polling your audience is a powerful way to create an emotional connection with your brand. To be successful, however, you need to not only ask for feedback but actually act on it.
Consumer Participation in Action
Lay's Potato Chips have gotten into a fun habit of asking their customers and fans to vote on which new potato chip flavors will go into long-term production in their 'Do Us a Flavor' campaign. This process allows them to create buzz, excitement, and plenty of content marketing opportunities.
Lay's created a Facebook page that offered participants the ability to easily submit proposals for new potato chip flavors. Once submitted, users received a generated image of a Lay's bag customized to reflect their submitted flavor. Participants could then share their Lay's image on their social media platforms.
Consumer Participation Content Ideas
Voting campaigns can produce many content marketing opportunities, like:
Announcing and buzz-building content pieces of each vote;
Progressive content pieces that keep your audience up-to-date with the polling process;
Videos and images that detail each voting option;
Celebration post introducing the winner of the vote.
In this digital age, content marketing is paramount to creating long-lasting connections between consumers and CPG brands. Step out of your comfort zone and dive into new digital concepts that make your content come alive and attract past and potential customers. Think about the content you are currently producing and see how you can take it to the next level. Need some help? Having a team of social strategists on your side can help.