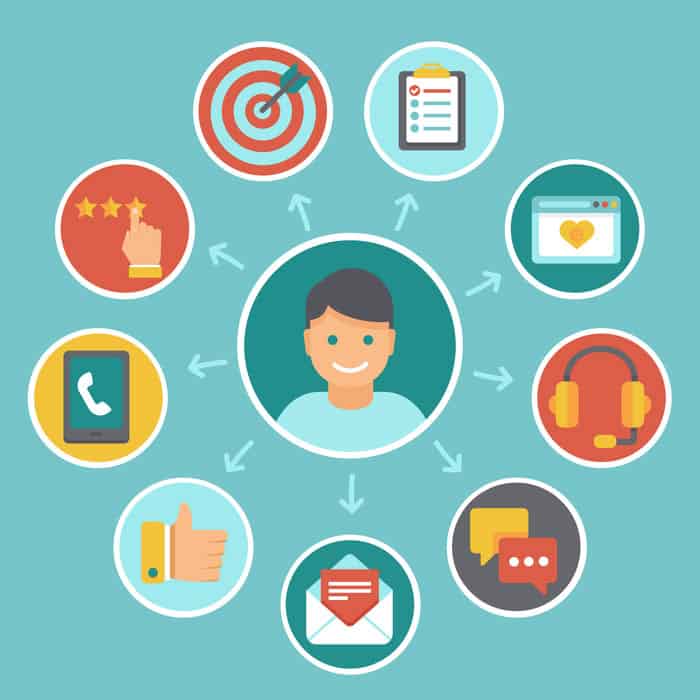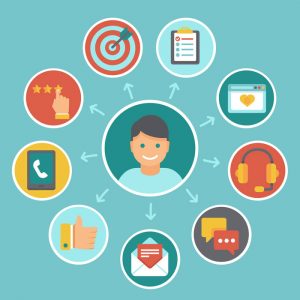 CPG Marketing for Brand Loyalty: Utilizing a CRM for Consumer Retention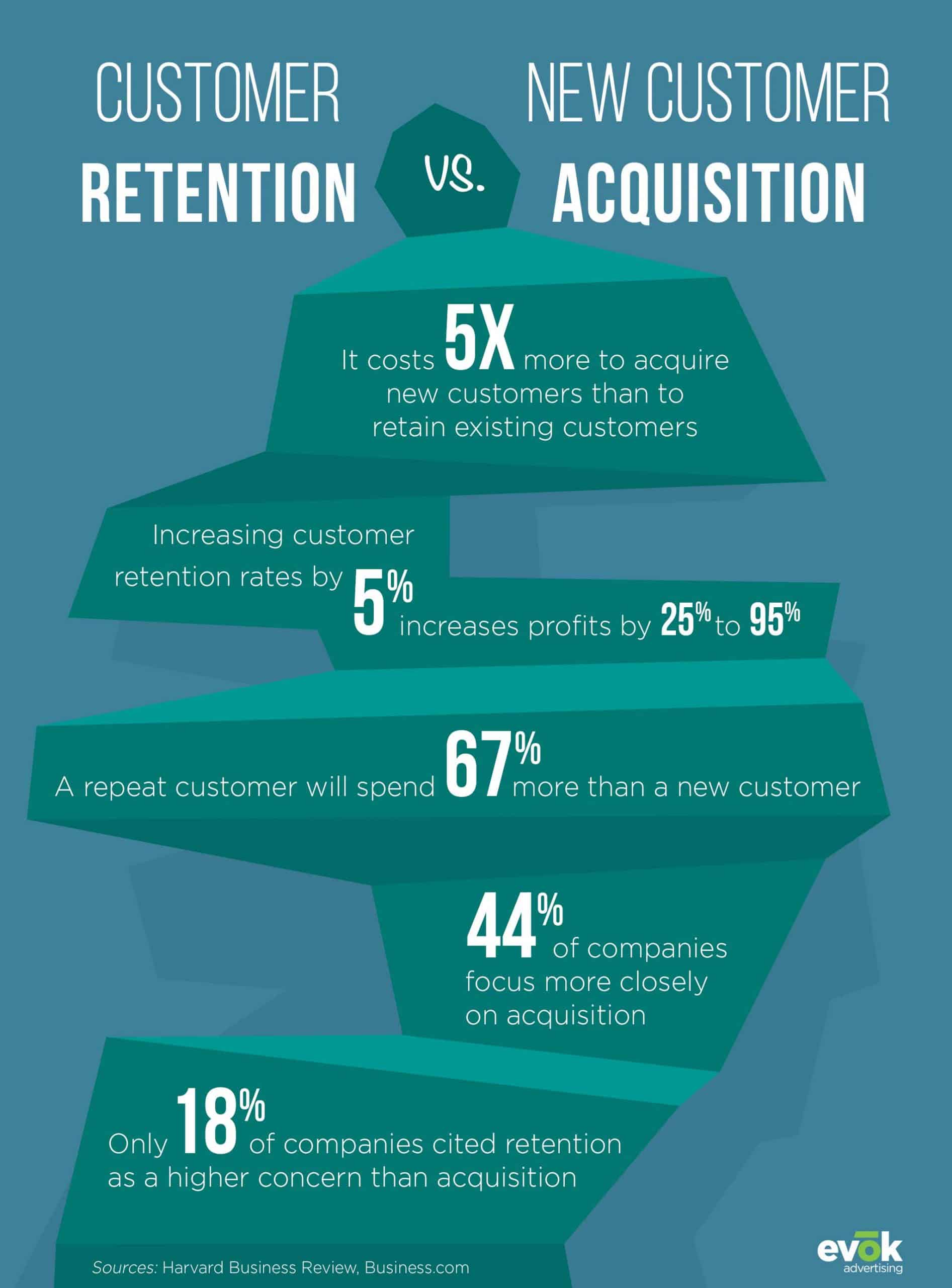 Did you know that it costs 5x more to acquire new customers than to retain existing customers and that increasing customer retention rates by 5% increases profits by 25% to 95%?
The challenge with most CPG marketing plans is that many businesses are so focused on new customer acquisition, that they don't put forth the same effort with customer retention. Rather than only curating content that attracts potential customers, we suggest breaking up your strategy to nurture lasting relationships with previous customers, impact brand loyalty and advocacy, and increase the lifetime value (LTV) of a customer. Not sure how to incorporate customer relationship management (CRM) into your marketing plan? No worries, we have you covered.
What is Customer Retention, and What Does a CRM Have to do with It?
Customer retention means maintaining current customers that are engaged and loyal to your brand. Customer Relationship Management technology seeks to increase brand loyalty and reduce the number of customers falling out of the metaphorical funnel through the use of contact databases. CRMs allow businesses to track and interact with customers to keep engagement alive and collect data to better understand and serve those customers.
How to Incorporate a CRM to Better Your Brand Loyalty (with CPG examples)
In some cases, once a customer is truly loyal to a brand, the bond is virtually unbreakable. However, suppose a brand stops providing value, neglects the needs of their customers, or even falls behind in emerging CPG trends. In that case, customers may start to explore other product/service providers in the category.
Techniques to foster customer retention can include creating a loyalty or VIP program, personalizing the customer experience, re-engaging at-risk customers, and placing a high value on customer service. Throughout the years, CPG brands have innovated their business and marketing strategies to generate stronger brand loyalty. Here are a few CRM techniques you can apply to your marketing plan and some examples of how CPG companies have successfully increased customer retention.
Engage with Customers
Engaging with customers is the best way to show consumers that you are interested in addressing their individual needs. This may include ensuring your team replies to customer reviews (both positive and negative) and interacts with comments on your posts. To leverage your CRM, engagement may also look like a birthday email containing a special coupon code or personalized product recommendations based on purchase or browsing history.
You also want to make sure that the content you create across everything from social media to blogs and emails is cultivating an environment that encourages engagement. Analyze customer behavior and use it to precisely know what kind of content they are looking to consume.
Find Ways to Delight Your Customers
Delighting your customers is as simple as going just beyond their expectations. Show customers that you were thinking about them through relevant discounts and promotions or even gifts or spontaneous outreach.
While not a CPG brand, Capital One, an American bank holding company, often goes above and beyond for their customers. Some time ago, a customer posted on Reddit that they had spilled orange juice on their keyboard rendering the number 2 key useless. They couldn't copy and paste their password into the box because the bank's security practices prevented it, so they could not access his online account. Soon after, the customer received a brand-new keyboard and a handwritten note from Capital One. The company's action moved the customer enough to post about the experience on various online platforms and vowed to never bank elsewhere.
Not only did Capital One gain a customer's loyalty for life, but through word-of-mouth, they may have won the loyalty of many current and future customers.
Create Loyalty Programs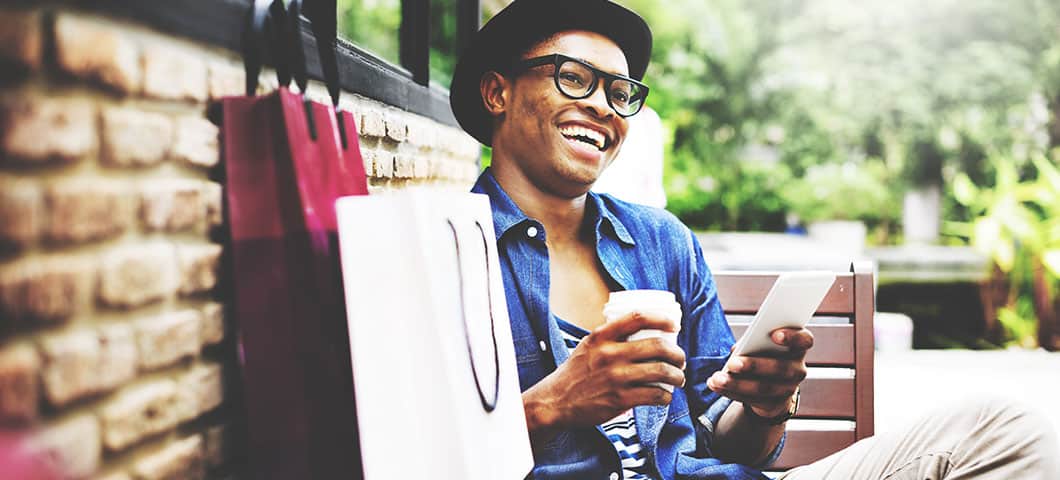 Loyalty programs are a great way to encourage customers to continue purchasing from your brand. However, studies have shown that customers are only active in 7 loyalty programs. They are selective and only commit to engaging with the brands they love the most, so you need to make sure that your loyalty program offers a value that your customers can't refuse.
L'Oreal recently announced the launch of its most extensive loyalty program yet: Worth It Rewards. This program offers unique rewards that matter to members and creatively innovate the structure of a loyalty program while leveraging and strengthening, their CRM. Here are some lessons we can take from Worth It Rewards.
Reach Customers on an Emotional Level
Seventy percent of consumers want to know what the brands they support are doing to address social and environmental issues, and 46 percent pay close attention to a brand's social responsibility efforts when they buy a product. L'Oreal's loyalty program addresses this desire for corporate social responsibility by allowing shoppers to engage with the specific causes they care about. Through the Worth It Rewards program, consumers can donate reward points to the charities of the brand's Women of Worth honorees.
So, make an effort toward social change and find ways to get your customers involved. Whether you donate $1 for every reward point, a customer donates to charity or pledge to plant a tree in the Amazon Rainforest every time a consumer scans their reward card at the store, try to find ways to make an impactful connection with your consumers.
Create Opportunities to Collect Customer Data
A powerful way to create engaging and personal messages for members in a loyalty program is through data. Unfortunately, many retail stores do not provide quality data to CPG brands on their shelves, making it hard to understand customer behavior and trends.
To overcome this hurdle, L'Oreal's program requires customers to upload receipts from retailers to earn points. This gives the brand a more accurate picture of what products customers are buying and from what stores. By collecting and analyzing this data, L'Oreal can gain insights on its customer base and better serve them products and marketing messages that will speak to them.
Find ways to gather data from your customers to update your communication and marketing plans continually. While requiring customers to scan their receipts is one way to acquire data, you can also collect email addresses through newsletters that provide valuable content to your customers or analyze the data collected by your social media platforms. Either way, don't let that data just sit there. Use it to better your customer retention and create strong brand loyalty.
Offer Flexible Rewards
Make sure that your rewards program offers actual value to your members. You can start by asking them what types of rewards they'd like to receive.
L'Oreal's program allows members to redeem points in multiple ways. They offer gift cards, magazine subscriptions, and beauty consultations. Experiences often stick with customers longer than free products, and they make a more significant impact than a free sample of face lotion. This rewards system puts the power in the consumer's hands by giving them control over what they want and providing a more personalized return.
By learning from these top companies' customer relationship management techniques, you can embrace these strategies to create happy, loyal customers. Start thinking about how you can offer a unique and sincere experience while listening to your customer's needs. Brands that learn how to cultivate these lasting relationships enjoy repeat business and have the most loyal customers that no competition can snatch.