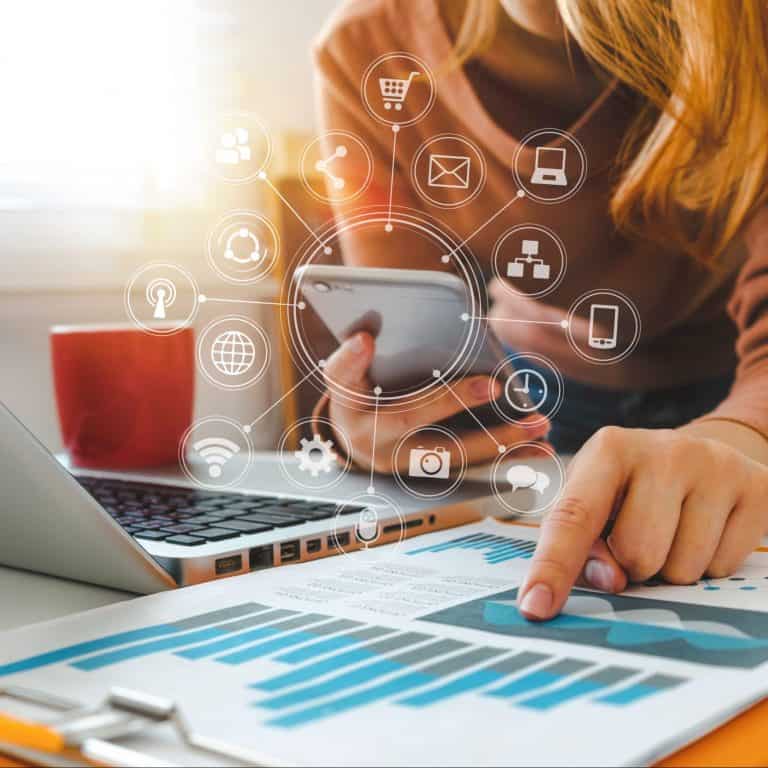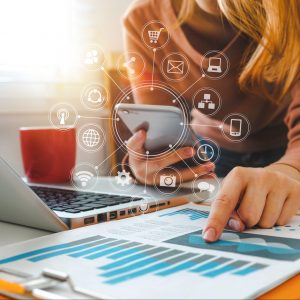 Leveraging Social Media Marketing to Influence Your Credit Union's Conversions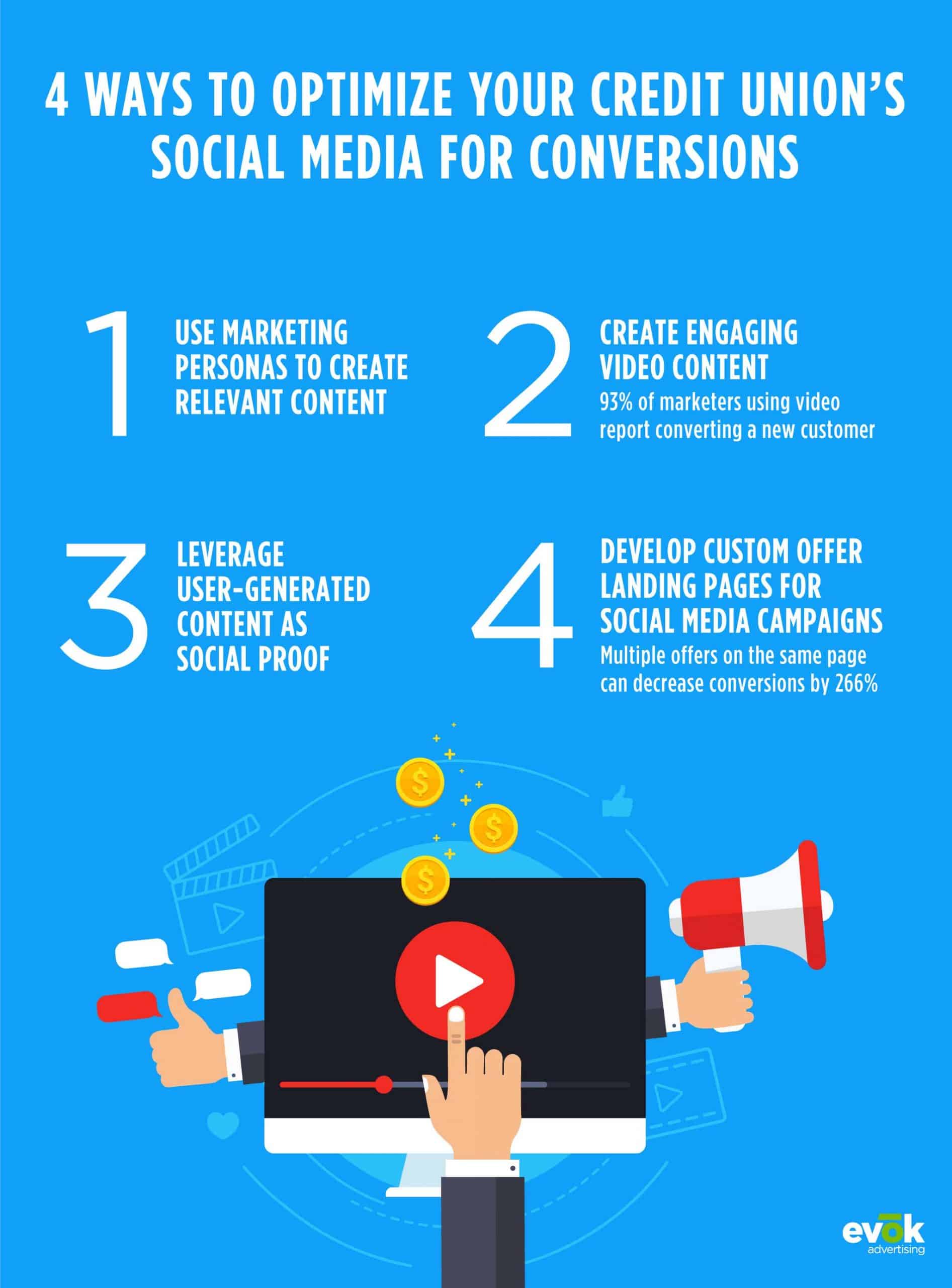 Social media has become an indispensable element in any digital marketing strategy. For credit unions, social media presents a unique opportunity to interact with members beyond branches and mobile banking apps. It allows financial marketers to join members on their turf, taking your relationship beyond account numbers and loan rates and into a more personal realm. However, even not-for-profit credit unions must keep an eye on profits and ensure marketing efforts are converting to yield a return.
Just as social media marketing is an integral part of credit union marketing, so is optimizing your strategy to deliver the best results. Here's your guide to doing just that.
But First: Why Conversions Aren't Everything on Social Media
Driving bottom-line metrics, like new member acquisition or loan applications, is crucial to credit union growth. While social media marketing has the potential to impact these metrics positively, the benefits of its use extend much further.
Likes, engagements, and impressions may not offer a direct link to your credit union's assets, but these "vanity metrics" still hold a rightful place in your marketing strategy and, more importantly, your member/customer journey. Above all, social media is a virtual hub for users to connect, communicate, and share with one another. Brands can be part of that exchange, and you can't put a value on creating a personal relationship between your credit union and your members, both current and potential.
"The value of social media for credit unions is different than that of other financial institutions. As an inherent part of our communities, we can form long relationships with our members. Florida Credit Union has long had a connection with schools. For example, we demonstrate this through social media by congratulating seniors and teachers for jobs well done, offering scholarships to exemplary students, and sponsoring events for teachers and schools."

Rafael Rivera, Marketing Coordinator of Florida Credit Union
4 Ways to Optimize Your Credit Union's Social Media for Conversions
Although conversions are not the end-all determinant of social media marketing's success, there are several ways to optimize your credit union's social content and strategy to meet your bottom-line goals. Here's where you can start.
Post for Your Audience and Your Goals
One of the most critical rules in social media marketing is that quantity does not trump quality. Posting for the sake of putting up a fresh post isn't likely to do your credit union any favors. Publishing content that isn't relevant to your audience effectively ensures you won't see any conversions from that post, and even if you do, they may not be the results you are looking for. This is because social media is highly personal.
Users engage with content that is close to their hearts, values or wallet. Each person's social media feed is specially curated, whether through organic engagement or paid targeting, to include content relevant to them. If your content does not meet that standard, it simply won't convert.
For credit unions, taking the time to craft marketing personas can go a long way in helping you shape and optimize your content. With a defined idea of who your audience is, you can create promotions, produce how-to videos, and share member testimonials that align with that audience's content and product preferences. Therefore, drive the conversions you're aiming for.
Prioritize Video Content
Social media marketing budgets are not unlimited buckets of funds. Credit unions must invest wisely to ensure the content produced will yield a reasonable return. One of the best ways to ensure ROI is through video marketing. In fact, 93% of marketers using video on social media report landing a new customer.
For credit unions, video content on social media may look like quick 1-2-minute explainer videos tackling financial subjects like how to apply for a mortgage or how to build credit. These short, animated videos serve to educate consumers while positioning your institution as a resource and, ultimately, becomes the name these consumers turn to when they are in need of a home loan or credit card.
As a bonus, your institution can pair video content with member success stories to offer potential members a glimpse at what they can expect from your credit union. This brings us to the subject of social proof and user-generated content.
Leverage User-Generated Content as Social Proof
Social proof is part of the consumer decision journey today more than ever. Your potential members are taking the time to conduct extensive research on you and your competitors' products before ever filling out an online contact form or application. Checking out your social media is often part of that process, which means your content must work to convert those curious researchers into credit union members.
Do you feature member testimonials and success stories? Does your Facebook page feature ample reviews from real members? People want to do business with financial institutions that they trust, and ones that their friends and family members have had a good experience with. By leveraging user-generated content in the form of reviews, testimonials, or even mentions on users' Stories or feeds, you accomplish more for your credit union than simply creating a well-rounded digital presence—you help guide potential members' decisions and, in the end, increase conversions.
Use Custom Social Media Landing Pages
Whether you're running a paid social media campaign or promoting a specific product or rate organically, where you're sending users is just as important as the content you're using. If a user sees a sponsored post for a low auto loan rate and clicks on your ad, they shouldn't have to dig through your homepage to find that offer. However, creating a landing page isn't a foolproof way to drive leads and conversions.
Credit unions must consider the action you want potential members to take on your landing page, then optimize your landing page to drive users to that action. If your goal is to increase auto loan applications, your landing page should prioritize offer messaging and why your institution is the right choice.
Calls to action should be clear and to the point, and your lead capture form is best left simple. Consider a two-step form, requesting a single field, like zip code, to begin the application process or get a rate quote. With a low entry barrier, users are more likely to enter their information in the second step.
Although this landing page optimization happens outside of social media platforms, these efforts are designed to increase the effectiveness of your campaigns and drive conversions.
Remember, Conversion Optimization Is an Ongoing Effort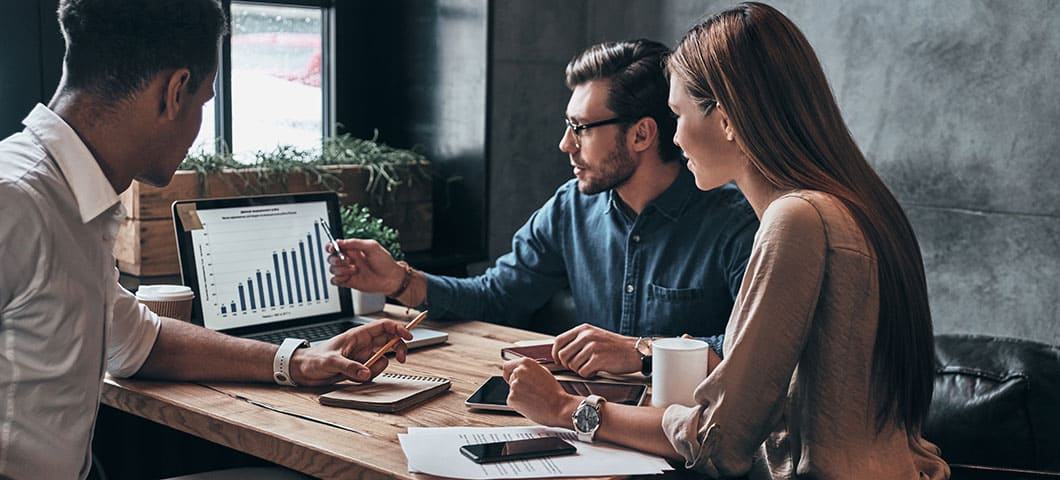 As with most aspects of a digital strategy, social media marketing is not a "set it and forget it" practice. Ensuring your social media is not only performing to engage your audience but also deliver real, bottom-line results is a never-ending yet highly rewarding process.
As you implement optimization tactics, it's important to constantly track, monitor, and analyze your marketing, as well as strategize ways to continue improving. Use your credit union's data to continue to get to know your members on a deeper level and create even more relevant content. Expand your social media presence with YouTube content or a podcast. Focus on conversions, however, don't lose sight of your credit union's true purpose—to deliver value for your members.