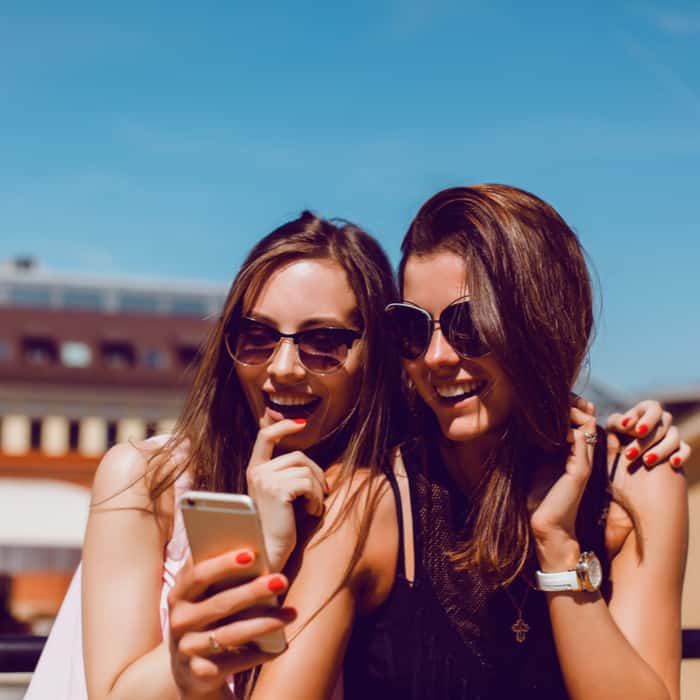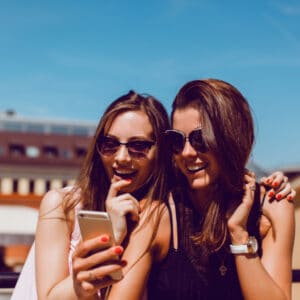 Modernizing Your Destination Marketing with UGC
Gone are the days where travel brands look to professional, DSLR-grade photography for their digital marketing needs. With so many active social media users (3.96 billion to be exact), the demands for stunning travel imagery are being met by your everyday visitors. And we're not just talking social influencers that are getting paid for the content they publish, we're talking people like you and me. 
Authenticity and reliability have taken the forefront for key factors in travelers' purchasing decisions. Travelers are ignoring professional brand content and they're putting their trust in user-generated content, also known as UGC. So, what does that mean for your travel brand? Well for a start, it increases conversion rates, develops brand loyalty, and positions your brand as an honest destination that values its travelers and the content they produce. Keep reading for more reasons why your travel brand should utilize UGC, and how to do it.
Why User-Generated Content?
Expands Your Content Library
While your existing stock and business photography make great go-to's for your website, social posts, ads and blog, it can become repetitive and, oftentimes, monotonous if your current gallery is small or outdated. User-generated content shakes it up with new and lively content, produced straight from your travelers themselves. This can help your travel brand share an entirely new perspective on your destination and even inspire ideas for your marketing strategy from the ads you share to the blog posts you publish.
Engages with Travelers
Sharing on social media has become second nature to travelers during their stay, especially for younger generations with 87% of Millennials using social media for travel inspiration. These digital savvy visitors are snapping share-worthy photos, and posting them equipped with hashtags, location tags and clever captions. Travel marketers can take this as an opportunity to engage with users by requesting permission to share their posts. This not only offers new and timely content for your page, it also makes your travelers feel seen and heard, and opens up the door for dialogue for a strong relationship between brand and traveler. 
Offers Authenticity
A study by Photoslurp found that user-generated content is five times more likely to create a conversion than professional content. This is because UGC breaks down barriers for users and opens the door to trust and transparency in their purchasing decisions. Travelers' intentions aren't to sell the destination to others, rather to share their experience with friends and family. So, cut through the noise of sales-driven ads, and share UGC to reach prospective travelers through authenticity.
Minimizes Budget Costs
Photoshoots can cost between $500 and $10,000, depending on the length of shoot, how many images it includes and what the photoshoot consists of. But whether your visitors realize it or not, they're cutting your marketing budget costs by simply doing what they love.
"We use UGC for some of our DMOs as a cost-effective way to gather really great content for our marketing efforts. Nowadays, iPhone-quality images can be almost professional grade with the right person behind the camera," says Allison Parker, Account Executive, and Travel and Tourism Category Captain.
Instead of the expense of a shoot, destinations can now gather imagery from locals and ambassadors with their permission and get eye-catching, authentic photos. Using these images in unique ways will attract attention from potential visitors, and with their consent, you can repurpose their imagery without the price tag of a photographer.
5 Unique Ways to Integrate UGC in Travel Marketing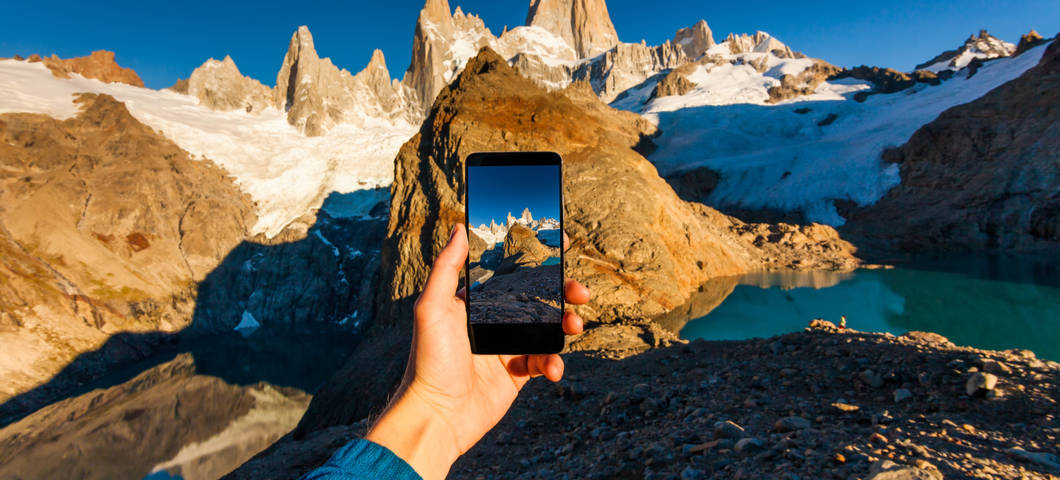 Road Trip Itinerary
While some travelers like to map out their own route for road trips, others want ready-made itineraries to visualize their vacation, with 17% of American travelers wanting a fun itinerary to follow and 15% wanting road trip ideas. Road trip itineraries through user-generated content have become popular among travelers that want to embark on adventures without the worry of planning. Even more, destinations have the opportunity to drive traffic to partners in the area by including them in their guide.  
Website Galleries
The key to engaging users on your travel website is to create a visually forward design. In fact, websites that include UGC can see an increase in their time on-site by up to 90%, and an increase in return visitors of 20%. That's why destination marketers are taking their digital presence to the next level by featuring user-generated content galleries on their websites, sharing captivating photos with prospective travelers to help them imagine what vacation can mean for them. Whether you're showing off your destination's snow-capped mountains or pristine beaches, there's no one better to capture your area than those who are soaking in the sights for the first time. 
Travel Inspiration Boards
The ever-popular social platform Pinterest has travelers planning well in advance for future getaways, from helping users find the best places to stay in the area to sharing local gems that are can't-miss outings for the vacation checklist. The craze in Pinterest and its tremendous role in the planning process has influenced destination marketers to do the same, by creating inspiration boards fit for various types of travelers.
Promoting Local Businesses
Travelers aren't just capturing the sights of your destination, they're immersing themselves in a sensory experience through smell, taste, touch and sounds too. This means they're searching for fun activities, unique dining and unforgettable accommodations to help them make their vacation the best it can be. Your destination has an immense opportunity to promote local businesses through UGC and increase bookings in more ways than one. If it's not the hiking trails that are capturing one's attention, then perhaps it's the famous food stop that wins over a future visitor.
Digital Visitor's Guide
A timeless tool for travel websites, and one that has brought great return for travel clients of our own, are digital visitor's guides. Whether your travelers are planning ahead of time or they're already at your destination searching for things to do, a digital visitor's guide is accessible anytime, anywhere for quick travel tips. Destination marketers can incorporate user-generated content into these virtual booklets and give visitors a unique perspective of what your travel brand has to offer. The best part about this? User-generated content is produced often, giving your destination the ability to keep your visitor's guide fresh with new content monthly, quarterly or yearly.
There's an incredible opportunity for travel marketers to engage with visitors, build brand advocacy and develop a hefty asset library with the help of UGC. However, UGC isn't just about improving your brand's digital presence, it can also help your team gain insights on your travelers, including your target audience, what their preferences are, and how they perceive your destination. Take their criticisms with a grain of salt, and improve the experience to ultimately build traveler relationships and increase bookings. By publishing the right user-generated content and keeping your visitors happy, you have the power to convince prospective travelers to choose your destination over their next best pick.