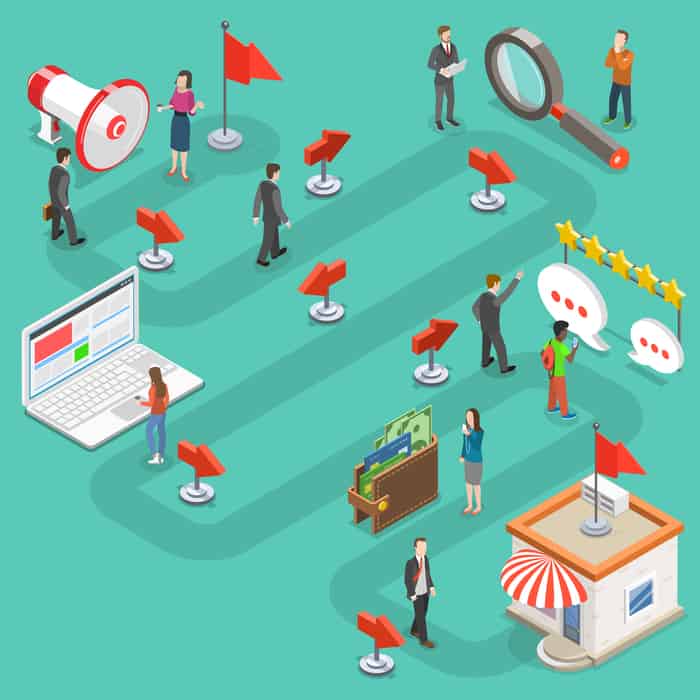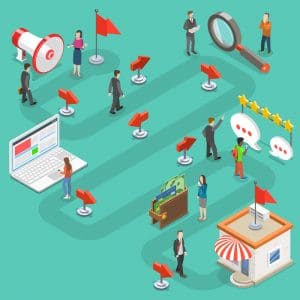 Addressing the Patient Journey in Your Content Marketing
Patient-Focused Content Marketing for Every Stage of the Conversion Funnel
Content, content, content—these days, you can't click three times without running into an article or ten about the importance of quality online content for brands in every industry, including healthcare. But under great pressure to consistently publish thousands of words, it can be easy to lose sight on strategy and why you're posting in the first place. And as we've learned, creating content without a strategy is a recipe for wasted effort.
Here's a quick guide to creating patient-centric content for every stage of the patient sales funnel.
Awareness
In healthcare, the awareness stage may happen pre- or post-diagnosis—patients may be experiencing symptoms or simply looking for information based on their age, lifestyle and medical histories. This is the widest part of the sales funnel and where the majority of your audience lives.
At this stage, your content's purpose is to educate patients about their condition or diagnosis, not your practice's services and solutions. Create content that's informative, helpful and accurate—not self-promotional.
Not sure what to write about? Reverse-engineer topics based on the kinds of questions or phrases your patients may be searching about the conditions you treat. For example, an ophthalmologist targeting potential patients at the awareness stage might publish content on "eye surgery options." Starting with a human-centric approach to SEO will help your content be found online by potential patients in your areas of service.
Consideration
The next stage in the patient journey is consideration, the point at which your potential patients may be aware of the type of treatment or services they need. Their searches will narrow in on specific procedures, medications, techniques or alternatives, such as "Is LASIK surgery right for me?"
Patients are still searching for information at this stage, gathering as many details as possible to make the most informed decision. Content should focus on answering patient questions about specific services—"Everything You Need to Know about LASIK Surgery." Again, your content marketing's goal is to educate and inform, not sell, as patients may not be ready to take the next step in their journey just yet.
Decision
Patients enter the decision-making stage when they are ready or most likely to schedule an appointment or contact you through your website. They may have a good idea of the options they want to explore following thorough online research and are now looking for the right healthcare provider to deliver those solutions.
At this stage, content should be highly specific and designed to help patients make a decision and take action. For example, a guide on "What to Expect at Your LASIK Consultation" can help patients feel prepared and confident about taking the next step with your practice.
Did you find this article helpful? Be sure to subscribe to our monthly newsletter for more healthcare marketing insights on topics including community outreach ideas and promoting your healthcare app.