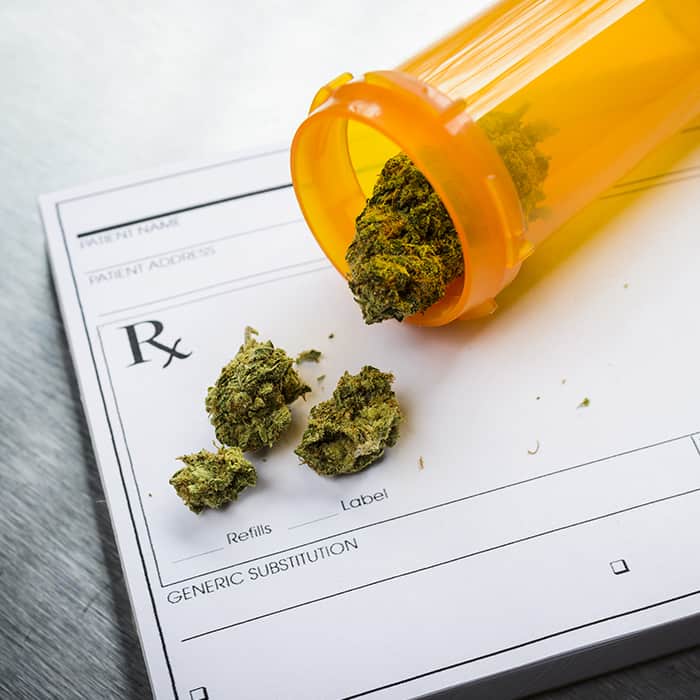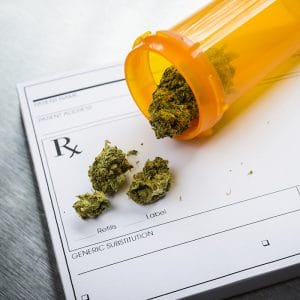 What's Next for Medical Marijuana in Florida?
In November 2016, Florida voters passed Amendment 2, legalizing medical marijuana, a drug that, for many, is the difference between life and death; however, patients still do not have legal access. The voters, patients and supporters of the amendment have been pushing the Florida Legislature to develop a rollout plan, but – at the time of the publishing of this article – there are no signs that it's coming anytime soon.
So, here, we examine medical marijuana's sordid timeline, analyze the long-term implications of its slow, yet steady, legalization, and how it can (and will) affect the local marketing industry.
History of Marijuana Legalization
Many trace the initiation of regulation of marijuana to 1937 with the Marijuana Tax Act, a primarily a way to make money for government, but it did not prohibit people from using it. Then, in 1972, President Nixon started his war on drugs and created the Controlled Substance Act. He put marijuana in the "Level-1 Category" of drugs, which is the most un-useful drugs, and most highly addictive. These were highly regulated drugs and breaking this law came with stiff sentences. He did this even though the researchers recommended to him that this drug was not harmful at the time.
Then the baby boomers through experimentation and social interaction realized that marijuana not only offered relief from many types of pain, studies showed that is wasn't addictive. They, along with lobbyists, worked to decriminalize marijuana, and a few states did so in the 70's. However, it did not get much traction until in 1996 when California was the first to vote to legalize marijuana for medical use. Since then, 22 other states have done the same, and others are sure to follow.
Impact of Legalization
Many people against the legalization of this drug say there is not enough research; we do not know the long-term effects of its use, and those pushing for it are just out to make a money grab without consequence. However, you cannot argue the benefits that people are seeing while taking this medical marijuana. Here are just a few of the remarkable stories of healing:
Hannah is a vibrant little girl that was diagnosed with stage IV lymphoma cancer. When they found the cancer it had moved to her bones, her spine, her stomach and her skull.  The only treatment recommended to her was chemotherapy and that almost killed this precious little girl, so her mother drove them to Denver to find other options. Hannah started cannabis oil and saw results immediately, even her symptoms from the chemo subsided. She just put the oil in her chocolate milk each morning and now is in total remission.
Stephanie, a 30-year-old, found a lump in her breast and by the time the doctors diagnosed it, the disease spread to her bones and was given one year to live. Stephanie researched her options and decided to eat organically, exercise, went for acupuncture and added cannabis oil treatments; she is now cancer free.
Mary, a beautiful 6-year-old form South Carolina, suffers from pediatric epilepsy and had up to 100 seizures in one night. She was lucky that the state she lives in legalized marijuana for medical use and her doctor prescribed cannabis oil, the seizures reduced by 81%, and now Mary can be a happy kid again.
The stories go on and on with people being cured of ailments with Cannabis. There are many strands of cannabis and many combinations of the drug are used to cure different issues and each person needs to get medical advice on what's best for them. The problem is that states are not legalizing all types and patients may have to move to seek the treatment that is right for them.
What's Next for Florida?
Advocates of Amendment 2 were ecstatic when the majority of the voters passed the amendment.  However, the legislature and the Department of Health were given the responsibility to create a bill, which will create the rules and regulations to go with this new law. The patients, doctors and caregivers all needed to know what they can and not do in regards to consuming and administering this medicine. In May of 2017, the bill fell apart in the House and Senate and had to be rewritten. The Senate finally approved the bill and the Governor is set to sign it in July, with the Department of Health is responsible for implementing the guidelines.
The bill specifically lists all the ailments that would qualify a person to get medical marijuana, patients must have cancer, epilepsy, glaucoma, HIV/AIDS, PTSD, ALS, Crohn's disease, Parkinson's disease, multiple sclerosis or a condition of the "same kind or class," though what precisely that means is uncertain. Patients also qualify if they have chronic pain related to one of the named diseases or are terminally ill.
Additionally…
Patients are able to obtain their medicine right after getting the prescription and will be allowed a 70-day supply with two refills before seeing the doctor again. The Department of Health will be required to issue health cards for all patients to show their legal status for carrying the marijuana; this card is also their proof to be able to purchase the drug.
The doctors and caregivers of patients will be required to attend a class lasting two hours, and each will have to pay a fee before being able to pick up or administer the medication.
Minors that need the medicine will be required to see two doctors and both must give the same recommendation for this medicine.
The problem with the bill is that it included a clause that the marijuana cannot be smoked, it can only be consumed by vaping or ingesting it. This will likely cause a problem with the supporters because Amendment 2 as voted on stated that smoking was banned in public areas but not altogether; the Senate expects a lawsuit will most likely be filed to fight this part of the bill. The lawmakers state that there is not enough evidence that smoking the drug is effective, and many feel that the smoke is full of chemicals to cause harm.
The state has issued licenses to 7 growers that have set up their businesses around the state of Florida, and another 10 are in the approval process, each of which will be allowed 25 dispensary locations. With the exception of Knox Medical, in Orlando, many of the dispensaries are in place but have not been allowed to open until the bill passes, wand the laws are in place. The growers must track the marijuana from seed to sale, and for every 100,000 patients, the state will license another 4 growers.
This will bring jobs and will boost Florida's economic growth. The estimate is that by 2022 the dispensaries will be bringing in $542 million in sales. In the original amendment the state was looking forward to collecting sales tax on the marijuana sales however in the new bill there will not be sales tax charged as they deemed the marijuana to be medicine and not subject to tax, but it did include a commitment to giving $750,000 to a treatment center in Tampa for research on how marijuana affects patients with cancer.
Receive the latest industry insights from the evōk team in your inbox by completing the form below, signing up to our monthly newsletter or contact us to explore ways we can partner.