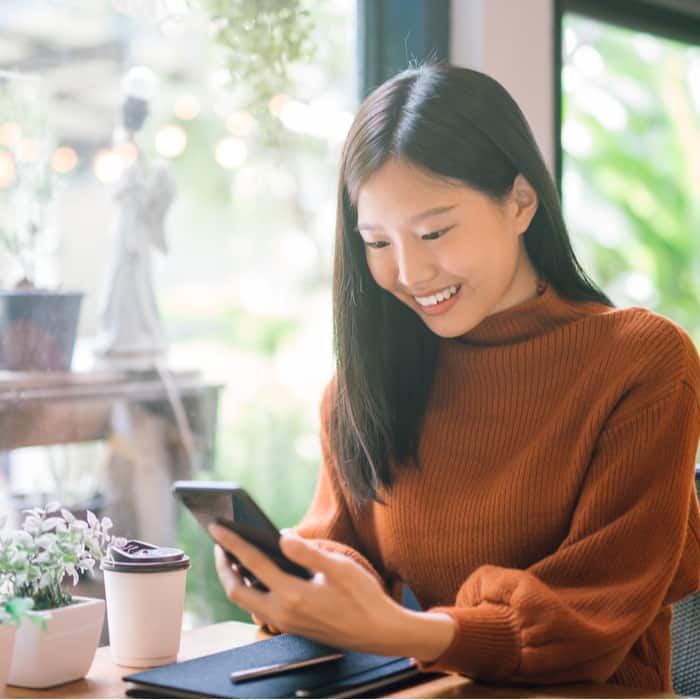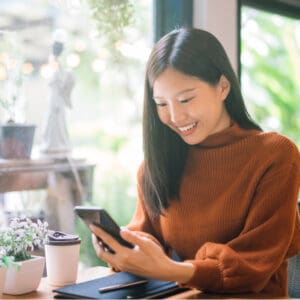 2021 Brand Loyalty Expectations for Restaurant Marketing in an Online Ordering World
Curbside pickup, delivery, takeout—these are words that have become part of our daily vocabulary post-pandemic. While states continue to lift mask mandates and reduce capacity restrictions for restaurants, many consumers have happily adapted to the convenience of online ordering that arose during the pandemic. With most restaurants now offering these services, it is critical that restaurant marketers build brand loyalty in order to maintain existing and gain new loyal customers.
Why is it important to cultivate customer relationships and loyalty? Loyal customers spend 67% more at restaurants than first-time customers do. Additionally, 73% of loyal customers are more likely to recommend a restaurant if it has a loyalty program.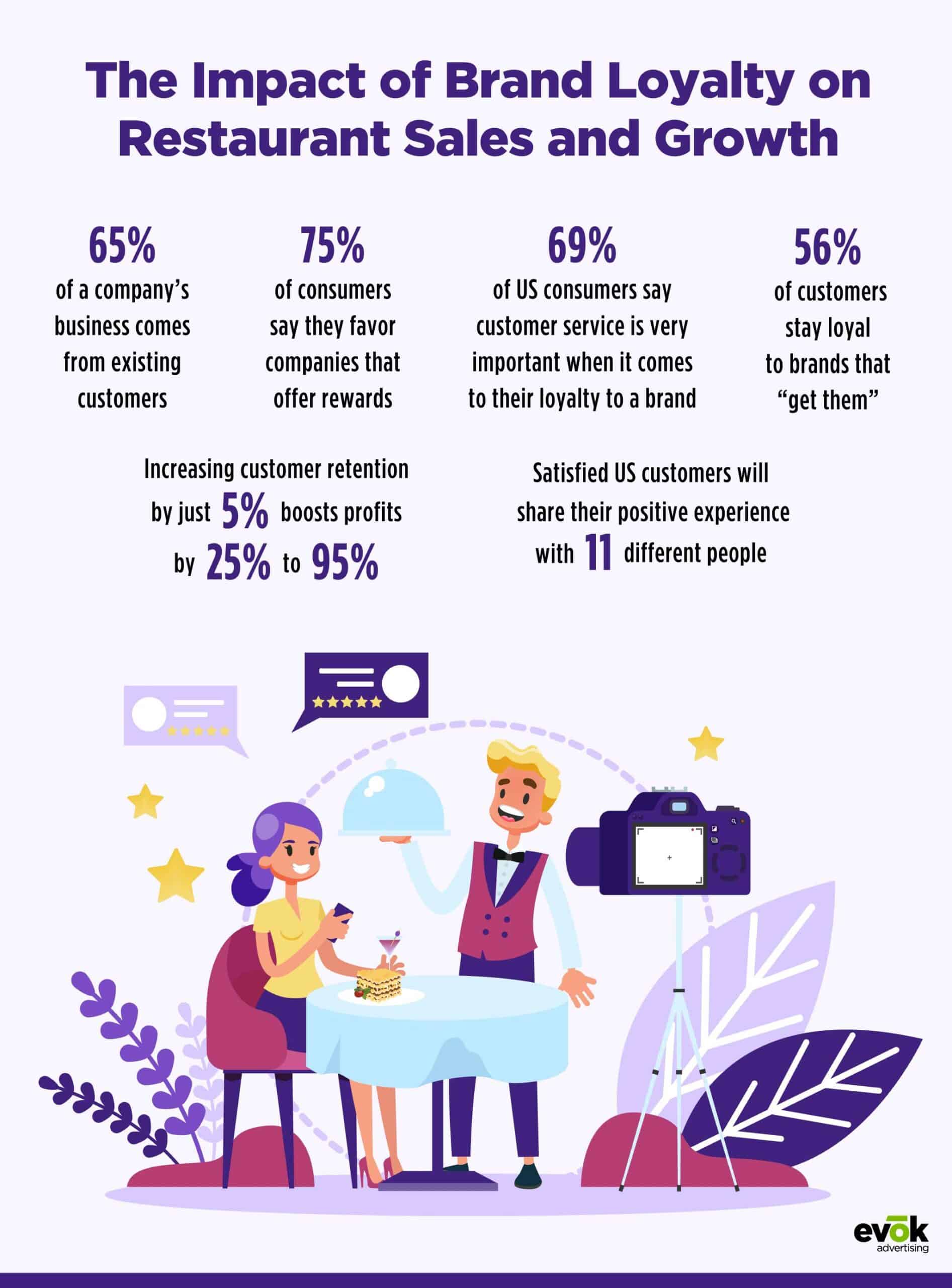 If you're seeking to increase customer loyalty within your restaurant business or chain, make sure to incorporate these 4 strategies into your brand marketing mix.
Develop a Signature Brand
Whether you're a national chain, a mom-and-pop shop, or a quick-service or full-service restaurant it's important that your brand is instantly recognizable by potential and returning customers. A signature brand helps you advertise through social media, word-of-mouth, or traditional marketing communications in a way that is meaningful, impactful, and memorable.
This may look like hiring a graphic designer to update your cups, developing a mascot that represents your restaurant's personality, or creating new verbage to use in your store and marketing campaigns.
Chipotle is known for their elaborate designs and stories on their disposable cups. Chick-fil-A has the friendly, pro-chicken cows in their stores urging customers to "eat mor chikin." Moe's makes customers feel seen and known as soon as they walk into their restaurants with the friendly "Welcome to Moe's" greeting.
Each of these elements enhances the restaurant's signature brand and encourages customer loyalty. For example, customers will visit Chick-fil-A during special events at their restaurants just to snap a picture with the Cow, and while they're there, it's inevitable that they will order a meal to enjoy.
Optimize Online Ordering
Just because a customer places a digital order does not mean that the experience should be any less than what they would receive if they were eating in your restaurant. Make sure that your online ordering management system enhances the experience, not compromises it.
Nothing is more frustrating as a customer than arriving to pick up your order and being told at the counter that the order never came in, or that it's going to take longer than the estimated time.
Make sure that the online ordering system helps you plan for peak hours, increases staff efficiency, and allows customers to easily customize meals to their preferences without it becoming a frustrating experience.
Show Your Guests That You Care
Cultivating genuine relationships is key to getting customers to stay loyal to your brand. You probably started your restaurant because you wanted to serve people and make them feel happy with your food, so make sure that your customers know that that still remains true.
Invest in quality customer service and encourage your staff to take time to build those relationships with guests. Create an atmosphere where customers feel welcomed and appreciated, and make sure they know that they are important no matter how many customers you serve in a day.
One way you can show your customers you care is by calling them by their name. Starbucks and Chick-fil-A are well-known for taking a guest's name at the beginning of their experience and calling them by name throughout the rest of their time at the restaurant. Another way is to simply go the extra mile when providing service. For example, if a mom placed a pickup order, but you see that she's got her hands full with two toddlers and a newborn in her arms, offer to carry her food to her car to help take a load off her shoulders. While this seems like a simple act, it can create a positive memory in her mind and will have her coming back for more.
Create a Valuable Rewards Program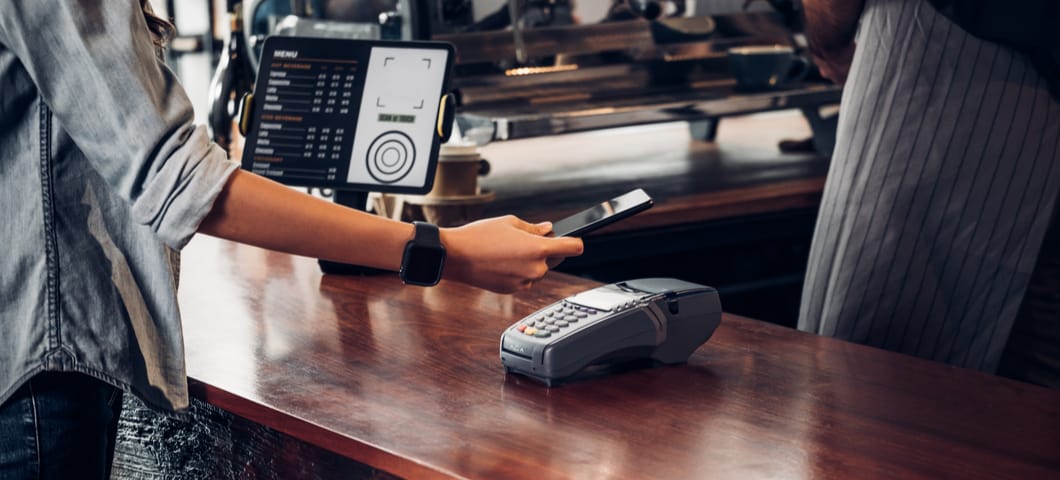 Everyone enjoys earning perks and free gifts, and the loyalty program encourages customers to keep dining with you to earn more points towards a treat. Chipotle, Starbucks, and Chick-fil-A all have strong rewards programs which is why they were able to recover quickly throughout and post-pandemic. Their customers wanted to keep earning points for a free drink or burrito, so they kept ordering whether it was delivery, curbside pickup, or dine-in.
An important thing to note is that many rewards programs do not offer value, and this actually deters customers away from your brand and to a competitor with a better program in place. You know the feeling, when you've eaten hundreds of dollars of food with a particular brand but it feels like it's taking an eternity to reach the mark where you earn your treat. Make sure that your loyalty program provides real value to your customers and that it isn't cumbersome to attain.
There are a few ways reward programs can be set up. One way is that rewards increase incrementally, like a customer can earn a free small fry the first time they order with the mobile app, a burger on their 10th order, and maybe a combo meal on their 20th order. Another option is to allow customers to accrue points with every meal, and once they reach a number of points they can redeem a menu item of their choice. The more points they have, the more options they have to choose from (this encourages them to spend more to earn more points and redeem different meals from your menu).
If you want to see higher conversion rates and long-term paying customers in your dining room or online, then take time to incorporate these 4 strategies into your customer relationship management strategy to cultivate long-lasting loyalty.
Looking for more tips to improve your restaurant's marketing strategies? Subscribe to our Industry Insights to receive helpful information that will take your restaurant's campaigns and strategies to the next level.