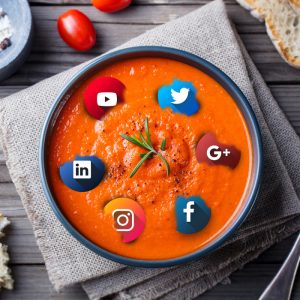 Create the Ultimate Restaurant Customer Experience Through Social Media
Social Media Is a Customer Experience Channel—Not a Marketing Channel
It's time for restaurants to understand the social part of social media.
Social media isn't merely a marketing channel for you to push and sell the latest food promotion or newest items. It's a customer experience channel where you interact with and get to know your tried-and-true foodie customers.
Turn to social media to engage with your fan base rather than bombard them with advertisements or products you're trying to sell. Your customers become your friends on social media for a reason. They want a two-way conversation where they can interact with their beloved brand—not a one-way conversation where you're ranting on and on about the same promotion like a car salesman radio spot.
And at the end of the day (or when your audience goes offline because, you know, social media is 24/7), these conversations increase customer satisfaction and brand loyalty. But in order to achieve this and transform your restaurant's social media into a customer experience channel, you need to humanize your company. Here's how you can do just that.
Choose the Right Social Media Coordinator or Strategist
For starters, you'll need to selectively choose who's the face behind the monitor. You shouldn't assign an intern to a social media account just because they know Facebook, Instagram or Twitter.
You'll want a social media coordinator or strategist who can embody and become the voice of your restaurant via social media. If you're not sure who should lead the account, ask yourself, "Would I want this coordinator or strategist to meet with my customers in person?"
Is that answer yes? If so, then you've found your guy (or gal). If the coordinator or strategist can effectively and strategically engage with customers offline, they can definitely do it online, too.

Cultivate Conversations
Your customers probably won't strike up too many conversations on your channel, so you need the get the party going and start the conversations. And the more people who show up to your party, the more fun everyone will have.
To get more party goers aka high-engagement followers, create exciting dialogues. This can be in the form of polls, competitions, games or just plain old questions.
For example, you can ask your audience if they'd prefer to see more tea or more coffee options at your restaurant, a rib sandwich versus a po'boy sandwich limited-time offer or turkey chili or tomato bisque added to the menu. Fans love to share their opinion, so let them chime in.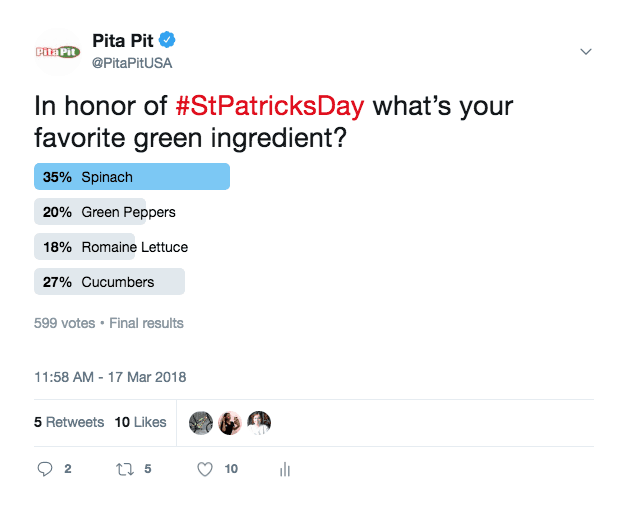 Respond Promptly
This goes hand in hand with cultivating conversations. If you're the one starting the conversation, you should be there to continue it. Image how odd it would be if someone texted you "hello" and then never responded. The same goes for social media—ghosting your customers isn't cool.
So, you should answer responses, questions and inquiries as quickly as possible, but do it within your means. A team armed with only one or two social media members may not be able to reply within seconds.
And, if your social media team only works from 9 a.m. to 5 p.m., consider implementing an after-hours team. Most restaurants stay open well after dinner, and if a customer has a question, you want to be able to answer it before breakfast the next day.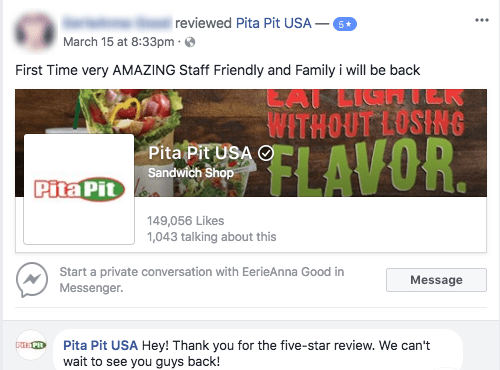 Participate in Conversations
While the majority of your attention should focus on your own channels, you should also look at your customers' newsfeeds, too.
If a customer tags you, they tagged you for a reason: They're trying to get your attention. Pay attention to them and comment on their post or share or retweet it.
Whenever a company responds directly to a user, it's always a proud moment in the digital world. It's basically one dimension away from interacting with them in real life.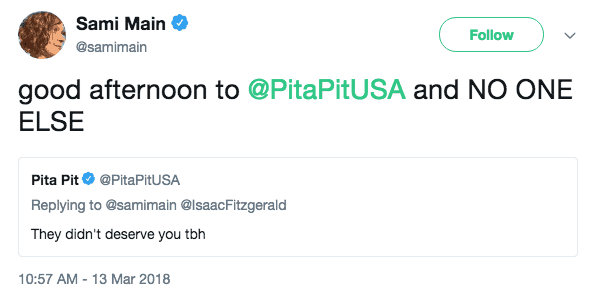 Take It Offline
The most important step in enhancing the customer experience on your channels is knowing when to take the conversation offline.
Well, you still want to keep the conversation online, but you want to take it to direct messages. Always avoid sending a customer a 1-800 number.
If a customer complains or writes a harsh message in all caps, send them a nice, positive personalized direct message and remedy the situation. According to Bain & Co., 89% of businesses rely on customer service as their main means of competition. This is your time to let your customer service expertise shine.
Set a standard with your team on how you rectify situations. Should you offer the customer a refund? A gift card? A free meal? If amends are properly and quickly made an unhappy customer can turn into a happy customer and maybe even eventually a brand advocate.
Set up Real-Time Alerts
If you're only a one-man or two-man social media team or can't afford to implement after hours, consider investing in a real-time social media monitoring tool.
With sentiment analysis tools, you can track any keyword, phrase or hashtag and receive alerts if there seems to be any negativity or positivity across your platforms.
When you get a notification about negativity, you can jump online and resolve the situation in minutes rather than let it sit for hours for the whole digital world to see. And on the flip side, when you receive a notification about positivity, you can boost that message.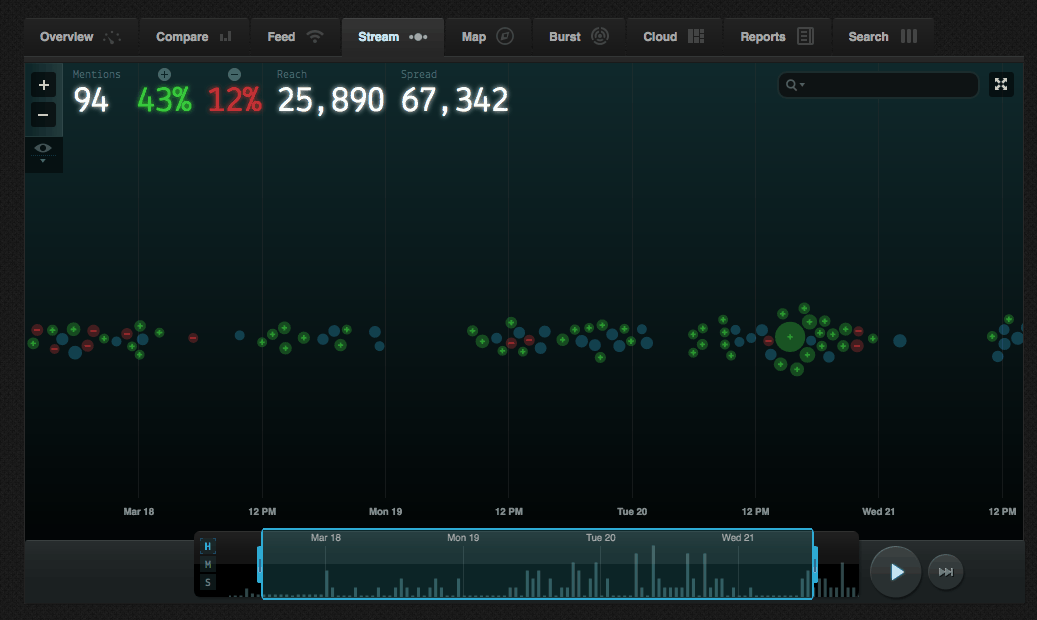 Make the Move
Take a hard look at your restaurant's social media channels. Are you only posting menu options? Are you pushing limited-time offers too much? Make your digital customers happy. Make the move to a customer experience channel.