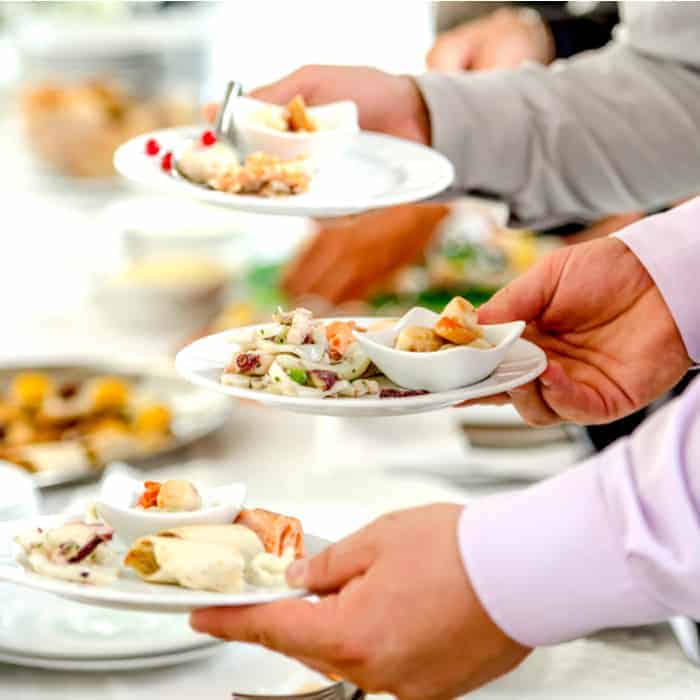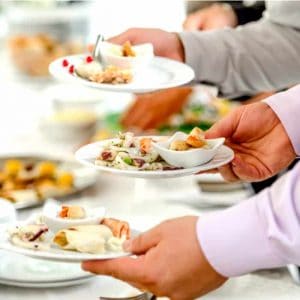 How to Launch Your Restaurant's Catering Services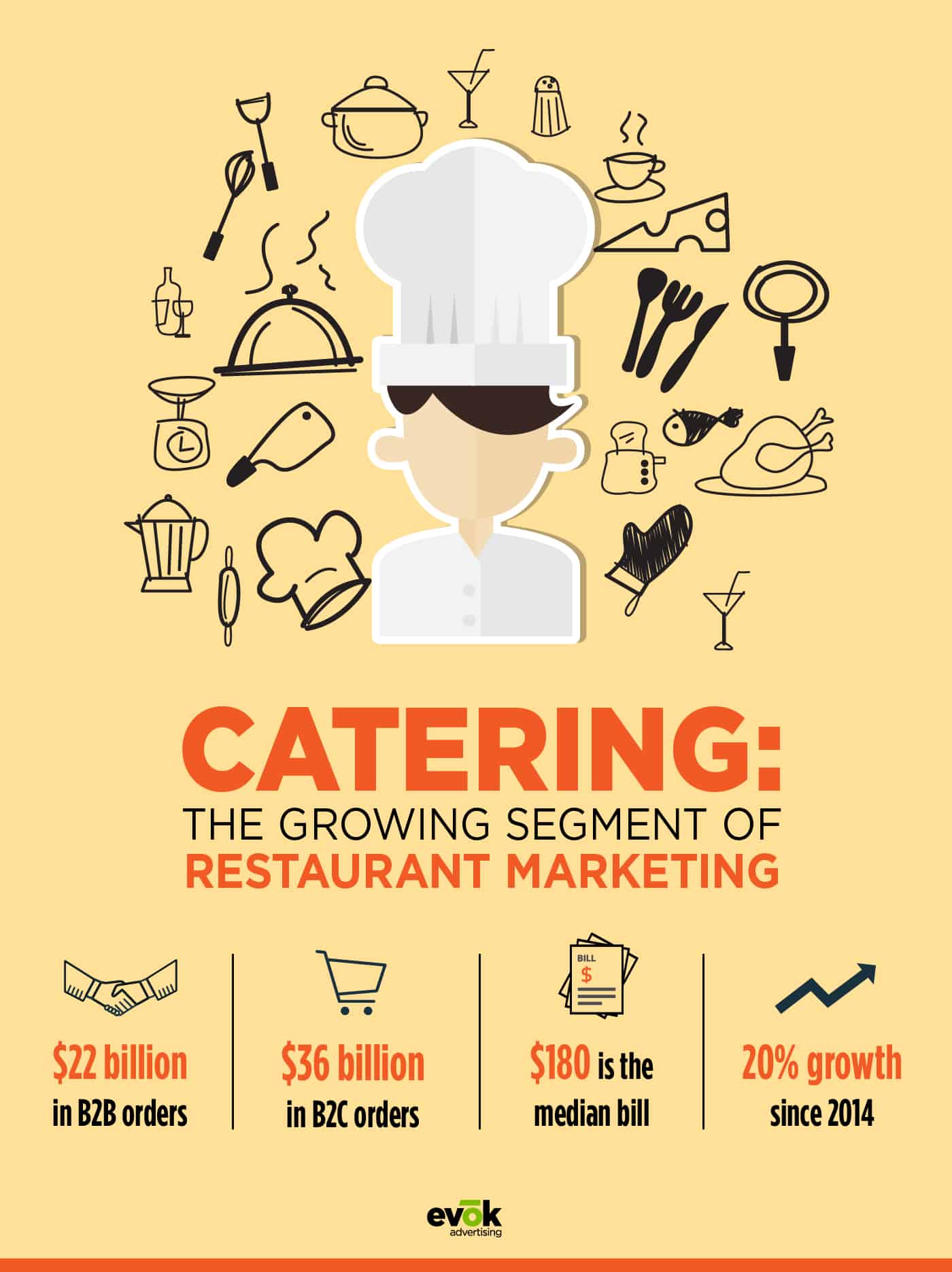 Special events, birthday parties and work meetings—there's one underlying motive to attend such gatherings, and it comes in the form of one thing: food. As a restaurant owner, you're constantly strategizing new ways to wheel people into your restaurant. However, bringing your food services to your customers opens the door to a whole new market—and we're not talking doorstep delivery.
More restaurants are launching their own catering services to give themselves a competitive advantage. Here's how you can launch your restaurant's catering services and why it could help bring in more foot traffic.
Gain Restaurant Exposure Through Catering
Through restaurant catering services, you can reach an untouched segment of your audience. While you're increasing your restaurant's reach through digital marketing efforts, including website, social media and digital ads, none of them quite give your audience a real finger-licking taste of what your menu offers the way catering does.
The customer experience is one of the biggest determining factors as to whether you'll score a repeat customer at your restaurant. Presenting your menu items at an event can engulf event guests in the brand experience you offer that's nothing short of touch, taste, smell and sight. Make the most of your catering opportunity by bringing business cards and takeaway menus to any event or even display a sign-up sheet to build your email marketing list
Develop and Define Your Catering Menu
Integrating a fresh menu for your catering services is a proactive addition that ensures your food items are easy to prep, transport and serve in bulk, whether it be through platters, trays or containers. But understanding what food items your catering menu will consist of will ultimately determine if a customer wants to hire you for their special event. Your catering menu should be fitting for one of two styles:
Buffet Style
Be ready to cook up a vast table spread if you're going buffet style. Your restaurant's catering menu should be easy to serve in bulk if you're planning on taking this approach, allowing your customers to pick and choose what they want yet giving their guests the upper hand in crafting their own meals. Buffet style is typically the more affordable option, however, plan to prep for extra servings considering some guests will dive in for second and third servings.
Plated and Served
Plated and served style catering is the more traditional option of the two. Often served in courses at events like weddings, plated meals avoid the traffic of long food lines while giving restaurants a better estimate of how much food to prep. Though this catering style is a clean process, it can become costly for both the customer and the restaurant. With plated meals comes more staff, spiking the price per meal and table.
What are the staple food items of your restaurant? Are these items ready to eat or do they need to be reheated upon arrival? These questions make a good starting point in deciding whether or not these items are cater-friendly enough to make the cut on the catering menu.
Cater Samples to Local Businesses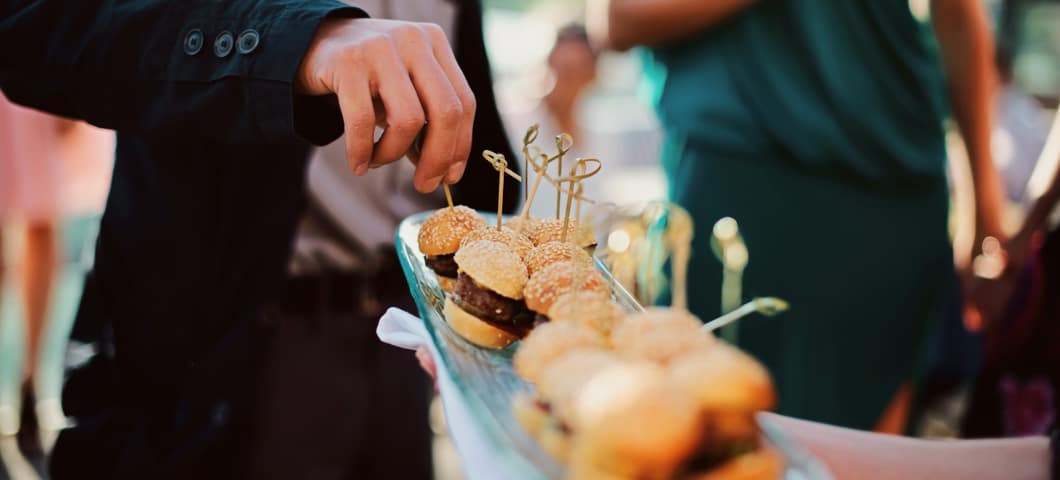 Launching a catering service sometimes takes a different approach than the traditional email marketing campaign or digital ad. Sometimes, it takes hand-delivered sample platters of your menu items for a big return on investment.
Some of your top clients for your catering services might reside just down the street from your restaurant, and they're not exactly your residential neighbors. A big customer segment of restaurant's catering service business offices. Spiking almost 20 percent in restaurant sales since 2014, B2B catering is proving to be a promising customer, often bringing in repeat orders for future business events. As businesses are prioritizing employee satisfaction and increased productivity among staff, they're quickly learning that free food offers a win-win to this common business battle.
By giving your potential business customers a taste of what you offer, you're increasing the chances they will consider ordering from your restaurant. With many small businesses and offices hosting monthly or even weekly lunch meetings, there's always opportunity for B2B catering. In fact, B2B catering resulted in $22 billion dollars of restaurant sales in 2018.
Train a Catering Staff
Much of the success of your catering service isn't just in your food—it's in your staff. Arming your restaurant staff with the proper catering etiquette can ease the chaos of prepping food in bulk and transporting successfully to its destination. Your staff is already familiar with the hustle and bustle of rush hours in the restaurant industry but toss catering orders into the mix, and it can be a recipe for disaster if proper training hasn't been conducted.
Catering Delivers an Experience
Your restaurant's catering services don't just exist to gain brand exposure; it is a contributing factor to your guests' overall experience. By integrating an easy ordering process and delivering quality food with accuracy and efficiency, you have the opportunity to expose your restaurant's food and catering services to an audience that wouldn't have sampled your food otherwise.