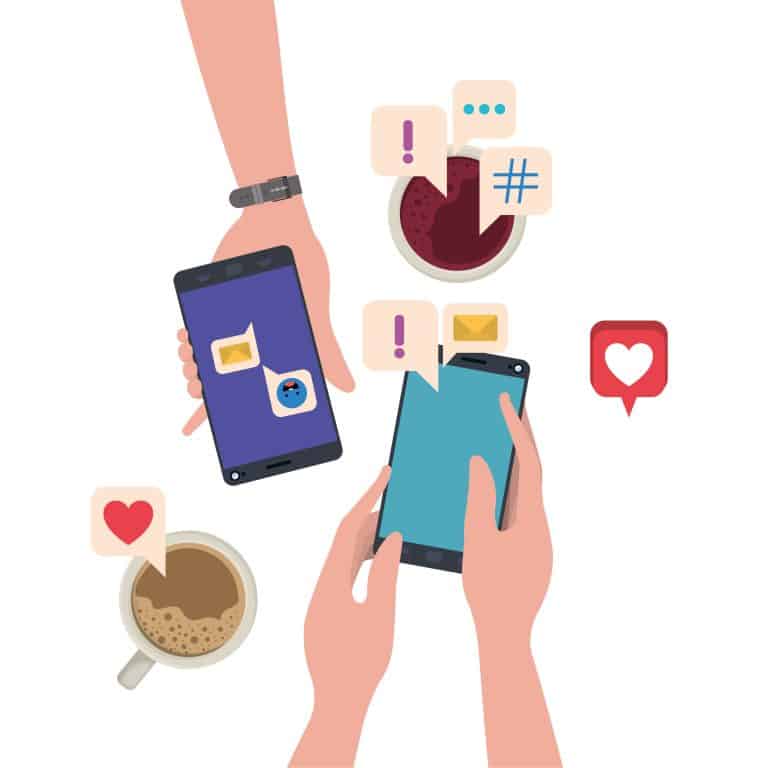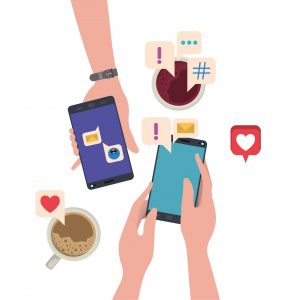 Your CPG Guide to Measuring ROI for Influencer Marketing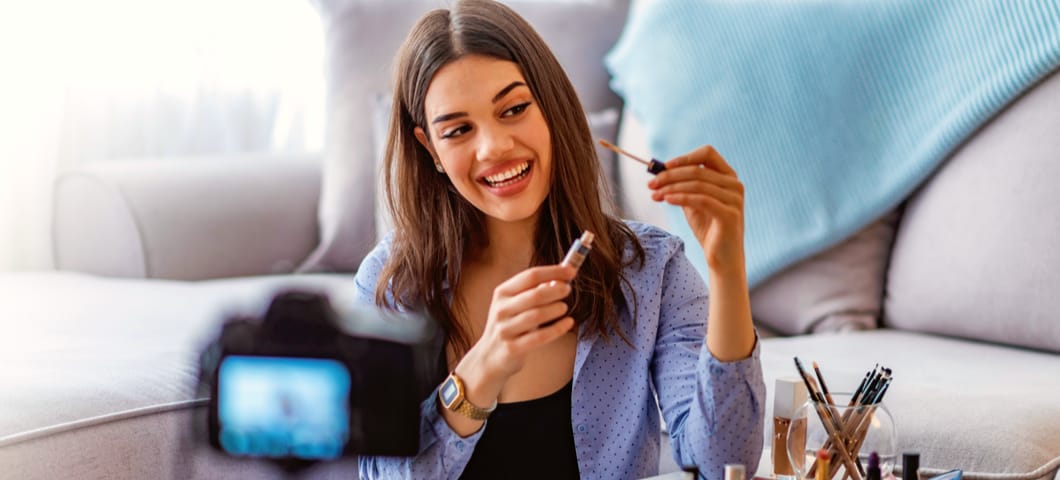 The Power Behind Influencer Marketing in CPG
Over 65 billion dollars—that's how much Millennials alone are poised to spend on CPG in the next decade. This generation makes up 25% of the population and is actively shifting the face of marketing. Undoubtedly, it's one to keep on your radar as a gauge of new and upcoming trends in the CPG industry.
With overwhelming competition between products, brands are scouting new ways to stand out and gain the trust of Millenials and consumers alike. For the modern CPG brand marketer, there is one solution proven to reignite the lost human connection between brand and consumer: influencer marketing.
Influencer marketing is grabbing the attention of 58% of Millennials, and earning the spot for fastest growing online customer acquisition method, surpassing organic reach and email marketing. A study by TapInfluence and Nielson Catalina Solutions shows that influencer marketing generates 11x more ROI than traditional marketing methods, and for every dollar spent on influencer marketing, companies reportedly earn an average of $7.65.
With countless CPG brands shifting their budgets toward digital, marketers are projected to spend nearly  $100 billion on digital ads in the coming year. But as new trends like influencer marketing emerge, marketers are re-examining their marketing budgets to strike that perfect balance with modest investments that yield a high ROI.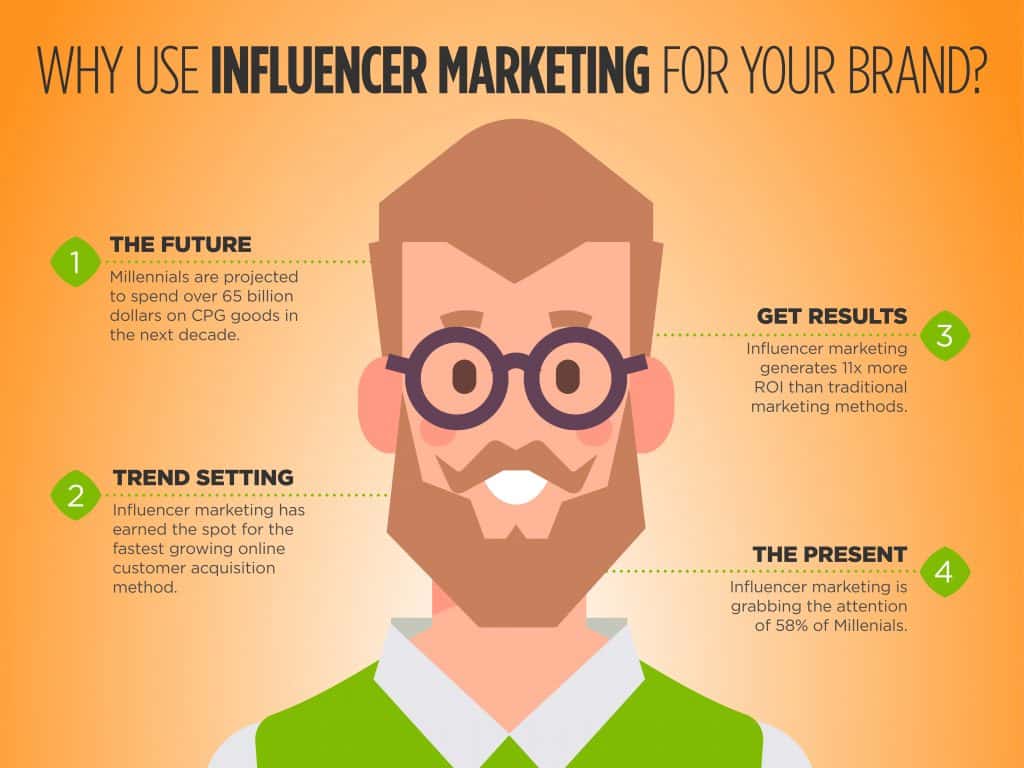 First, Establish Your Bottom Line and Budget 
According to Linqia, 76% of marketers cite measuring the ROI of influencer marketing as their top challenge for 2018. A good starting point is to establish what you want your ROI to measure before you hit the drawing boards for strategy. Without creating an end goal to your influencer marketing campaign, you're merely just rolling the dice and hoping the odds land in your favor.
Start by deciding what the goal of your campaign is. Do you want your brand to be more visible? Increase signups for your mailing list? Or increase sales of a particular product? While all of these are great uses of influencer marketing, it's important to understand your budget and where your money should be spent.
39% of marketers say they plan to increase their influencer marketing budget, as 92% of marketers find it to be an effective strategy. A budget can include anything from labor costs for campaign setup to content creation, social media engagement, free product samples, and depending on the content production, the cost of filming and editing a YouTube video. And still, these costs are likely to be less than most other marketing campaigns.
Design with Measurement in Mind
Since returns aren't as clear with influencer marketing as they are with traditional marketing, it can be hard to see a clear path to your ROI, whether it's increased reach, engagement, followers or sales. However, influencer marketing is measurable, and if done correctly, can be highly rewarding.
Audience reach vs. engagement
It's important to understand the difference in ROI between audience reach (impressions) and audience engagement (comments, likes, shares). To start, 81% of marketers consider engagement more important than the success of reach but tend to lean toward reach because it's perceived to be more cost effective.
Well, there's a new breed of influencers changing the game, and they're called micro-influencers. According to Markerly, users with less than 1,000 followers generate comments about 0.50% of the time, while users with more than 10 million followers generate comments 0.04% of the time. The sweet spot for maximum engagement tends to be with micro-influencers, those with between 10k-100k followers. Not only are micro-influencers more affordable than those with a big following, but they also offer more return.
Maximize both audience reach and engagement with brand mentions from social influencers. Engagement can include anything from likes, comments, video views, repins on Pinterest, retweets on Twitter and shares on Facebook, depending on where your influencer promotes your product.
Growing a follower base
A growth in followers goes hand in hand with amplifying your reach. If you're looking to increase your followers, set a goal to build your following by a certain percentage (based off your reach) by the end of your campaign. To measure return, ask yourself how much each new follower is worth to you. Determine the cost of each additional follower and compare it to what the lifetime value of that follower would be.
You can build your following by having influencers include a call to action (CTA) to follow your brand in their promoted content, or run a contest or giveaway through an influencer to get their audience on to your social channels.
Canadian blogger Anna-Maria Klizs, who shares her day-to-day life with her family, covering everything from food, fashion, life and travel, partnered with Downy to drive her followers to their page by promoting a giveaway and offering promo codes for her followers. With a big "mom" following, Anna-Maria's influence is felt in Downy's ideal target audience: families that do loads of laundry often.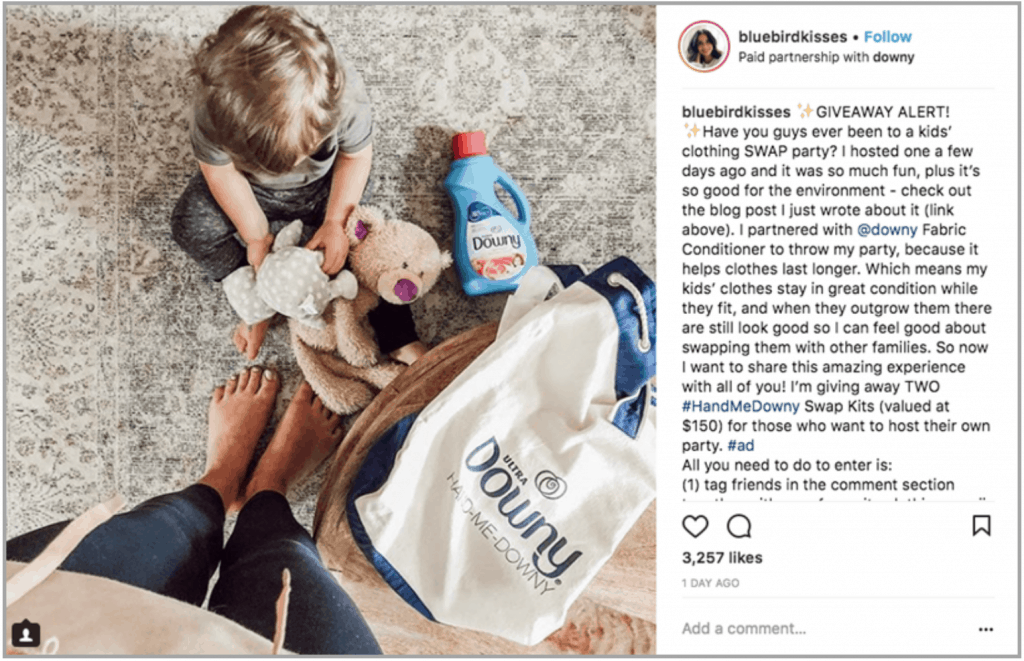 Landing Page Traffic
If awareness is the goal of your influencer marketing campaign, measuring traffic to your website or landing page will give you an insight on the performance of your efforts. Whether you lead visitors to your site's homepage or a campaign-specific landing page, the goal is the same—to educate your visitors on your brand. Since this marketing goal doesn't require the visitor to take any action upon landing on the page, the conversion is simple—the number of visits to the page.
To make the most of your landing page, customize it to the influencer and the audience they attract. Use messaging that matches your influencer and what they stand for. Include original content and tailor it to one specific topic so that it's easier to target a narrowed audience.
Increased Sales
An increase in sales is the holy grail of ROI in marketing. Reach, engagement, follower count and landing page traffic are just the warmup—the customer purchase path is a journey that requires patience but has a rewarding outcome.
To measure influencer marketing ROI for sales, you'll need to measure results even after the campaign has ended. An increase in sales could be a result of one or many aspects of your influencer marketing campaign, so oftentimes it's hard to pinpoint what drove a consumer to buy your product. A simple way to track ROI for a sales increase is to compare past sales to post-campaign sales.
For a clearer measurement in results for sales, provide your influencers with a unique code or link so that each sale brought in by that influencer is easily trackable. This will not only monitor the efforts of the individual partner but also confirm if the influencer is a proven brand fit.
Fashion blogger Alicia Roddy partnered with Paul Valentine to promote one of their popular watch styles on her Instagram page. Her caption includes a simple tag of the brand's handle, along with a promo code for her followers to use for discount.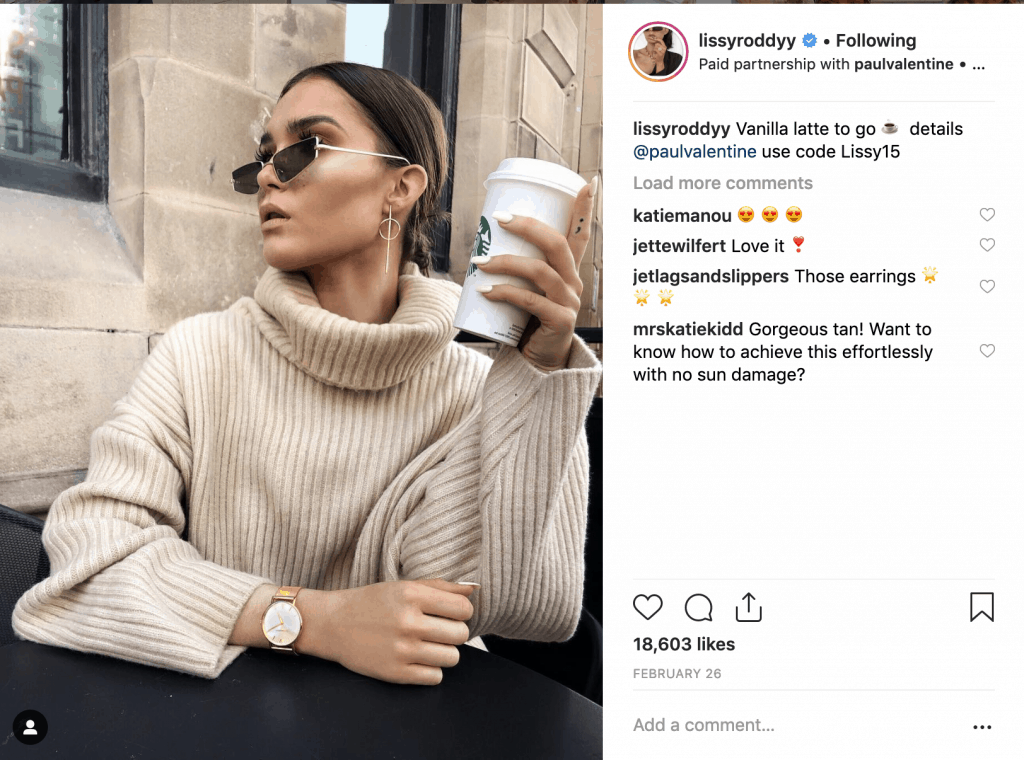 Implementing Influencer Marketing into Your Current Marketing Strategy
While establishing goals, budget and finding the right influencer can be a tedious process, implementing influencer marketing into your current marketing strategy doesn't have to be a headache.
"These days, consumers are leaving the door wide open for CPG brands to provide a solution to a 'problem' before they even know they have it," weighs in Heather Glenn, evok's CPG Category Captain. "Your outcome lies within your strategy, and if you do it just right, you'll have a happy brand and a happy consumer."
Understanding your brand from the inside out is a good starting point to scouting the right influencer for your product. If you don't know your product well, how will an influencer?
Start with small steps. As mentioned before, micro-influencers can offer more bang for your buck. So, before you start researching big-name celebrities, find a micro-influencer that can offer niche knowledge and authenticity.
Simple promotions like brand mentions through micro-influencers can be an ideal way to get your foot in the door with influencer marketing. Find a local micro-influencer who resonates with your brand story and have them post an eye-catching yet authentic post showcasing your product.
The stronger relationship you build with an influencer, the more their followers will trust your brand. After all, people will always choose to trust people before they trust a brand—and influencer marketing is the key to achieving both.