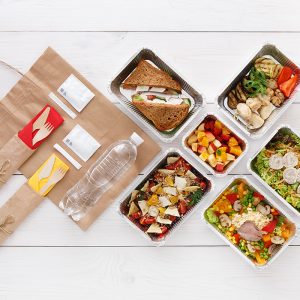 Restaurant Delivery Marketing: In-House vs Third Party Services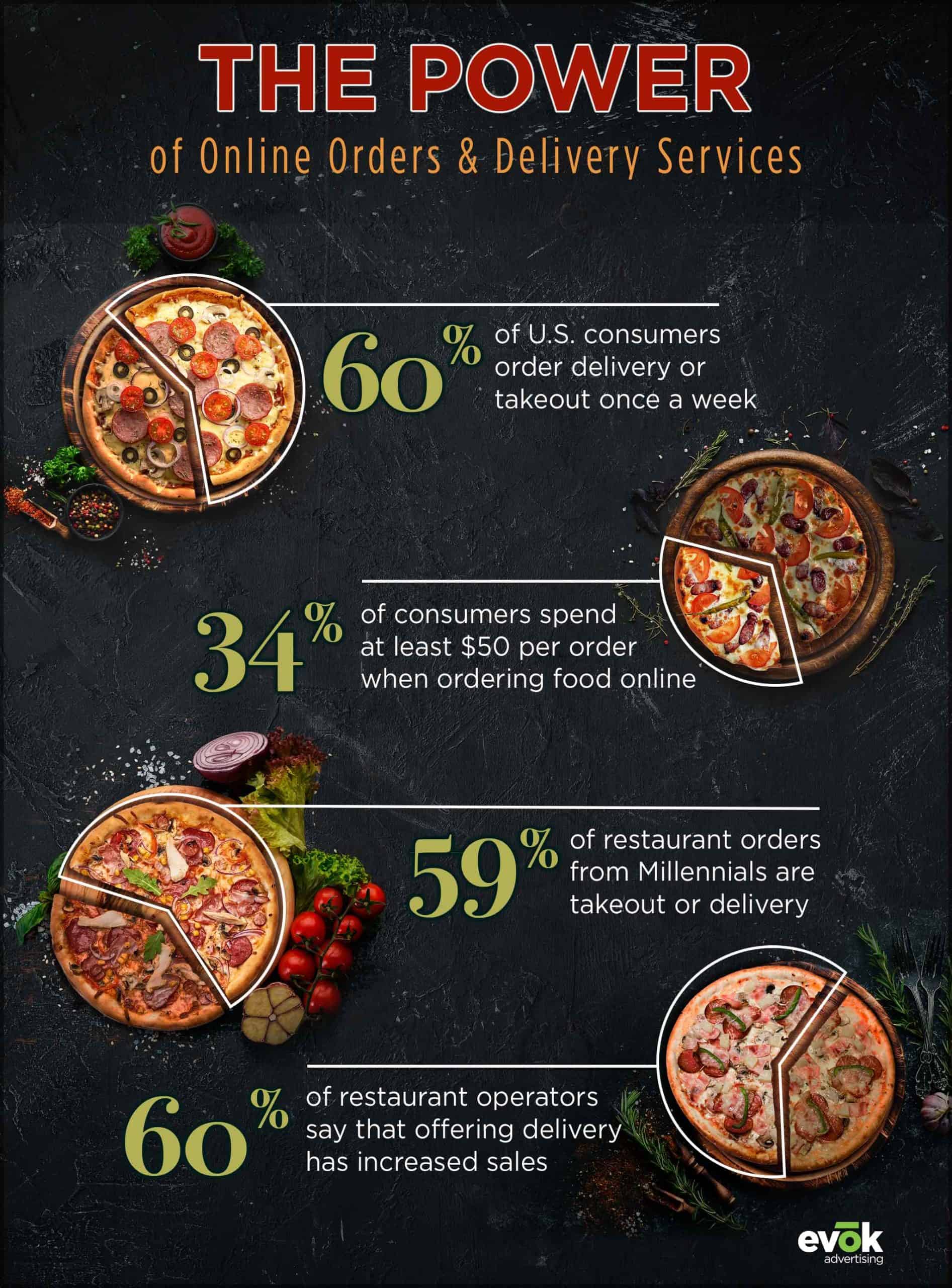 The year 2020 revolutionized the restaurant market and how it operates forever. With social distancing and face mask mandates still prevalent across the county, customers are choosing their outings wisely and restaurants are still struggling to maintain steady sales as many consumers are opting to dine at home.
The shift in consumer lifestyle quickly forced restaurant operators to adapt to this new norm by integrating takeout and delivery services. This adoption of delivery services among restaurants nationwide fully transformed the arena. And while competition is high, so are the demands. So, how do you employ this new service, and is it best to operate in-house or through a third party? It all comes down to what's best for your business, and we've got the breakdown on both routes.
In-House Delivery Sales
With 76% of customers preferring to order directly from the restaurant over third-party services, it's no surprise that many restaurants have hopped on this hot marketing trend in recent times. Delivery and take-out orders are surpassing dine-in for restaurants nationwide due to the pandemic, and there's room for operators to dominate the space for steady sales through times of uncertainty.
While in-house delivery services come with the challenges of modifying operations, increasing staff, and adding a vehicle, as well as insurance, it still tends to be nearly 50% cheaper than employing the services of third-party services. Here are a few pointers to up your delivery sales and brand presence.
Be in Control of the Customer Experience
Setting up your own delivery services allows you to be in control of the customer experience, from punching in the order to delivering it by one of your own staff members. Every action is in the hands of the operator and allows them to personalize it to their own without the interference of a third-party partner. This gives many restaurant owners a sense of security and confidence in their brand and the way it's presented to each customer.
Build Brand Loyalty
Studies show that 70% of consumers would rather order directly from a restaurant—Why? They prefer that their money goes straight to the restaurant rather than a third party. This means that customers care to build loyalty with their favorite brands, and in turn, gives restaurants the opportunity to strengthen trust by engaging one-on-one with each customer that orders directly. If a customer places an order through your website and recognizes a simple and satisfying process from start to end, then they are more likely to make an order again.
Get Access to Customer Data
The integration and setup process of implementing a delivery service is enough to turn some restaurants away, but those who follow through with the tedious task sure reap the benefits for it. These benefits include having access to valuable, precise customer data that opens the door to new marketing strategies through audience segmenting. This volt of data is one that third-party services don't always provide but gives access to information like customer demographics for a more tailored delivery strategy.
Third-Party Delivery Sales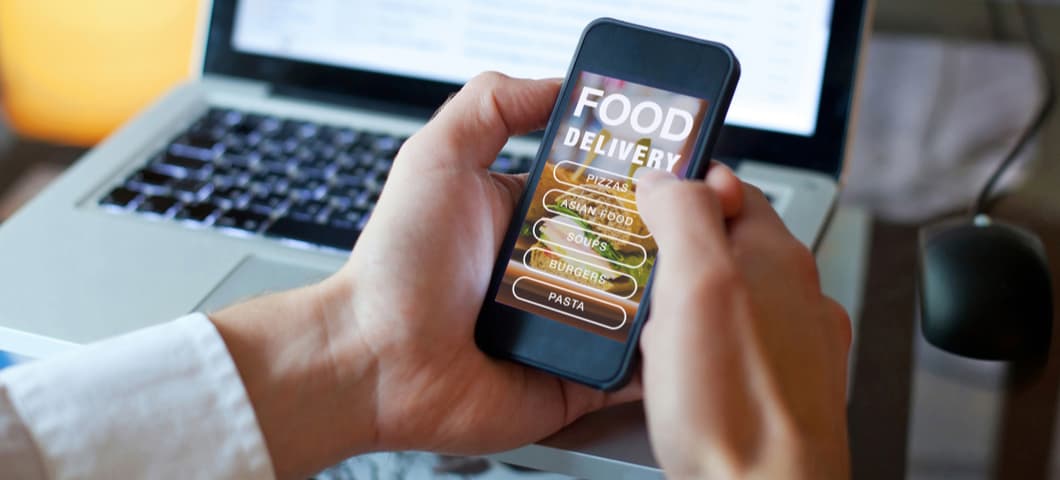 While restaurants nationwide are looking to employ delivery services to their business, an in-house delivery option may seem intimidating and time-consuming. That's why many operators are looking to third-party delivery services to get the job done, without the logistics to employ it themselves. Major players in the game like GrubHub, Uber Eats, and Door Dash are taking the industry by storm with their simple onboarding process and high-star ratings. In fact, according to Mintel, of all consumers who used third-party ordering in the past three months, just over a third of them did so for the first time, proving that now is the time to act fast. But before diving headfirst into this delivery tactic, it's important to weigh your pros and cons and decide what's best for your business.
Offers Convenience
With the uncertainty that the pandemic brings and the quickly shifting market, restaurants have to act fast and adjust to consumer trends before they're overshadowed by competitors. Third-party delivery services ease the transition into providing a delivery service by doing the heavy loading for operators. By outsourcing the logistical concerns related to processing orders and delivering food in a timely manner, your staff can focus on the quality of food and expanding menu options, and let the delivery service do the rest.
Acquire New Customers
Ordering delivery may be a trending tactic during these times of social distancing, but it's nothing new for Millennials and Gen Zers. In fact, 57% of Millennials claim they prefer food to be delivered by restaurants so they can stay home to watch movies and TV shows. This lifestyle is rubbing on to older generations now as they practice social distancing, and third-party services help get your restaurant's name out to a new segment of customers. By partnering with third-party delivery services, you widen your audience to native delivery app users. And, those who get a taste of your menu through a third-party service are more likely to visit a location for another round or maybe even two.
Offers a New Marketing Space
Third-party delivery services do more than just cater to your customer demands, they take on a bulk of the marketing duties, too. Most of these mobile-based apps give restaurants the option to up their exposure to dedicated users by offering advertising and marketing efforts at an additional cost. This weeds out the hassle of experimenting with new strategies and leaving it to the app-operating experts to expand your reach.
Earn Long-Term Customers
Whether your customers are eating inside your restaurant or order delivery, the end goal always remains the same—to increase long-term customers. Delivery services, whether operated in-house or through a third party vendor, carries its risks. And one bad experience can result in a lost customer if handled poorly. Factors like cold food, rude delivery man, or arriving with the wrong order could steer a loyal customer toward a competitor the next time they browse a diner. But remember that the key to keeping long-term customers isn't just in how you deliver the food, it's how you handle the issue.
Further, maintaining profitability with your delivery services means to permanently integrate it into your marketing strategy. While you have your regulars that may stop by for their lunch break twice a week, you also have delivery frequenters that rely on your service for weekly dinners. By keeping your audience informed and offering delivery specials, you can reach the long-term success that converts first-timers to loyal comers.