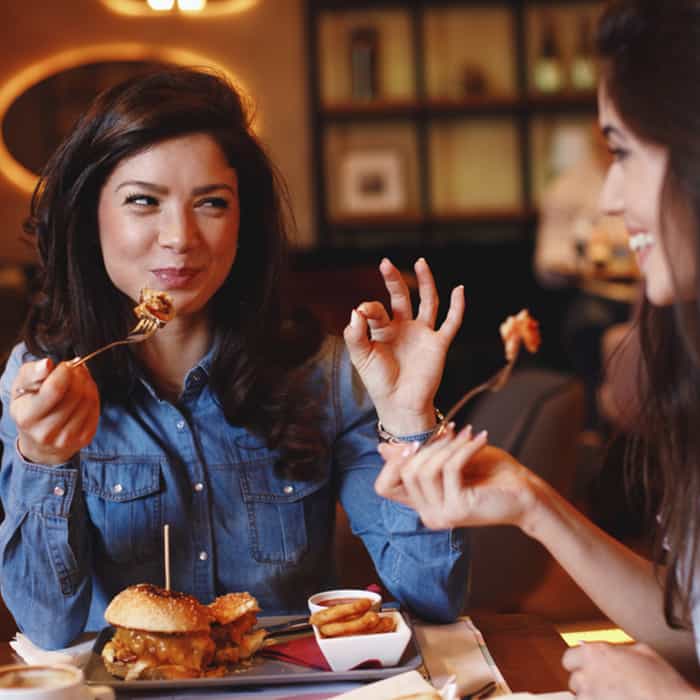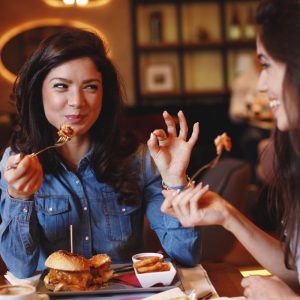 How Restaurants Can Respond to Consumer Feedback or Demands
3 Ways to Gather Consumer Feedback for Your Restaurant
Ever wished you were a mind reader? To have the ability to know exactly what a person was thinking at any given time, particularly guests coming in and out of your restaurant, could mean game-changing insights and improved sales. But while no such skill exists, nor does a business solution that provides that service, gathering consumer feedback on your restaurant, brand or food can provide an inside look at consumer demand. And implementing that consumer feedback means your brand will be regarded as one that truly listens to its customers.
Here are 3 ways to gather guest feedback you can use to inspire new menu items, strengthen your brand or improve your overall dining experience.
Social Listening and Review Monitoring
One of the first and most helpful places to find consumer feedback is to look at what your customers have already said or are saying about you. Who among us hasn't tweeted about an extraordinarily good (or bad) experience with a brand? And about as many of us are guilty of posting pictures of our plates on Instagram or leaving a review on Yelp following a meal.
For marketers and restauranteurs, this wealth of existing guest feedback contains invaluable insights. The best part? It's absolutely free.
Invest some time into digging through your restaurant's online reviews, branded hashtags and tagged posts to find out what customers are saying about your brand and your offerings. Go the extra mile by researching any related, but not branded, hashtags your customers might also be using to share their thoughts. For example, Susan's Subs in Atlanta might use the branded hashtag #SusansSubsATL, but customers may also be sharing posts using hashtags like #ATLrestaurants, #ATLfoodies, etc.
Email and Online Surveys
When it comes to calling your customers to action, few platforms are as effective as email. That's because recipients are required to take action—open your email or delete it—either way, they must interact with your message. This makes email an ideal way to ask your guests for direct feedback on your restaurant and their experience with your brand.
A multiple question survey is one of the simplest yet most efficient ways to do this. Link to your survey from your email (make sure to follow best practices so your email isn't flagged as spam) and ask your guests what you want to know. And keep these three points in mind while creating your survey:
Keep it brief. Your guests don't want to spend a chunk of their day answering your questions. Limit your survey to under 10 questions.
Offer an incentive. Give guests a discount on their next order or visit and watch your response numbers go up.
Use a sliding scale. Allow your guests to respond to your questions on a scale instead of defined extremes.
Start a Conversation on Social Media
While email offers a more direct way to reach your guests, it may not always be a viable option for getting consumer feedback. If your email list is lacking but your social channels see consistent levels of activity, using those profiles to gather insights might be the right option for you.
One thing to note about this method of obtaining consumer feedback—it's public. Anything your guests publicly share on their Twitter, Instagram, Facebook or other social channels will be visible to anyone and everyone, good or bad. But the open book nature of social media shouldn't hold you back. In fact, having a real, no-filter conversation with your brand's audience can give you a reputation as an authentic, fearless brand with no need to hide behind anonymity.
Consumer Demand Trends in 2018
Gathering consumer feedback can be a lengthy and involved process. Although getting insights from the horse's mouth is ideal, there are certain universal trends when it comes to consumer demand to also consider implementing in your restaurant. The following three factors have spiked in demand in recent years and are forecasted to continue to do so in the coming future.
Convenience
Online ordering, curbside pickup and delivery have become a staple in households nationwide. Customers are looking for convenience with a side of fast service, all at a price they can feel comfortable paying. And apps like UberEats and Postmates have transformed the way we think about delivery—it's not just for pizza anymore. Plus, contrary to popular belief, it's not just Millennials ordering dinner from the couch. Families are relying on pickup or delivery options for quick, mess-free dinner options, while many couples have turned date night from an expensive meal at their favorite spot to a night of Netflix and takeout.
Wellness
With over 57 million Americans owning a gym membership and 63% saying they are trying to eat better, restaurants have worked to keep up with demand for lighter, whole food or organic offerings. From highlighting meals under 500 calories on an eat-well menu, to a variety of ways to lighten up meals with vegetables, offering guests healthier options is a way to address demand while positioning your eatery as a wellness-conscious brand.
Customization
Customers want to feel empowered, even when dining out at a restaurant. They demand customization and the ability to make a meal their own down to the smallest of details, whether it's choosing their own sauce combination to top a poke bowl or if the fish should be grilled, fried or blackened on their tacos. And with a desire to eat healthier, many customers are demanding lighter, better-for-you swaps to traditional ingredients, like cauliflower rice in place of white rice or steamed vegetables instead of French fries.
Now that you've got the insights, it's time to come up with an action plan. How can consumer feedback help evolve your restaurant's brand and offerings? More importantly, when can you get started?